10 years - 8 startups, that's the story of Tuan Hai, a guy who was known by many people through famous and cool startups in Hanoi. Born in 1990, started his business in 2009 - Tuan Hai is behind many familiar names such as Moss Store, Consignista - Consignment Shop, Home Coffee & Decor... 
Currently, Tuan Hai is both a co-founder of a well-known agency in Hanoi, and has opened a small online salad shop and a brand specializing in refill/re-se and environmental protection.
Self-identified as a person who spends his youth to start a business, with 8 main brands and countless other small startups that have not been counted, Tuan Hai has given himself a lot of "blood and bone" lessons for you guys. kids love business and want to try their best. The lessons of those 10 years have been written down by Tuan Hai into 20 condensed things below.
"Before talking about my lessons in 10 years of starting a business, I want to talk about the two words 'start-up' first. People often use "start-up" to talk about a company in the start-up stage in general. 
For me, "start" means to begin. And "karma" is everything we think, say and do. So "starting a business" is starting what we think, we say and we act. Understanding that way makes it a lot simpler, and makes us more responsible for what we think, say, and do."
#1: Location in business is very important
Hai's first fashion store was opened in March 2011 in the dormitory opposite the gate of Tran Phu High School, Hanoi. At that time, Hai's Moss Store was very famous. Everything sells well, new goods are sold out after only 1, 2 days. 
Because of being too confident in the heat of the first store, Hai and his partner decided to open another store on Ta Hien Street.
This is Hai's biggest mistake when opening Moss. First: Open 2 stores in the same business area, cannot expand the customer file, even divide the number of customers among each other. 
Second: The shop on Ta Hien Street at that time had 2 floors - the first floor was not enough space to be the main space. In fact, guests are afraid to go up the stairs, the staff costs are also doubled, so the business is not efficient. 
Third: Do not carefully survey traffic and traffic at the new location. After operating for 2 months, Cam ward left the car on the sidewalk, causing difficulties in parking and traffic. Just passing by once and finding it inconvenient, guests will easily leave us.
Lesson: Before renting a place, sit with iced tea nearby from morning to afternoon, from week to weekend to see how the traffic and the number of people pass through and then decide to rent or not.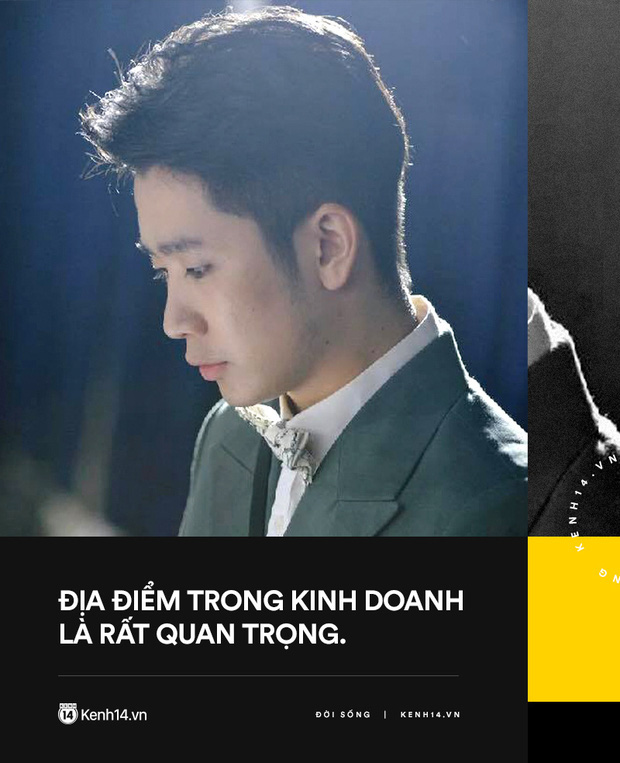 #2: Change or die
Moss Store is known as a vintage Korean men's fashion store. As mentioned above, that day when it opened, Moss was very hot. Any day, just need to announce that there is a new product, customers will come to Nuoc Nop, the goods are sold in a hurry. However, after 3 years, the old customer grew up and needed more mature items, more mature people. 
The new customers are young people, they need new and more trendy things. Moss's style is still the same. At that time, moss did not change, did not catch up with current fashion trends, so it had to give up the market to other new brands appearing on the market.
The lesson here is: Always renew yourself even at the most successful. Always thinking you are good enough to not change is being conservative and killing the brand.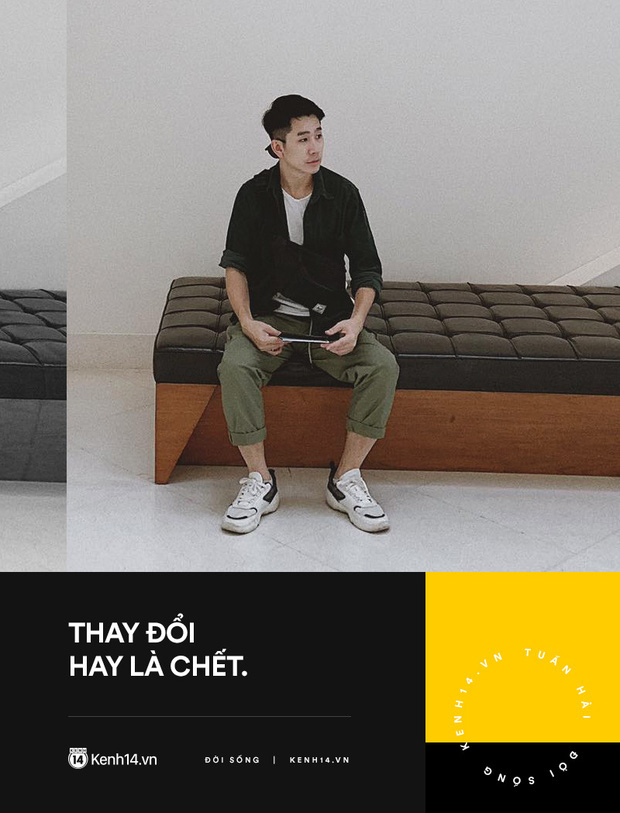 #3. Trends are the fastest and easiest to sink
The first cafe I opened was Home Coffee, which also taught me a memorable lesson. At that time, if someone asked me what the special feature of my cafe was, I would confidently answer that it was the concept of Home Coffee. Home's space is like a house with full rooms from living room, kitchen, bedroom. 
On that day, Home created the trend of beautiful decor cafes so that you could take pictures and check in. But later on, I learned that it was my wrong answer. What floats quickly also sinks quickly if it is an unsustainable value. Guests who come to Home just for the purpose of taking pictures and checking in will also leave themselves if another shop appears with a more beautiful space.
With the cafe model, I think the most important things are still 3 things: comfortable space, delicious drinks, professional service staff so that I can visit often to have coffee with friends or work.
My lesson is: If you want to go the long way, focus on the core value of the product. Trends will come and go and change constantly, only quality is what will keep customers with you.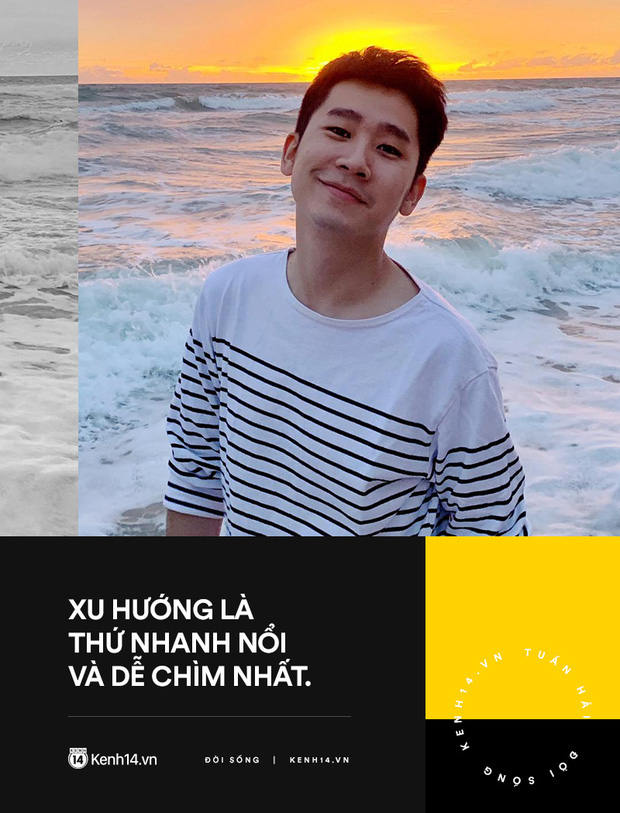 #4: Find companions who have what you lack, are good at what you are weak in
Home is a cafe. One of the important factors to maintain Home is the quality of the menu and the operation of the restaurant. Home's partner that day had 3 people, but they were all inspirational, creative, and communicative people. However, there is no one in Home's Co-Founder team with experience in the F&B field. 
So the next big lesson from Home is with startup projects – choosing a partner is very important. That partner must be someone who can make up for his weaknesses. One person is good at communication, the other must be good at finance. One is creative, the other is good at operations.
Startup is a long way, so it is very important to share work and burdens with each other. For specific industries and products, people in the industry must have experience, which will help your model be more professional and on the right track. 
We shouldn't try to do what we're not good at: It's both time consuming and inefficient.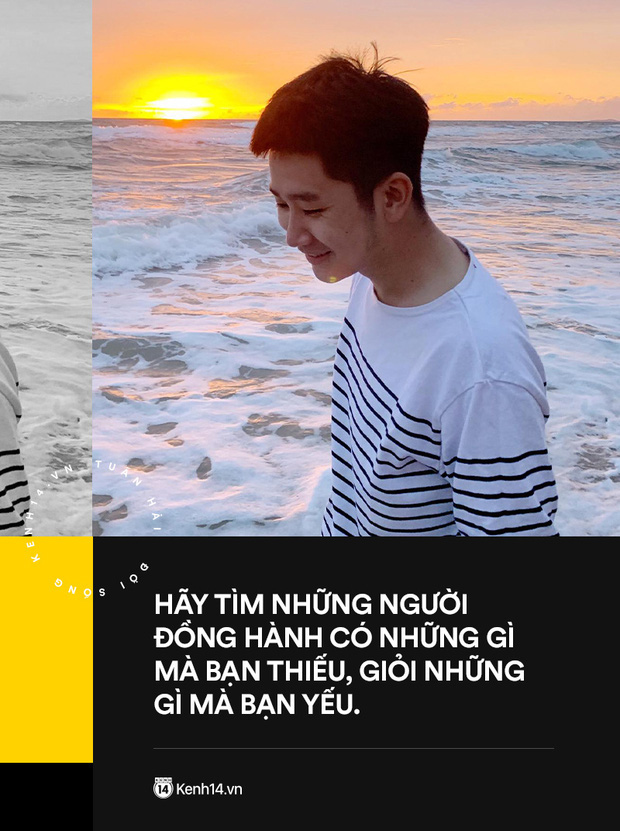 For industries and products with specific characteristics, it is advisable to choose people in the industry, with experience that will help your model be more professional and on the right track. We shouldn't try to do something we're not good at: it's both time consuming and inefficient.
#5. Stay clear in defining who your customers are and what your brand personality is.
I used to have a small store selling furniture and home decoration called Kay Decor. After Kay operated for 3 years at 7 Nguyen Khac Can, my sister and I made a bold decision to open more Kay at B2 of Royal City. 
The first month of opening the store was busy and extremely crowded. However, customers mainly just watch and look, not buy. Maintaining for a short time, I also played Kay at Royal.
Lesson: Personally, I see that the current context of bringing brands into the shopping center is still not really effective and a waste of investment with small and medium brands. People do not have the habit of shopping in a shopping mall, depending on the traffic of the mall itself. 
Especially with Kay, positioning customers as office sisters and brothers, taking advantage of after work, weekend lunch break to buy gifts or home decorations will not go to the mall. In 1 second of misidentifying your brand positioning, who your customers are will lead to other unfortunate wrong decisions.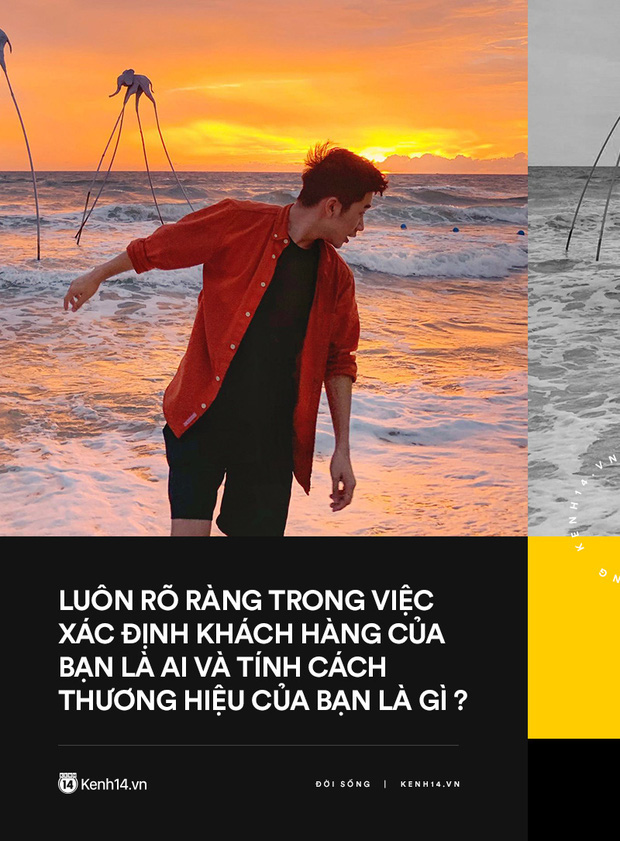 #6: Produced, must be proactive and control the quality of their products
I still really like fashion, one of the reasons for playing Moss is because I feel that importing goods to sell is not a long path that I want to pursue. I want to be proactive in terms of production. That's why I decided to start with Metric Design.
I found a lot of separate factories for each item: own t-shirt factory, own sweatshirt factory, own shirt factory, own casual pants factory, own jeans factory, own sweater factory, own coat factory. 
However, the big problem I encountered was the uneven product quality and the incorrect delivery time. After nearly 2 years, I decided to close Metric Design because I could not find a solution in controlling the production quality of the product.
Lesson: In business, you must determine what factors will lead to your main source of income. With Metric Design, it is clear that products are the main source of income, I manufacture goods but do not own technology, machines, or people. That is not correct. 
If I have to start over, I will try to have my own workshop - at least to produce key products so that I can't depend on and control product quality.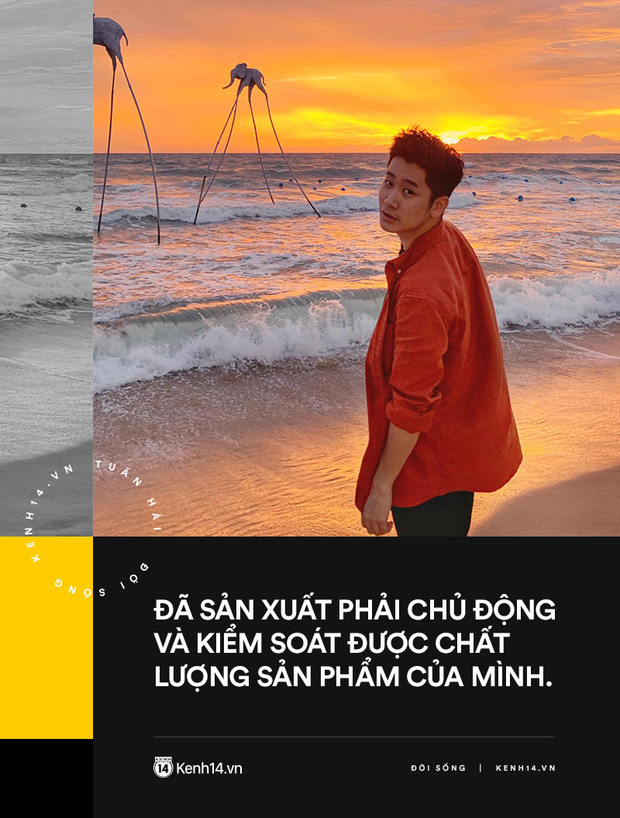 #7: Start with things you like and are passionate about. Think all day about your ideas.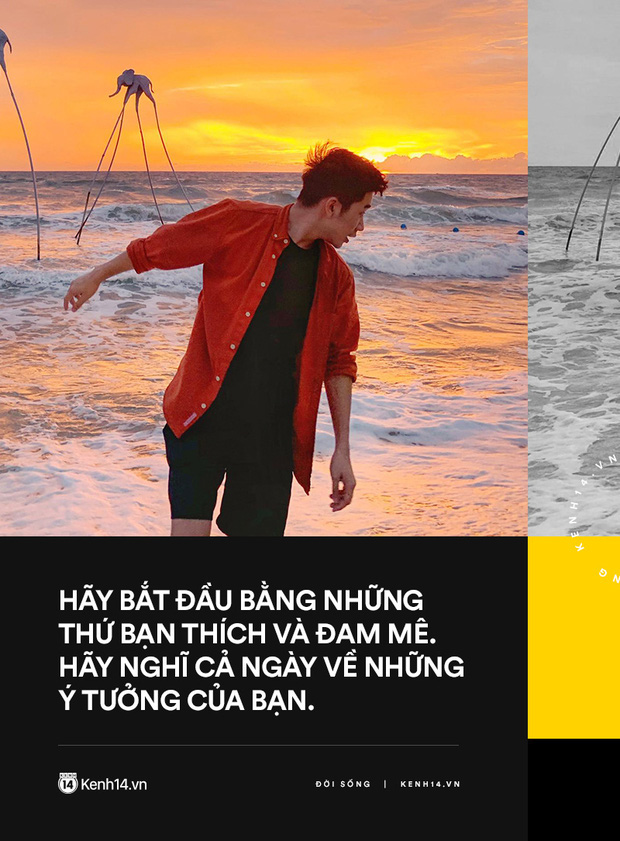 When starting a business, there will be a lot of ideas that come to you. But the most important thing is to be realistic, keep your feet on the ground and appreciate your ability and the potential of the idea to realize it.
#8: Starting a business is an unexpected journey where risk and failure go hand in hand
Consignista - Consignment warehouse, opened in 2013 in Zone 9 - this was a entertainment complex for young people at that time. This is the first consignment warehouse model in Vietnam with the slogan "Old people are new to us" - people can bring their own things to sell from pants, shirts to accessories, home decorations. Just solve the old things that are no longer used, and get a small amount of money.
Owning a space of nearly 300m2 and a new business model, the warehouse has received a lot of media attention. Almost always, the Warehouse is crowded with guests, every weekend we organize a jubilantly crowded Flea Market. 
But because the site and the investor at that time had problems related to city regulations, which could not be overcome, Zone9 was closed indefinitely. At that time, not only Consignista, but also many other brands lost capital because they had only invested here for a few months.
Lesson: Starting a business is a journey full of surprises. And there are times when no matter how hard you try, nothing can change but the only solution: accepting the truth."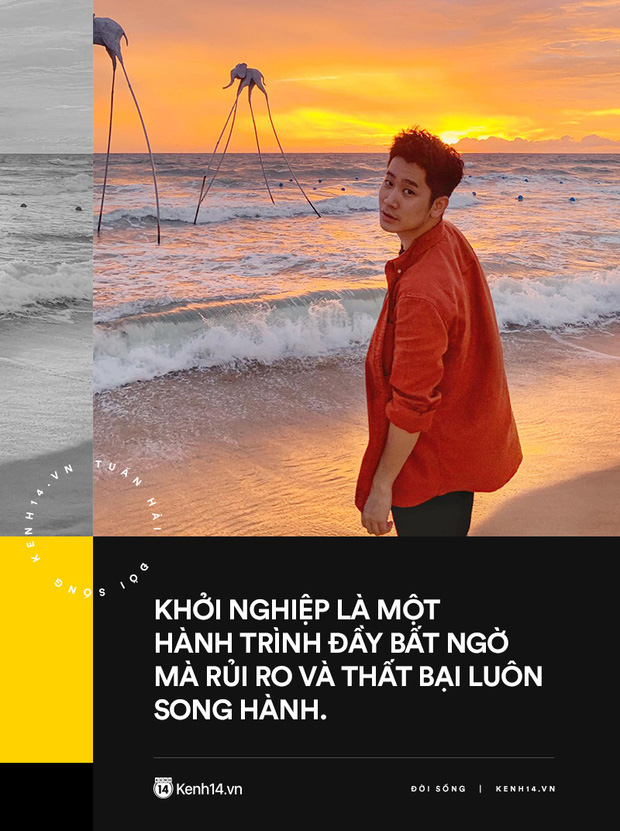 #9: Build a Standard Process for Your Operations
A standard process helps your model run smoothly and optimize human and financial efficiency. This is very important to grow and expand your business in the future. This is also an important lesson that I have learned from previous projects and am applying effectively to my current projects.
You will wonder how to build a process, right? It's simpler than you think. You can use "mind maps" to build processes. For example, with a model such as ordering food online through mobile applications, I will redraw the customer experience journey – what steps do your employees have to appear to handle, the specific work of each customer? What is that location? 
You can even try working with each position directly to find out what issues to watch out for with this position. Processes can continually change over time and evolve with your business model.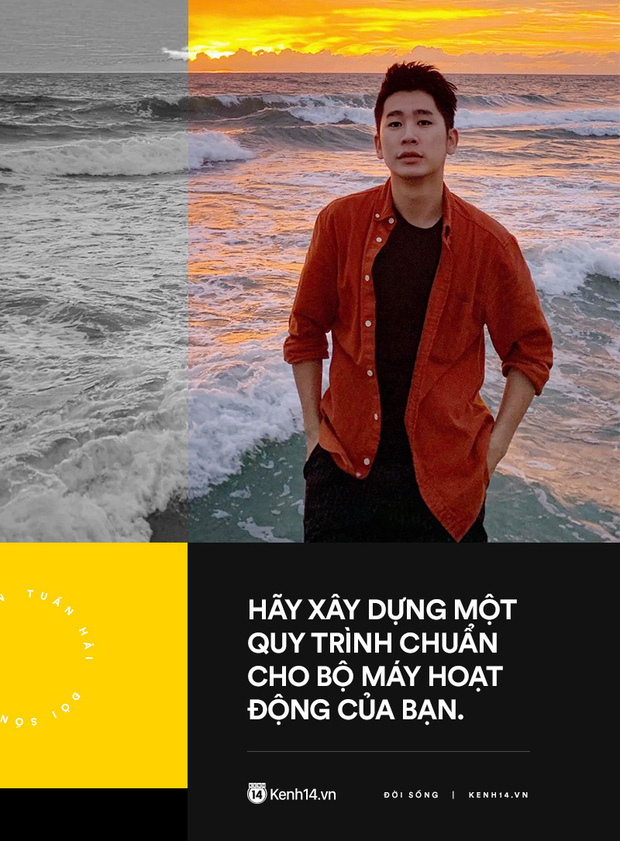 #10: Leaders don't have to be good at everything. A good leader is one who sees people and uses people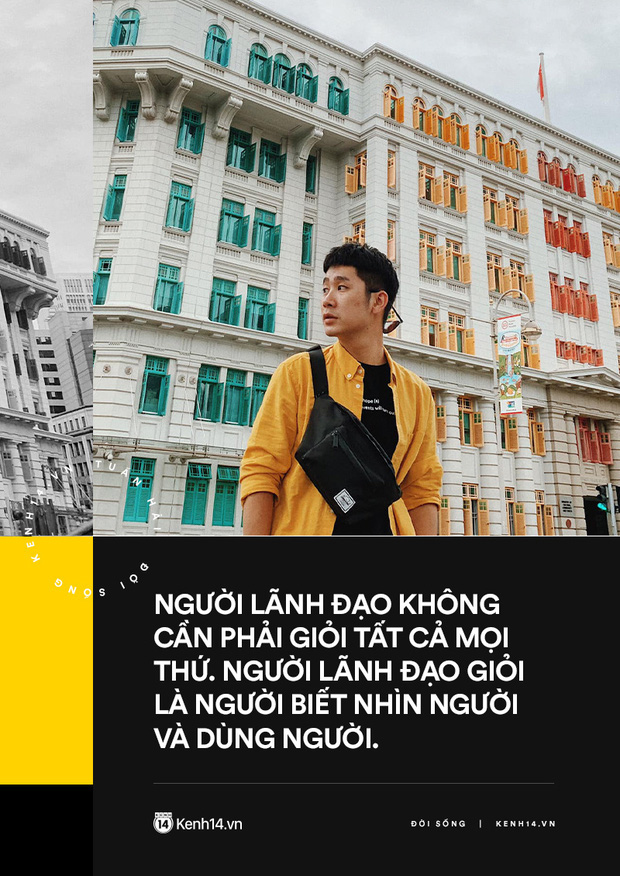 You can only do many things at the same time effectively when you have effective support people. There is no other way but to trust and give opportunities to those who accompany you.
#11: "Listening" and "frankly sharing" are two very important things in relationships with customers, employees, partners…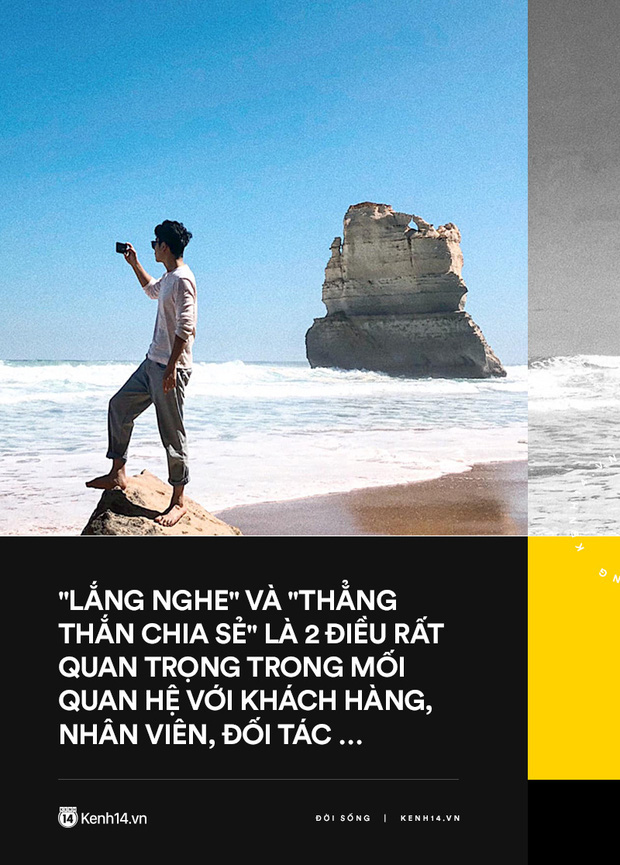 Try spending time talking and listening with a few employees in your business. They will say very real things about your business: about the company culture, about the compensation regime… things you would never have known without being a direct listener.
#12: Share what you do with people if you really love it. And that is also the best way to communicate for your brand.
I often share information on my personal page about what I do, why I do it, how I make products. 
When you are truly passionate about your product, and spend time and effort on it, sharing those things is the best way for people to understand and love your brand more. Because no one understands your brand or product better than you.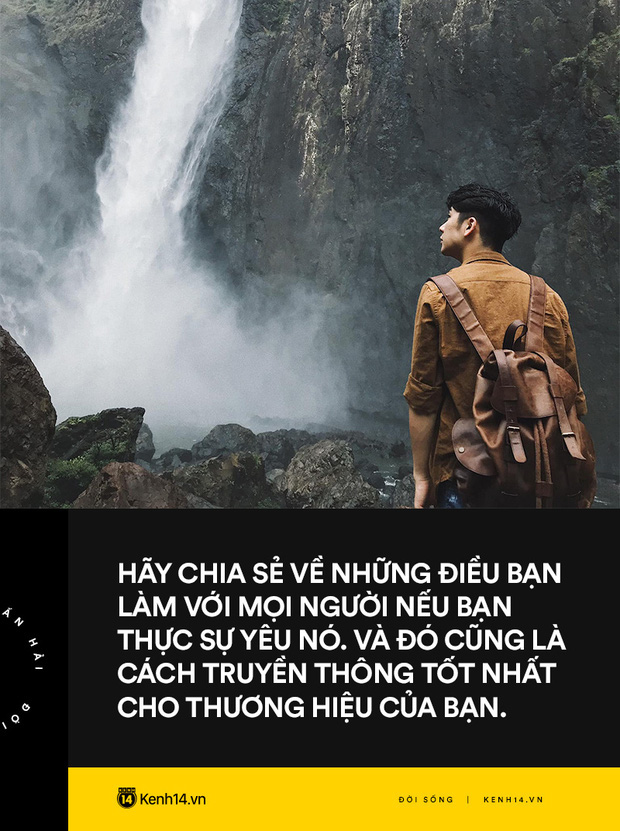 #13: Trust your feelings, it's very important
All the projects I've done, started with the feeling that: I like this product, I'm sure everyone will like it, I have a need to use this product or service, but the market is clearly lacking. .
Sensation and sensitivity to the market are very special things, inside you, only you can really understand what you are thinking, what you are doing. Think of your brand, of your product, as if it were already manufactured, already in operation. It will make your product more and more perfect.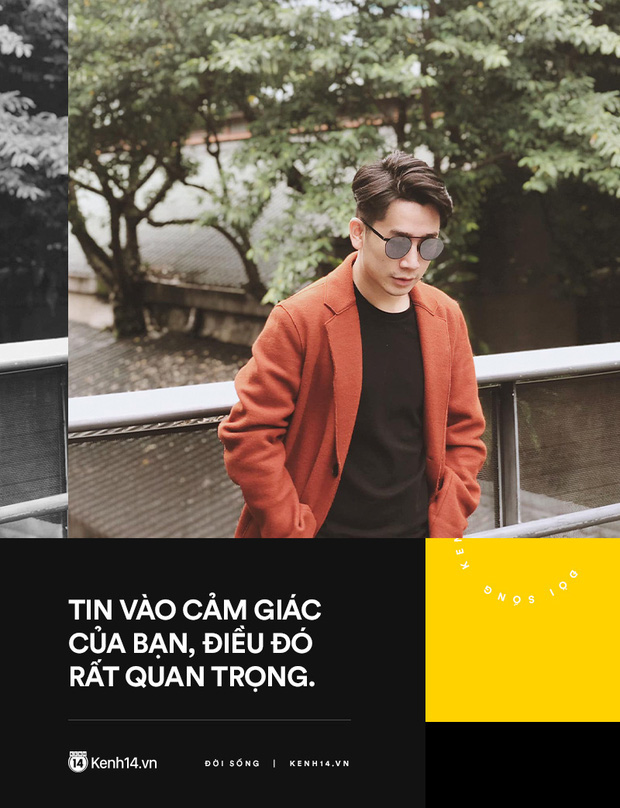 #14: Always feel respect and gratitude to those who are accompanying you, your partners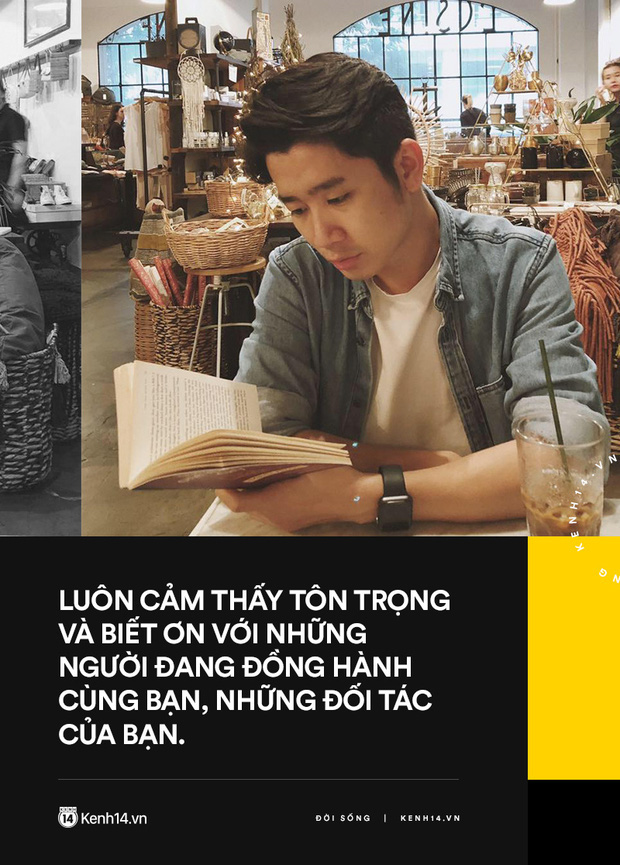 They are the ones who directly build your own dreams. As you grow, you must also help your employees grow.
#15: Did it wrong. Not doing it is not wrong.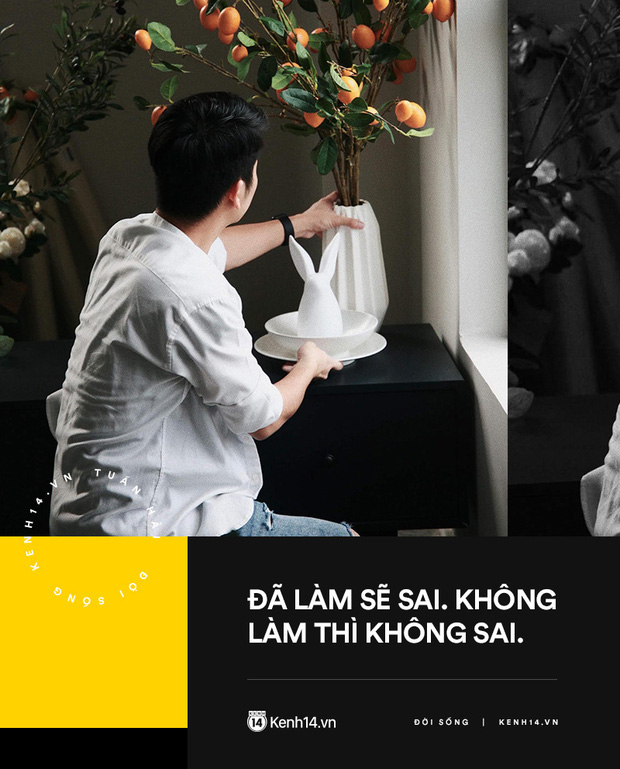 Learn to take responsibility for all your decisions, big or small. Don't blame the problem. When there is a problem, the most important thing is to find a solution.
#16: In the 4.0 era, learn to apply technology in operation and production as much as possible.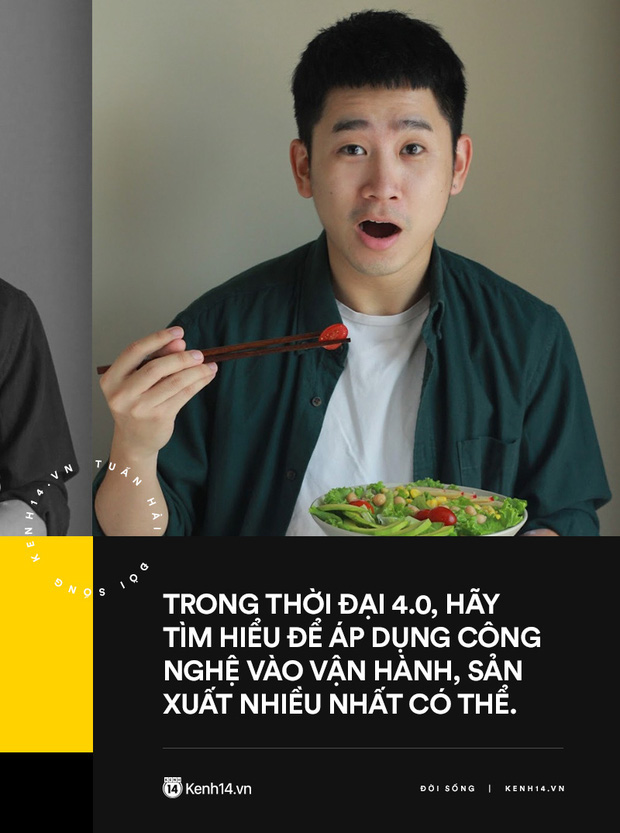 This helps you increase operational productivity, optimize operating time and costs.
#17: There are 4 main factors for an employee to decide whether to stick with your business or not: environment - workplace culture, promotion opportunities, salary - bonus regime, leader.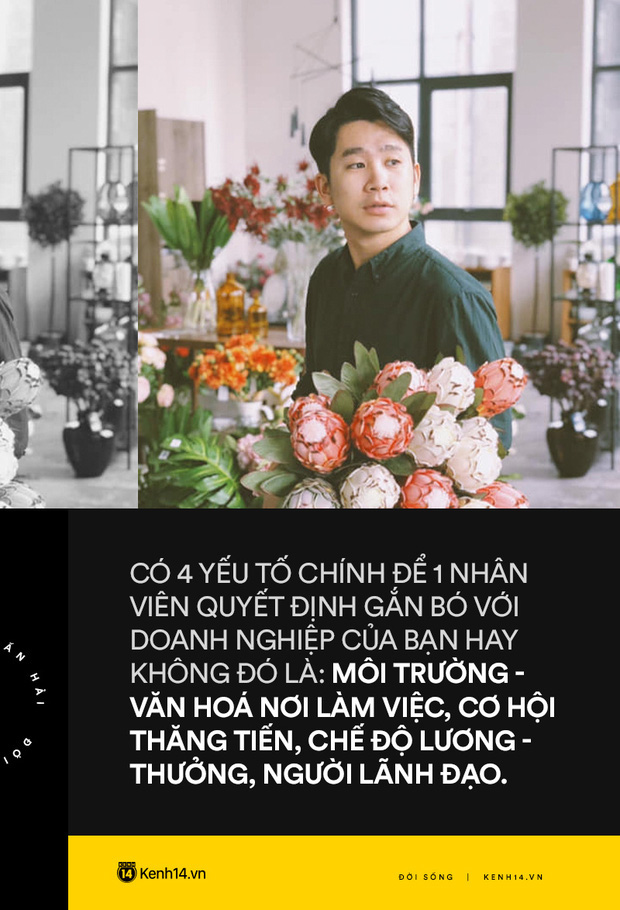 Pay attention to develop these 4 factors, you will realize what your business needs to develop. When evaluating an employee, you also know what your employees are expecting from your business.
#18: If possible, make a positive contribution to the community and the environment
Starting a business is creating opportunities for growth, employment and income for many people. That was a good deed. If possible, let's think together and come up with solutions to protect the environment.
With my current projects, I always prioritize environmentally friendly products, replacing plastic cutlery with wooden ones, replacing plastic boxes with paper ones. I also communicate these on the brand's personal page and communication channels. I am very happy that my customers are also supportive of those small changes.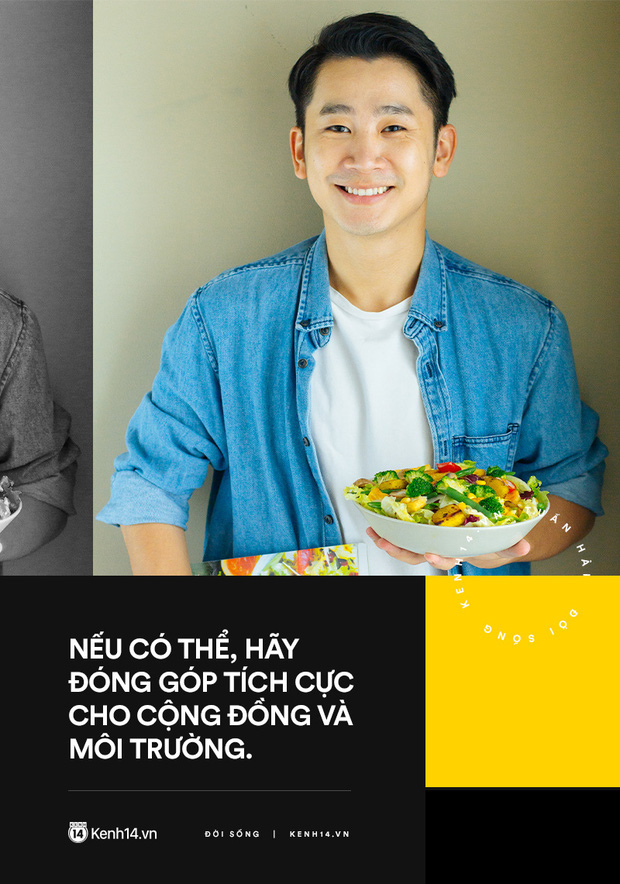 #19: A business is successful when it makes money.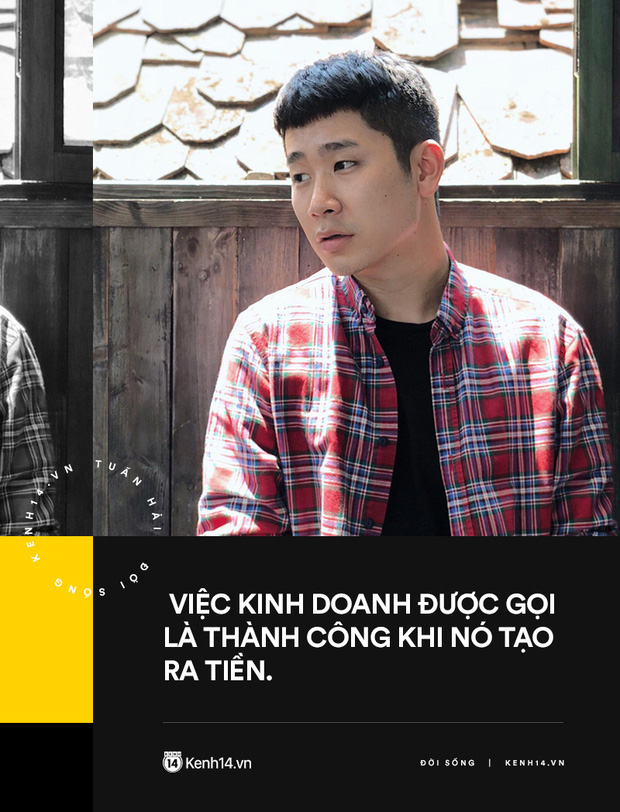 Money in itself is not bad, a person with a lot of money can do more good deeds than without it. The question is how do we make money and do we maintain a healthy attitude about money?
#20: The purpose of business is to make our lives more prosperous. Please stay healthy and balance your life - work
It sounds all too familiar, but starting a business often requires you to put all your mind, time and health into it. The most important thing is that you need to ensure your health and mental inspiration for work. 
I still try to arrange about 5-6 trips in a year - not only has time for my body and mind to relax and rest, traveling a lot also helps me to open my eyes more, to know the world. What's out there in the world? A person who destroys his health when starting a business, does not enjoy life, that person has destroyed the true purpose of the business.