Hung is a longtime employee at the company, he has been working here for 8 years. During the past 8 years, although Hung did not have any particularly outstanding achievements, he still made a significant contribution.
Recently, because Hung's eldest son entered college, household spending has increased a lot. Therefore, Hung had to go to the leader to ask for a salary increase, in the hope of reducing life's burden.
But surprisingly, the leader immediately refused and did not agree to increase Hung's salary. He had no choice but to find more online work to do every night.
After that, the leader recruited a few new people, including a young man, not only had no experience, the salary was much higher than Hung's. This makes Hung very unhappy.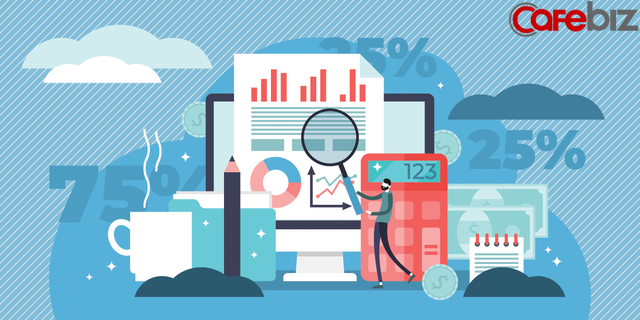 1. Why not increase salary for former employees?
In fact, Confucius told us the answer more than 2,000 years ago:
"The vassal kings have a country, the great officials have a home, not sad because the people are few, but sad because the wealth is not distributed evenly." - Quote from the Analects.
This sentence means that regardless of whether a vassal has a country or an official is granted land, one should not worry about not having much wealth, but only need to worry about the uneven distribution of wealth.
In the same company, if the boss increases the salary of an old employee, what will happen to the remaining former employees?
Take the example from earlier: Hung asked his boss to increase his salary. This time, the boss agreed. When Hung had just left, Hoang also followed the request for a salary increase, which the company also approved. But when Hoang just stepped out, another group of former employees pulled into the boss's room to increase his salary, what should the leader do in this case?
If all salary increases, there are so many ex-employees in the company, not only will this year's profit be lost, but also affect the development and purchasing plan in the coming year.
But if only Hung increased his salary, what would other employees think?
How can a person with a 10-year seniority increase the salary, who has worked for 9 years in his heart, be comfortable? And for those with strong abilities, even more disapproving. If in this way, how can leaders manage to continue? Therefore, he had no choice but to increase Hung's salary.
The purpose of the company is to make a lot of money and profits, as long as the entire staff can be stabilized, the boss will not care much about the fairness of each individual.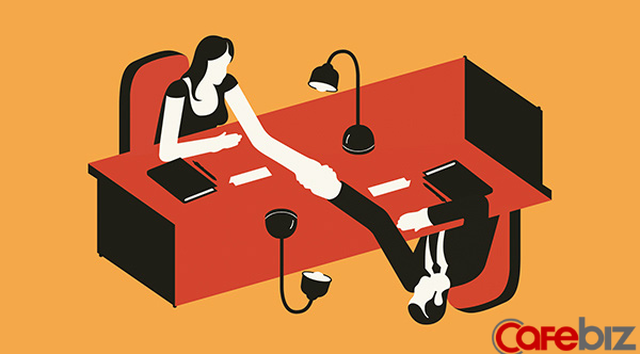 2. Why would you rather hire a new employee with a high salary?
There are 2 reasons:
The first: The current standard of living is increasing every year, using the initial salary to recruit certain employees will not keep up with the market. Therefore, they only have to increase wages to attract talent.
Monday: They are not satisfied with the former employee, and at the same time to avoid the situation of conflict as in the above example.
This is derived from the "catfish effect":
Norwegians love to eat sardines, especially raw sardines. In the market, the price of live sardines is much higher than that of dead sardines, so many fishermen have devised hundreds of ways to bring live fish back to the port. But unfortunately all their efforts were in vain, because most of the sardines were suffocated in the middle of the road.
Then a captain came up with a way to put a catfish in the tank of sardines. The sardines saw the catfish and fled everywhere for fear of being eaten.
Thanks to that, the problem of fish lack of oxygen has been solved, fishermen can also bring more live sardines back to the fishing port.
In the same company, many long-term employees are assimilated by their colleagues, becoming "old foxes" in the workplace, working less and enjoying more, making leaders dissatisfied but unable to find clear evidence.
So they had to use a diligent, docile, inexperienced, and well-paid newcomer to stimulate some of the old employees to work harder.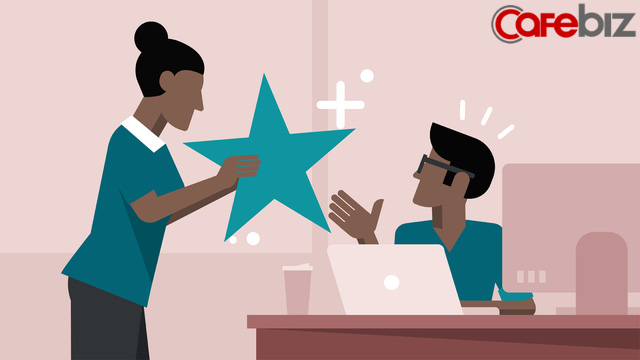 3. What to do if the boss refuses to increase his salary?
Tu wrote: Military, respectful of children in the late real period.
Confucius said: Worshiping the king must be devoted, then thinking about perks.
At the company, as long as you try to do your job well, excellent performance, salary will of course also increase.
Even if the leader refuses to give you a raise, thanks to your hard work, you have also obtained an invisible benefit: Improve your capacity. That way, "jumping jobs" also becomes easier for you.
If you just want a raise but don't work hard, it's just a waste of time in the end.
Tu wrote: Quan quartet, all righteous presidents often chi chi. Army of the four stars, all masters advance chi. Army four born, all cattle chi.
The king gave cooked food, Confucius decided to spread the mat neatly and then sit down to eat. The king gave raw food, and Confucius finished cooking it, made offerings to his ancestors, and then ate it. The king gave the animal a life, and Confucius kept it and raised it.
At work, many people rely on being a long-time employee, understanding leadership habits, and trying to flatter and manipulate their superiors all day long.
We can respect our superiors, but flattery to get ahead is not right.
With a wise leader, their actions only disgust their colleagues, while the leader feels they are incompetent.
Therefore, in the workplace, you should first practice well your professional capacity. So in the future, no matter what happens, we also have more choices.
Always maintain respect for your superiors, this is a sign of maturity. At the same time respect and learn from the strengths of others to progress together.
According to Young Intellectuals