Oil and gas group BP poured 10 million euros into MaaS Global, the developer of the Whim application, which allows users to pay a flat monthly fee to use all forms of public and private transport in their city. surname.
On November 7, the Finnish company MaaS Global announced that it had just raised a total investment capital of 29.5 million euros from investors including BP Ventures, Mitsui Fudosan, Mitsubishi Corporation and Nordic Ninja. Venture capital firm BP Ventures, a member of the BP Oil and Gas Group, has the largest contribution (10 million euros) in this investment.
MaaS Global begins providing on-demand travel services through the Whim app in Ho Chi Minh City. Helsinki, Finland at the end of 2017. In this city, Whim offers 4 service packages with the cheapest package allowing users to choose the most cost-effective way to travel between two locations by combining modes of transport. The project uses public transport as well as private means of transport.
Users will pay in advance and receive e-tickets through the Whim app. With Whim's most expensive travel subscription plan, users have to pay 499 euros per month, but in return, they will get unlimited use of public transport (buses, trains, trams) , ferry), taxis (limited to 5km), rented cars and shared bikes.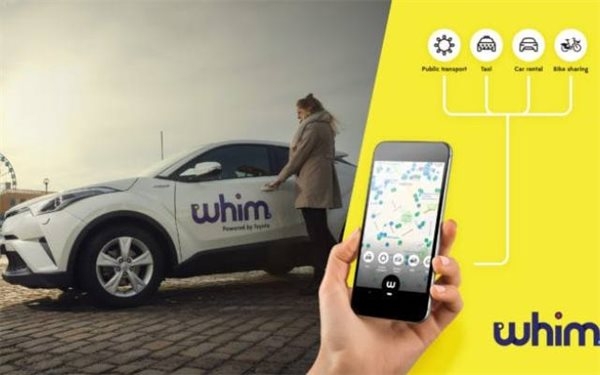 Now, MaaS Global has expanded its Whim app presence to Birmingham (UK), Vienna (Austria) and Antwerp (Belgium). Since the launch of Whim to date, MaaS Global has been awarded 6 awards for innovation in commuting technology.
A study earlier this year found that users of the Whim app in Finland have eschewed personal car use in favor of taxis, shared bicycles and rental cars, as well as public transport. which they can access by subscribing to commuter services from the Whim app.
Unlike other global oil and gas giants, which are focused on efforts to expand their petroleum retail networks, BP is looking for and investing in businesses that understand consumers' priorities in travel. again.
In a statement released on November 7, Roy Williamson, Vice President of BP, said: "Whim is a super convenient app. It simplifies travel planning, recognizes user preferences, helps connect and organizes their most favorite travel choices."
Even the name "MaaS Global", with the word MaaS standing for the English phrase "mobility as a service", speaks to the ambition of this company, that is: to convince people limit personal car ownership to switch to using transportation services.
MaaS Global forecasts that in the future, the rate of people owning personal cars can be reduced thanks to software that helps them easily search and choose cheap, convenient and instant travel options.
MaaS Global has published many reports which emphasize that creating a single plan based on digitization to use all types of transport will be very important in efforts to solve the problem. congestion and air pollution on the streets, facilitating the transition to self-driving cars.
In a report published in March, MaaS Global forecast that in the future, the percentage of people owning personal cars could decrease thanks to software that helps them easily search and choose cheap travel options. , convenient and instant.
A year after launching the Whim app, MaaS Global found that users of the app in Helsinki use more public transport, bicycles and on foot than in other Finnish cities. MaaS Global says commuter subscriptions from the Whim app can help reduce the number of daily car trips in Helsinki by 38%.
Sampo Hietanen, Founder and CEO of MaaS Global, is excited to announce a new investment that will help the company expand its business into new continents. BP said the new investment will support Whim's expansion plans to Singapore and the US.
BP executives have repeatedly mentioned the importance of capturing changing movements in travel trends as this will affect the business outlook of BP's retail petrol stations as well as demand. of consumers for the fuels BP is supplying. In the UK, BP is already the biggest investor in the electric vehicle charging station network, as it forecasts strong demand for electric vehicles in the coming decades.
Chief Financial Officer (According to Bloomberg, PR Newswire)
* Source: Saigon Times