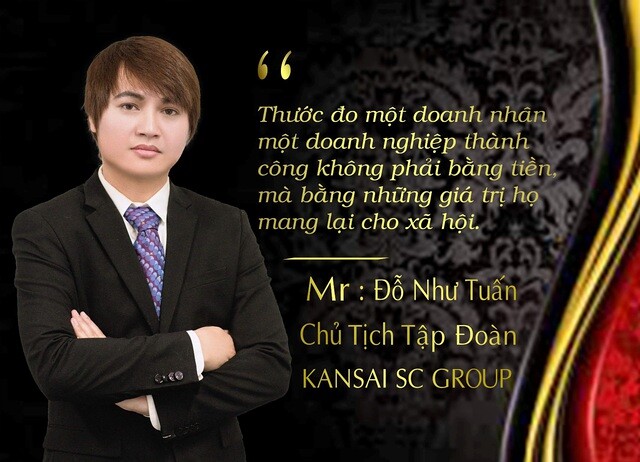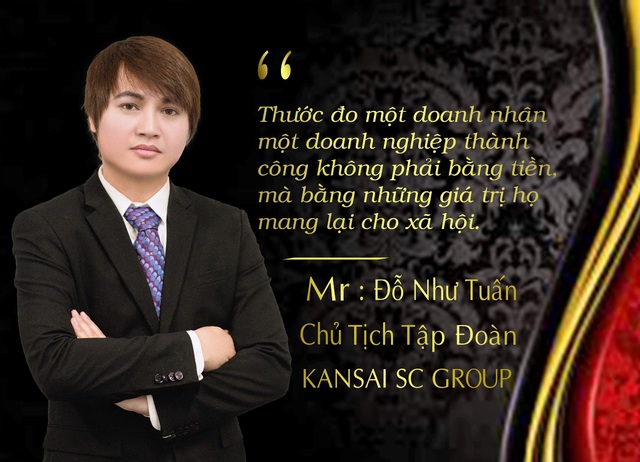 Journey to success
Born in 1988, after graduating from the Faculty of Electronics and Telecommunications, Ho Chi Minh City University of Technology, a young man Do Nhu Tuan went to Japan to study and was granted a green card for permanent residence in this country. Since then, Tuan began his life journey. "If you want to be successful, it is important to believe that you are the driver."
After 6 years of hard work studying and working in Japan despite many challenges, he is still confident to continue to overcome, believe and look forward. Success always smiles to those who deserve it, after many difficulties Do Nhu Tuan has affirmed himself. Currently, he is the Chairman of Kansai SC Group - Standing Vice Chairman of the Japan - Vietnam Trade Association. In addition, he also manages 4 job brokerage companies and manages more than 500 employees working in more than 50 factories in Kansai, Kobe, Osaka areas...
Not stopping at those successes, he continued to invest and develop in other fields such as opening restaurants, bars, karaoke bars, real estate business, renting houses, studying abroad, labor export, business. cosmetics, perfumery, second hand business to serve the Vietnamese community in Japan as well as introduce the country's cultural cuisine to Japan. At the same time creating many job opportunities for Vietnamese people living here. This young businessman also wishes to do many meaningful things for the community. He said: The measure of a successful businessman is not by money, but by the value they bring to society.
Ambition to connect Japanese and Vietnamese businesses
From the desire to be able to share his own experience, and to the great ambition to create opportunities for Vietnamese businesses that want to invest in the Japanese market but do not know where to start… Do Nhu Tuan was with two The group is Zero Group, Camon Group together with 95 members established the Japan - Vietnam Trade Association. Here, businesses can share experiences, business opportunities, support each other to develop together, towards a united environment with a spirit of learning, enthusiasm and advancement.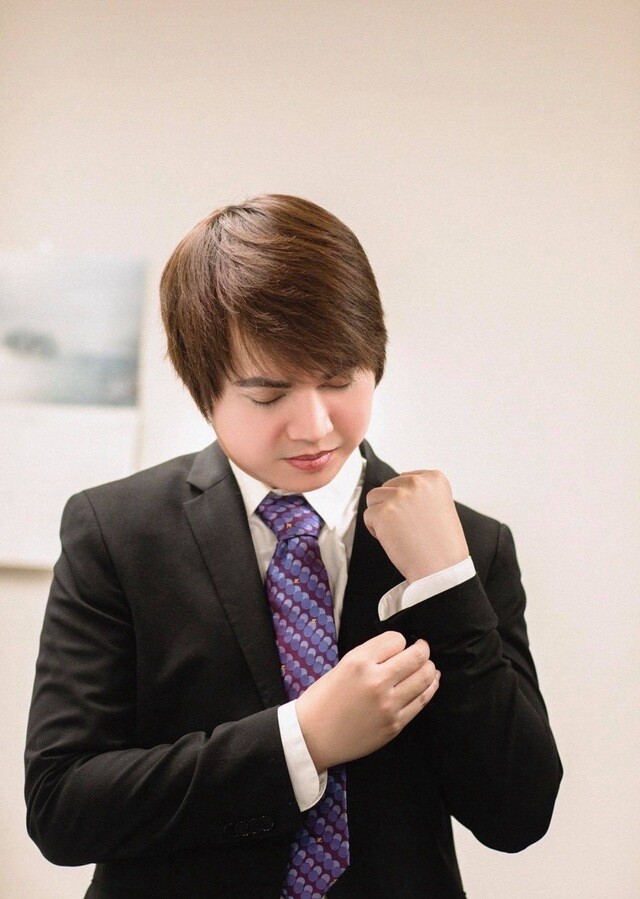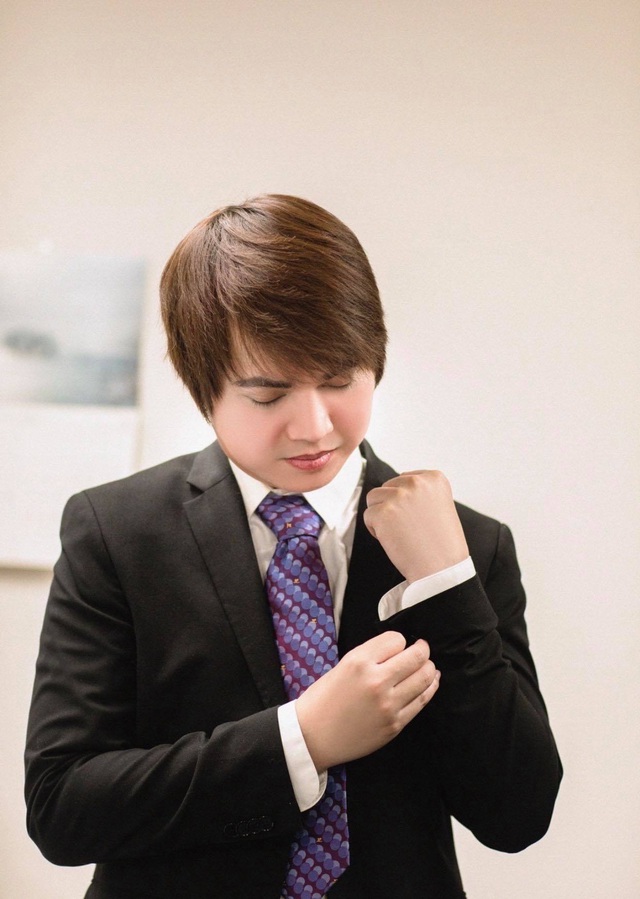 "With the motto, unite members, protect legitimate rights and interests, support each other to operate effectively, from new businesses to businesses that have been operating for many years. Strengthen support for Vietnamese companies who want to invest in the vibrant Japanese market as well as attract investment from Japanese businesses into the Vietnamese market. I hope, through the Association, activities of exchange, culture, bonding and sharing with the Vietnamese community in Japan will be particularly focused and promoted. At the same time, we also want to connect, share and spread strongly and widely the spirit of community, mutual affection, and the precious good tradition of the Vietnamese nation," shared Mr.
He added that the Association organized the "Vietnam Osaka New Year Event 2020" with the theme "Thousands of Vietnamese Ao Dai" taking place in Osaka- Suminoe- Kitakagaye 4-1-55 on January 19, 2020 Mr. Do Nhu Tuan is also one of the main sponsors of the event and stands on the executive board of the organization, and at the same time supports and contributes a part of his efforts to the success of the event.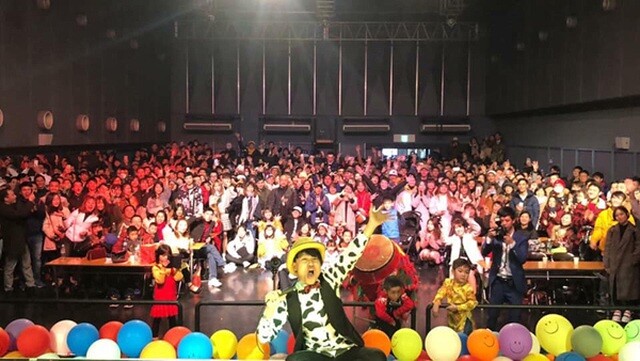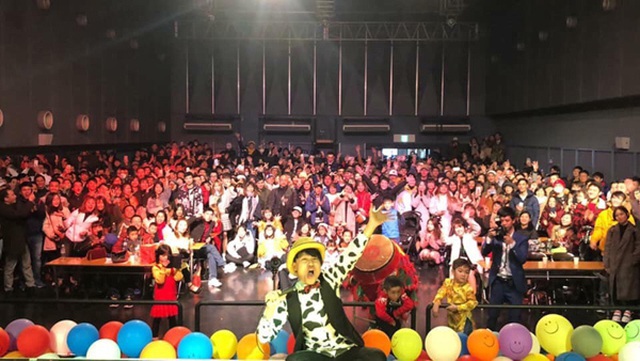 It is known that this is a big program expected and expected to take place every year for the Vietnamese community living in Japan in order to connect expatriates to meet and exchange, towards new experiences. traditional values, sharing emotions during the traditional Tet holiday. Attendees can enjoy the familiar dishes of their homeland. With more than 20 stalls selling Vietnamese food and products such as: vermicelli, pho, sticky rice, tea....cultural cuisine of regions of Vietnam.
At the same time, this is also a good opportunity to introduce the beauty of culture, customs and habits of the Vietnamese people when Tet comes in the spring to Japanese people as well as international friends living and working here. Along with cultural exchange performances bearing bold Vietnamese traditions with the participation of musical groups: 9 flower, Japanese singer Betonamu Kun... and other cultural exchange performances.
And the theme of this year's event is "Thousands of Vietnamese Ao Dai" - With the desire of the Organizing Committee to introduce the beauty of traditional costumes to international friends.
Those who come to attend the Ao Dai costume event will create the whole scene as a beautiful cultural picture. Make a special impression in the eyes of Japanese friends as well as international friends.
Moreover, this year's event, the Organizing Committee is very honored to welcome guests from the Osaka government, the Vietnamese consulate in Japan. At the same time, we want to aim to bridge the cultural exchange between Vietnam and Japan.