Taking a picture of a company profile or taking a picture of a business profile is an impression from the first images that is one of the important factors that determine the cooperation between businesses and attract the attention of customers.Do That is, a business profile photo is an essential way to promote images and build a professional brand.
If you are looking for Product photography or commercial advertising, please see advertising photography
Client Project
Over 06 years of experience in the field of Corporate Profile Photography, Company Profile Photography, JAYbranding is honored to be a corporate image partner for many reputable businesses in many fields such as: Finance, banking, insurance, human resources, construction Construction, real estate, health, F&B, etc. Some typical businesses include: Nivea, UOB, Caravelle Hotel, Hoa Binh Construction Group, Vietbank, Dat Xanh Group, Liberty, Mirae Asset, Manpower, FE Credit, Lien A, DKSH, Backer McKenzie…
Take a photo
Profile Company What is Enterprise?
Business profile is the common name for images used for communication and marketing activities of legal entities in general and especially businesses in particular.
Business Profile, Company Profile Photography is not an advertising photo. While promotional photos are used to sell products and services, business photos serve to build and enhance the company's name, brand and brand.
JAYbranding also carefully prepares a proposal for taking Company Profile Photo for you in the form of PPTX. In this proposal, you can easily send your superiors for approval about the Company Profile Photography plan
5 Benefits of taking company profile photos
Impress with professional and quality images.
Attract the cooperation of businesses and customers.
Clearly show the capacity and size of the business.
Promote image and build brand.
Bring trust and sympathy to the business.
Customers Choose JAYbranding because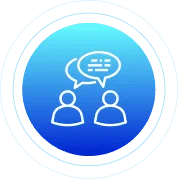 HTTPS & SSL
consultation
With the advantage of being a production house with many years of experience, JAYbranding will support free consultation on appropriate service packages according to the requirements of businesses and brands.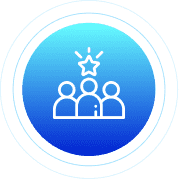 model
SPECIALIZE
The factor to choose JAYbranding comes from the specificity of the service, with experience working with CEOs, General Directors… we always make sure the project goes smoothly for the business.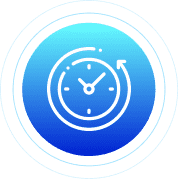 time
efficiency
Complete, hand over all original photos and retouch photos quickly within 3 working days. Taking photos of Company Profile will have beautiful pictures during the planned time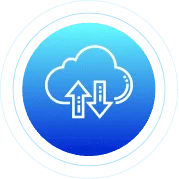 easy
storage
All Company Profile Photographs are stored in the cloud. You can easily access and copy the original file (with image size up to several hundred MB).
COMPANY PROFILE PHOTOGRAPHY
PREMIUM DIRECTOR PHOTO PACKAGE
2.5MIL/01 PACK (05 Photos)
01 maximum BOD capture package for 01 Director.
01 shooting package includes 05 photos.
Taken at the company office or studio (plain/dark background or office background).
Retouch premium photos.
Photographer has experience in collaborating with many BOD profile photography projects.
Stylist is in charge of arranging costumes, coordinating and posing.
Makeup for BOD matches the outfit style.
Complete, hand over all original photos and retouch photos quickly within 3 working days.
COMPANY PROFILE PHOTO PACKAGE
ONLY FROM 2MIL/01 Package
Take an overall shot of the building/headquarters/works.
Capture facilities.
Take an overview of the departments.
Retouch images with desired outcome and standard quality.
Complete, hand over all original photos and retouch photos quickly within 3 working days.
EMPLOYEE PROFILE PHOTO PACKAGE
200.000VND/Photo
01 employee photography package (Applicable to groups of employees, minimum from 15 employees)
01 retouch photo for 01 employee.
Includes lighting equipment and backdrops.
Take a personal portrait #1: Vest + Uniform shirt.
Personal portrait #2: Uniform shirt.
Concept Take a photo of a business profile
Some basic business profile photography and corporate photography concepts can be mentioned as:
Take photos of directors, take pictures of business leaders at the company name board
Take photos of the head of the department, the director at the desk
Take a photo of the company profile of the staff posing confidently on a white background
Take a team photo in a meeting
Take photos of employees communicating with customers of the business
PROFILE OF COMPANY PROFILE PHOTOGRAPHY
Step 1: Free consultation
A consultant at JAY will contact you as soon as you leave a request to take a photo of the Company Profile and information about the time and number of people taking photos. Quote within 2 hours. Please email directly to hi@jaybranding.com
Step 2: Provide information about suitable packages
The sales and editorial team will logically exploit information from customers to reach an agreement on the number and type of shots.
Step 3: Send a quote according to customer needs & Agreement – sign a contract
After receiving, exploiting information, making preliminary ideas, the quotation will be sent to customers within 1 day. The contract is quickly signed with the agreement of both parties. And build shooting scenario
Step 4: Take a photo
With JAYstudio, you don't have to worry and waste time taking photos in the studio or at the corporate office. Anywhere JAYstudio can always guarantee the quality. The pre-built script will make the shooting happen quickly and in a reasonable time.
Step 5: Edit images and hand over
Photos Company Profile Photo is sent to the customer and received back in the form of a code. Editing time within 3 working days. The advantage of JAYstudio is to edit until the customer is most satisfied.
The handover file will be a usb containing all the original files and edited images
FREQUENTLY ASKED QUESTIONS
HOW MUCH TYPES OF COMPANY PROFILE PHOTOGRAPHY HAS BEEN?
Depending on the purpose of use, business profile photos will be classified into 04 different styles:
1. Take a photo of your personal profile – the company's board of directors.
2. Take profile pictures of departments – human resources.
3. Take pictures of the headquarters, works, projects, buildings or facilities.
4. Take photos of conferences, seminars, events or social activities.
WHY SHOULD BUILD A PHOTOGRAPHY SCENE?
1. Manage photography content more easily and limit overlapping work, helping the progress of photography to be done quickly, accurately and consistently.
2. The photography process is more effective when the script is detailed from the steps of setting the scene, preparing the props, costumes, etc. From there, the orientation is done step by step in a scientific and consistent manner. more consistent than taking pictures without a script.
3. Manage time well, optimize costs and ensure resources for both the Enterprise and the Ekip to implement.
HOW TO USE THE BUSINESS PROFILE PHOTO?
Business photos serve to build and enhance the company's name, brand, and brand and have a style close to magazine photos. Therefore, these images can be used on websites and social media, annual reports, brochures, business cards, newsletters, public relations and press releases.
Where can I find models?
In cases where a model is used to take profile pictures but the customer does not have personnel, JAYbranding will have a service of searching and recommending photo samples in accordance with the criteria and requirements of the Enterprise.
How long does an ON SET shoot usually take?
It usually takes 1 hour to set up the scene, test the lighting, prepare the costumes, props and make up. The length of a shoot depends on the number of images and the complexity of the shooting scene. Before the on-set session, JAYbranding will make an estimate of the time and work progress so that customers can track and monitor the process.
TOOLS – DEVICES TO SUPPORT CORPORATE PROFILE PHOTOGRAPHY?
In order to help the images become impressive, natural and of high quality, tools and equipment are effective assistants for the shooting team during the on-set Company Profile Photography session. It can be: Camera – digital camcorder, studio lights, backdrops, tripod, photo editing software, etc.
EMAIL FORM SEND CUSTOMERS
|| FORM 02: PHOTOGRAPHY SERVICE FIGURE FILE ENTERPRISE ||
Subject: PROPOSED PLAN & COSTS FOR PHOTOGRAPHY OF BUSINESS PROFILE –
Dear ,
Thank you very much for your interest in the service of taking photos of business profiles, taking photos of company profiles at JAYbranding. The company's team has many years of experience in corporate photography, including special packages such as taking photos of the board of directors, employee profiles and corporate marketing images, etc.
We are now a reliable partner of a number of reputable companies such as Hoa Binh Group, DKSH, Mirae asset, UOB, Vietbank, FE Credit, etc.
After receiving the description of your requirements, our team has come up with a suitable proposal for Company Profile Photography that includes the estimated cost and I also attached the company's profile information. company. You can refer to more details through the documents attached in the email.
If you need advice or exchange specific information, please contact or via this email address.
|| JAYbranding – CAPACITY PROFILE & PORTFOLIO
Hope to hear from you soon .
Best regards,
[Employee signature]
—
|| TEMPLATE 02 –CORPORATE PHOTOGRAPHY SERVICES ||
Email title: CORPORATE PHOTOGRAPHY SERVICES PROPOSAL –
Dear ,
Sincerely thank you very much for choosing the professional Corporate Photography service at JAYbranding. Our team has many years of corporate photography experience, including special packages such as BOD shooting, staff profile, and business marketing photos. Our company is a trusted partner of many big companies now such as Hoa Binh Group, DKSH, Mirae asset, UOB, Vietbank, FE Credit,…
After receiving a description of your requirements, our team developed the conformity proposal, which included the quotation, and we also attached our credentials. You can take an in-depth review of these documents.
Should you have any additional concerns or need more information, please feel free to contact me at or via this email.
|| JAYbranding Credential & Portfolio:
We look forward to hearing from you.
Yours sincerely,
Necessary information for customers to fill in before taking photos
Professional Company Profile Photography – Business Profile 2023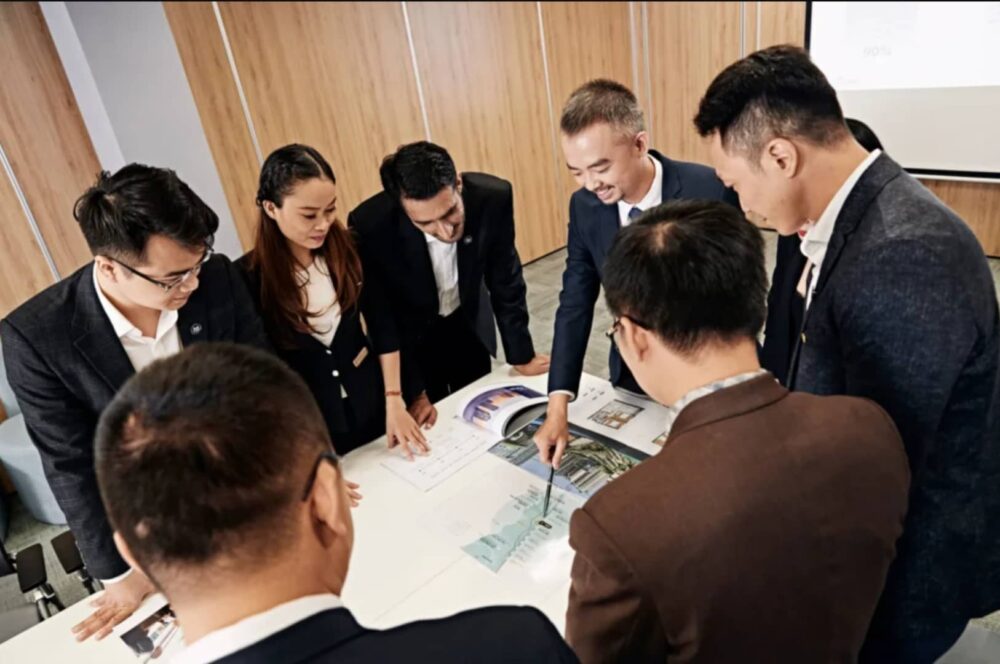 Professional company profile photography – Director photo, departmental photo – Leadership Team and Business Profile, Image for financial statements
Product Brand: Jaybranding
Product Currency: VND
Product Price: 1500000
Product In-Stock: InStock