Dare to do things that not everyone dares!
His chance to come to the gift field was also very coincidental. Due to working in senior positions, he often has to give gifts to partners, he often has a headache in finding meaningful and luxurious gifts that can promote the image, culture and people of Vietnam to customers. foreigner. In one time sharing ideas with friends, he received a lot of support and investment as gifts. His determination to build the Golden Gift Vietnam brand has been charmed since then.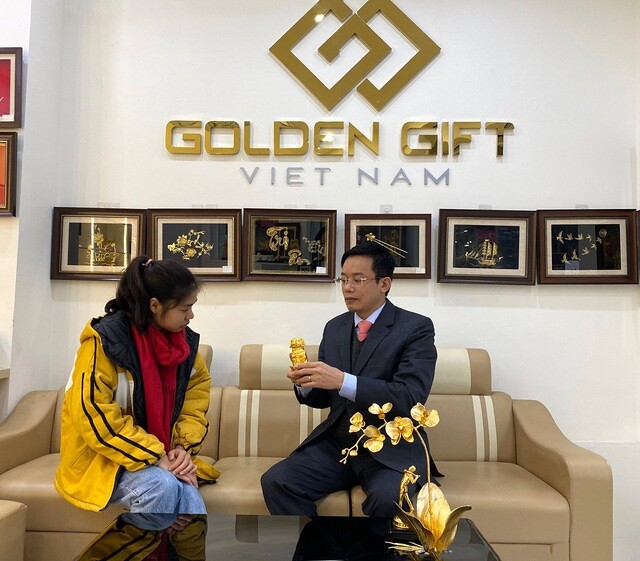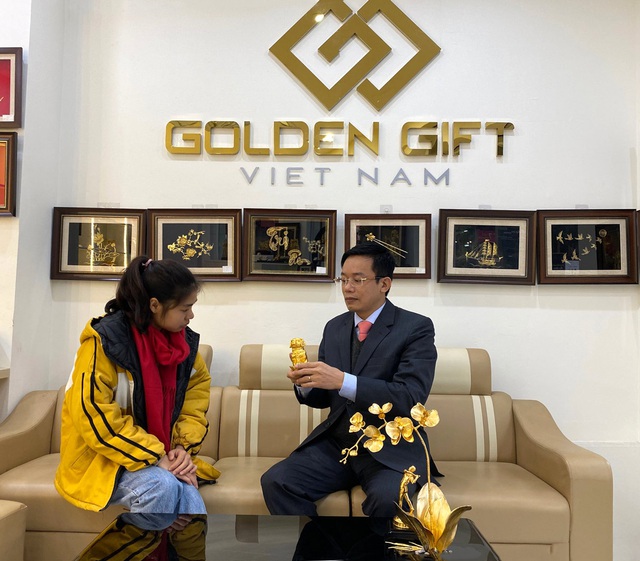 To be able to pursue his dream of starting a business, he had to trade off almost all his career at that time: Giving up the opportunity to teach marketing at a university, giving up a salary of thousands of dollars and many positions. desired in large companies.
Steadfast on the start-up journey, which is full of "thorns"
Although he has a wealth of knowledge and nearly 10 years of experience as a Marketing Director, he still encounters many difficulties when starting a business, which is a path without roses but still has many thorns.
Tran Thang shared: "If in the past, I managed an annual marketing budget of up to hundreds of billions, the allocation of lists and spending had many advantages, when starting a business, it was completely the opposite. From the board system, the support staff of the whole corporation, now, I have to build everything from A - Z alone, even the smallest things.".
He works from 12 to 14 hours a day, from writing articles for websites, editing designs, looking for a place to open a workshop, showroom, office, selling goods, opening agents, etc. These are all previous jobs. he never had to "touch" his hand. At the same time, perfecting the conceptual and technical design team, creating luxurious and sophisticated gift models with bright, glossy, even and beautiful gold plating, meeting the needs of the market.
Add a companion, choose the right market segment
CEO Golden Gift Vietnam is very fond of the saying "If you want to go fast, go alone. If you want to go far, go together" as a guideline for me.
When the company system was stable, he persuaded and invited some friends to accompany him, thereby becoming more specialized and increasing efficiency. "Someone is a sales manager, a production manager, while I do general management and spend more time reaching out to target customers.".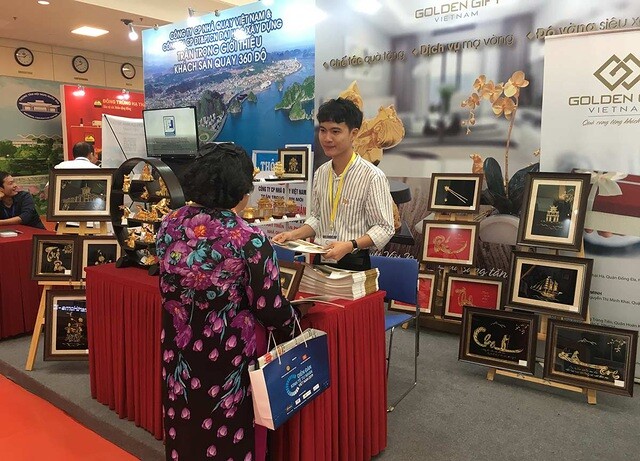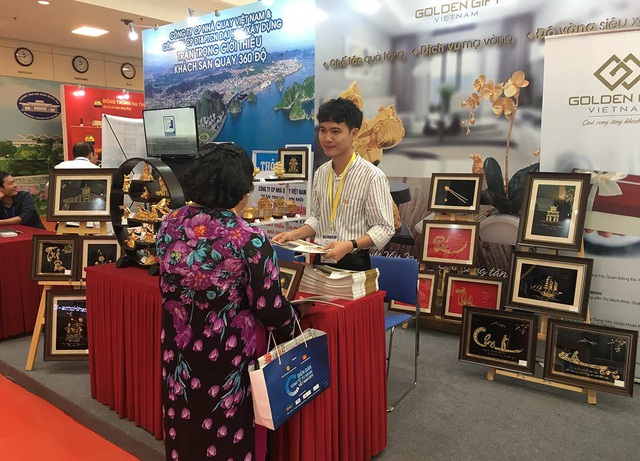 In addition, a significant factor contributing to the resonance of Golden Gift Vietnam as it is today is choosing the right market segment from the very beginning.
CEO Tran Thang said: "I invest a lot in gold-plated technology and solutions with strict requirements so that the gifts are always sophisticated and of better quality than similar products on the market. This is a niche market, with few competitors and difficult to break into".
The "piece of cake" of the market is extremely large, with thousands of individuals and companies participating, not to mention hundreds of business households from craft villages. But most of those gifts are only at the popular level, not really high-class and imbued with Vietnamese cultural identity. Grasping that, Golden Gift Vietnam focuses on quality, crafting sophisticated products for the high-end segment.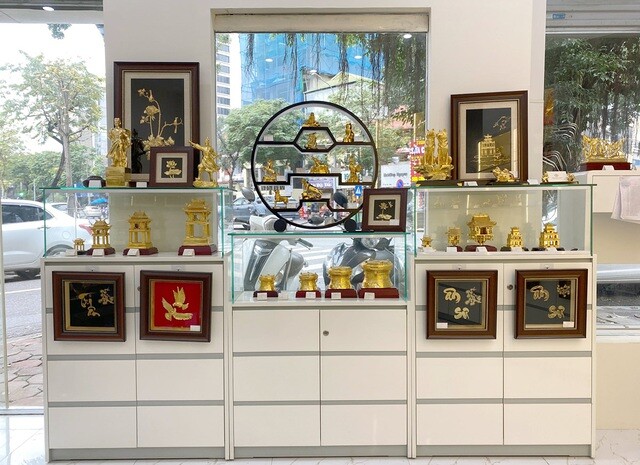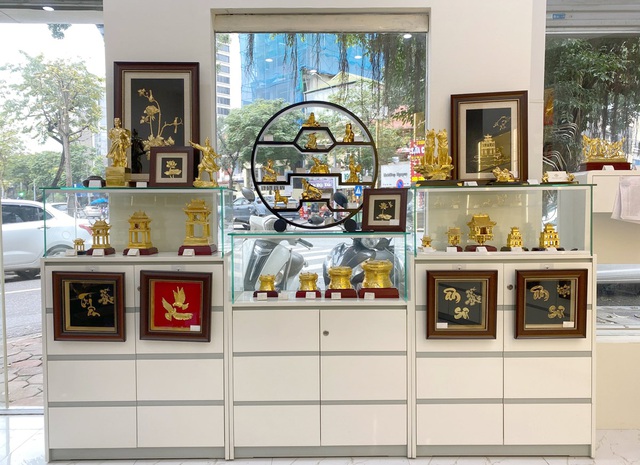 After nearly 3 years of establishment, the company has 6 showrooms in Hanoi, Ho Chi Minh City, Da Nang and many agents in other provinces, a team of nearly 50 people and more than 200 designs. Many gifts are often ordered for politicians or made at the request of banks. In particular, many gifts of Golden Gift Vietnam also appeared at major events such as: Private Economic Forum 2019, Vietnam Tourism Forum 2019, golf tournaments with the scale of thousands of attendees,...
According to CEO Tran Thang, in 2020, Golden Gift Vietnam will continue to open more showrooms in Nghe An, Hai Phong and Can Tho to make it easier and more convenient for customers to access golden gifts with bold colors. Vietnamese cultural identity.
Dare to give up, dare to dream and persevere to the end, CEO Golden Gift Vietnam has been realizing the dream of creating a high-class gift brand of Vietnamese people.
Laureate