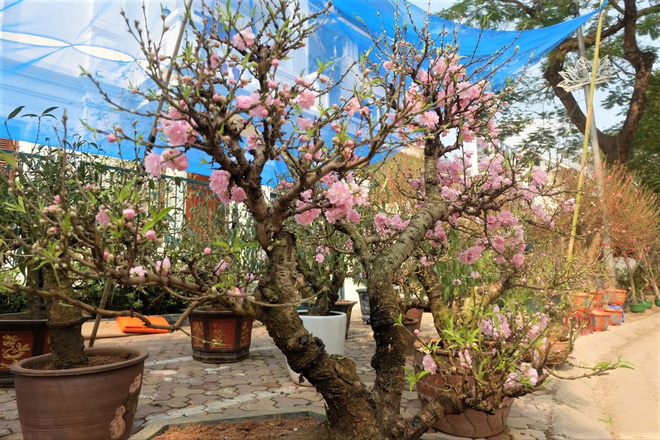 Some flower dealers Tet peach In Hanoi, it is impossible to "swirl" when for the past few days, the erratic rain and sunshine caused the ornamental peach pots worth tens of millions of dong to bloom almost.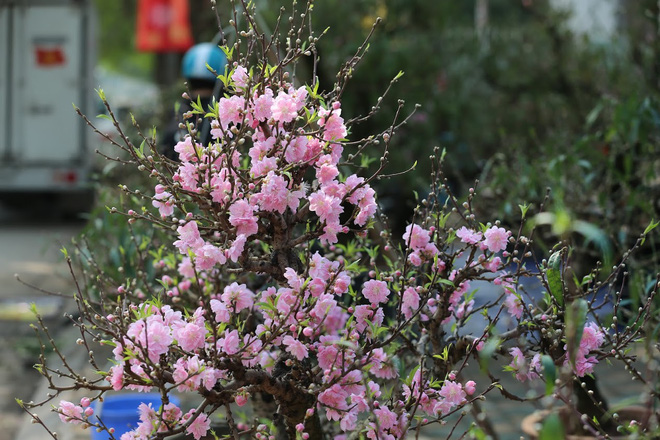 "If you don't sell quickly, you will throw it away, no one will buy it in a few days," lamented Mr. Long, the owner of a grafted peach blossom stall on Lac Long Quan Street, Hanoi.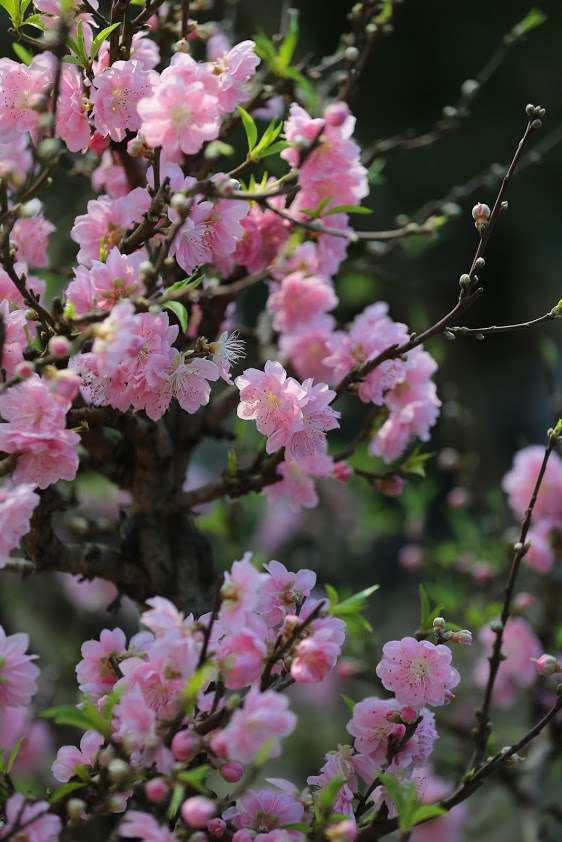 According to him, currently, his stall has Son La peach trees grafted with Nhat Tan peach trees for sale for 40 million VND, which is almost in full bloom. Although before, he had influenced and used the braking method to slow down the flower bloom on the occasion of Tet, but it was only partially achieved, the rest still depends on the weather.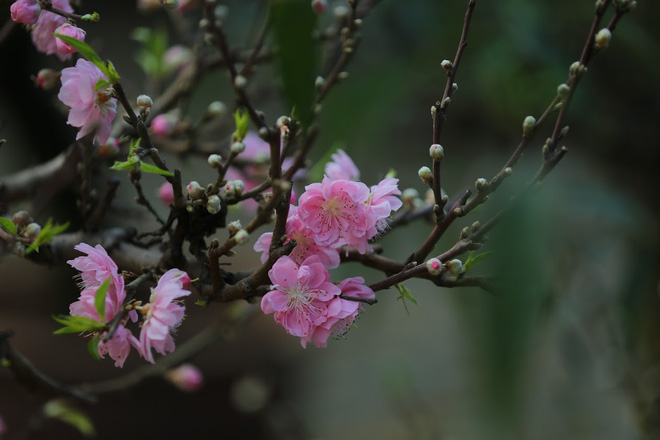 Although the flowers bloom beautifully, many people are afraid that after buying them they will not be able to play for a long time because the flowers fade quickly.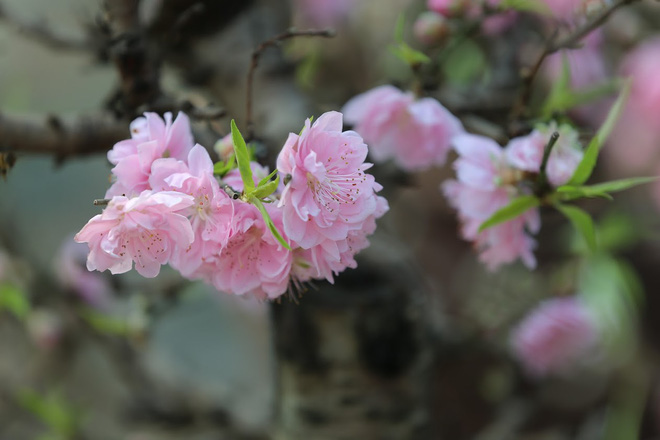 A small number of customers have paid peach blossom prices lower than the selling price of tens of millions of dong because they have bloomed.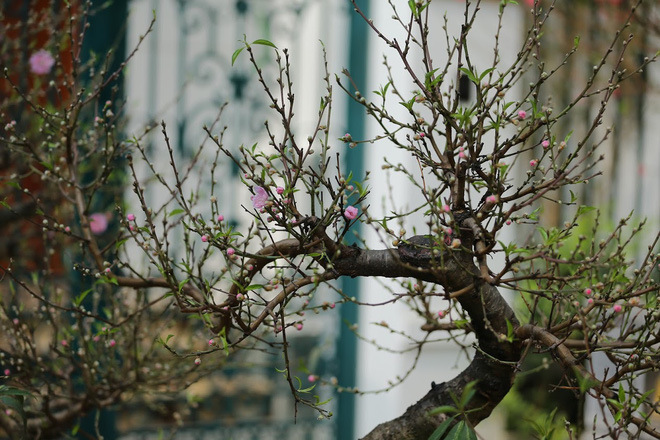 "Although the price has not been lowered too low, there have been situations where customers pressured prices because peaches bloomed early. If you accept to sell cheap, you will not be profitable, but if you leave it for too long, you will have a big loss. It only takes a few million for each tree to lose revenue, "said Mr. Long.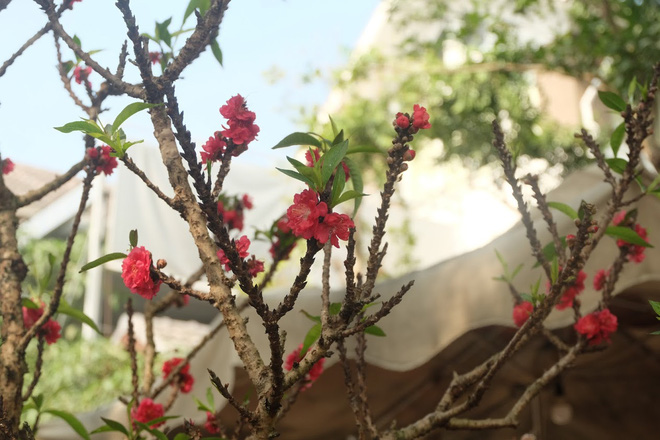 Similarly, Mr. Bui Trong Huy, a peach grower in Me Linh (Hanoi) also has concerns about a peach crop failure due to the erratic hot weather.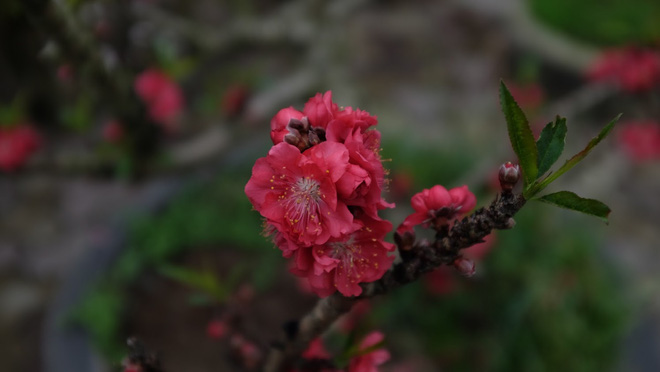 Huy's stall with more than 30 poor peach pots has 5 pots and almost all peaches bloom.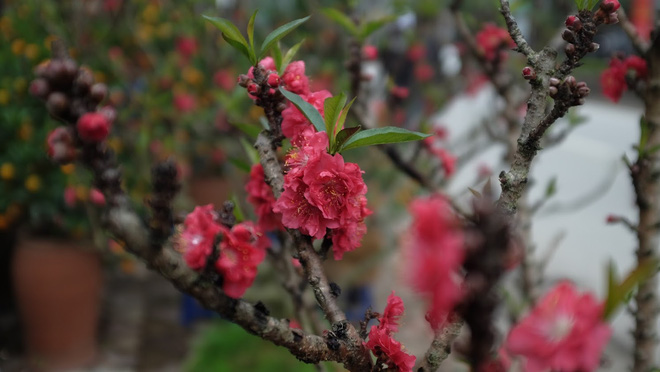 Many flowers become "less sharp" because the petals are not stretched but shriveled and wrinkled.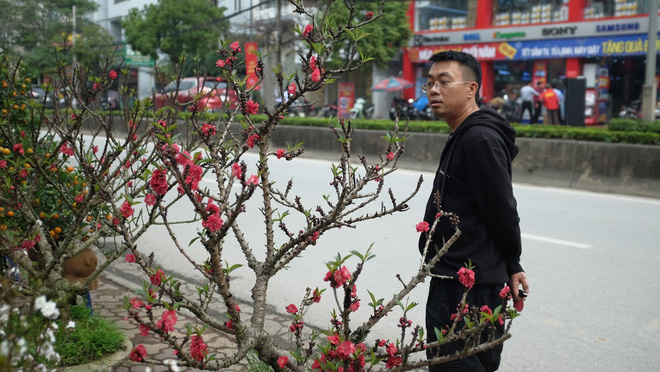 "The plants with the flowers budding are more popular because customers always like plants with flowers, buds and green leaves. I am considering reducing the price of the plants that bloom a little early, about 300,000 - 400,000 VND / pot or support the money to transport the plants, but I can't sell the goods because these days, the cost of transferring ornamental peaches is also quite expensive. Huy sighed.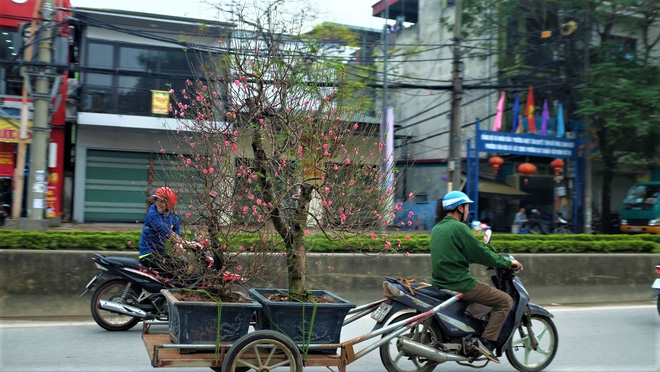 Currently, the cost of transporting ornamental plants on the day before Tet costs from 100,000 - 500,000 VND / trip, depending on the distance traveled, the means of transportation of motorbikes or cars and the size of the tree.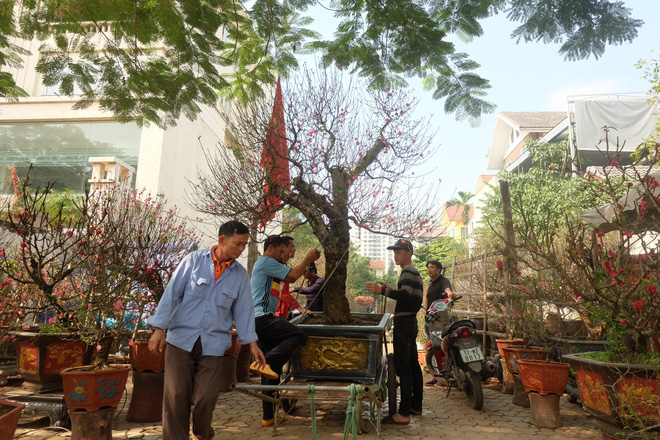 The closer to Tet or on a rainy day, the cost for this service will increase slightly from 20,000 to 50,000 VND/trip.