The recent drought has made the water level in many ponds and lakes in Ninh Thuan province low, greatly affecting people's lives and production.
Currently, the water level in 21 irrigation reservoirs in Ninh Thuan province is only nearly 30% of total design capacity. Some reservoirs have dried up, inert bottom. Currently, the province has over 7,800 hectares of land that has to be stopped from production.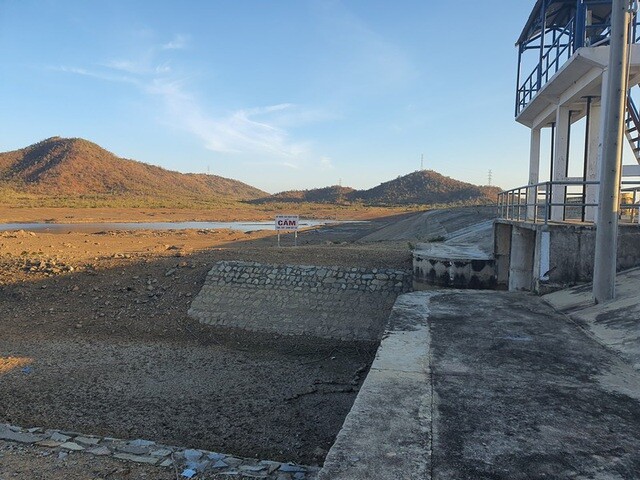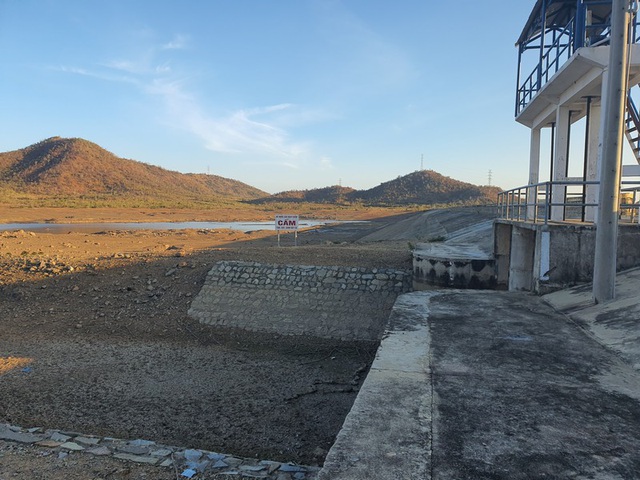 Facing the above situation, the Ninh Thuan government is mobilizing people to convert crops to suit the increasingly severe drought and drought conditions. In Phuoc Nam commune (Thuan Nam district, Ninh Thuan), the government is also mobilizing people to switch from growing rice to growing green beans because this variety is suitable for drought-prone soil.
Currently, in the commune, 168 households have abandoned rice cultivation and switched to green beans with an area of 70 hectares, concentrated in the villages of Van Lam 1, Van Lam 2 and Van Lam 4. People participate in the model of converting beans. Green beans are supported by the Agriculture Department of Ninh Phuoc district with 3 kg of green beans per pole.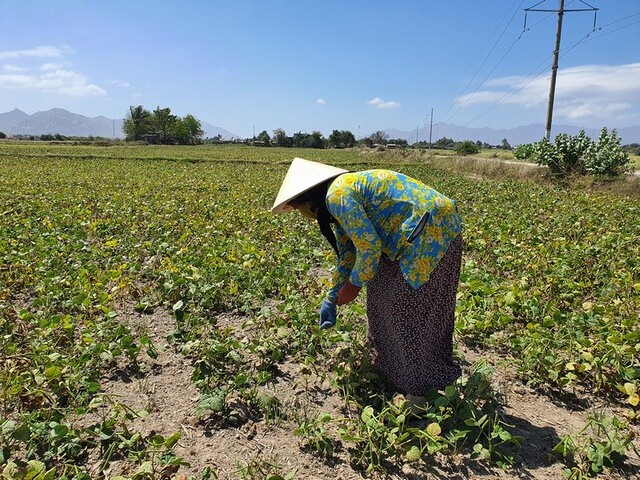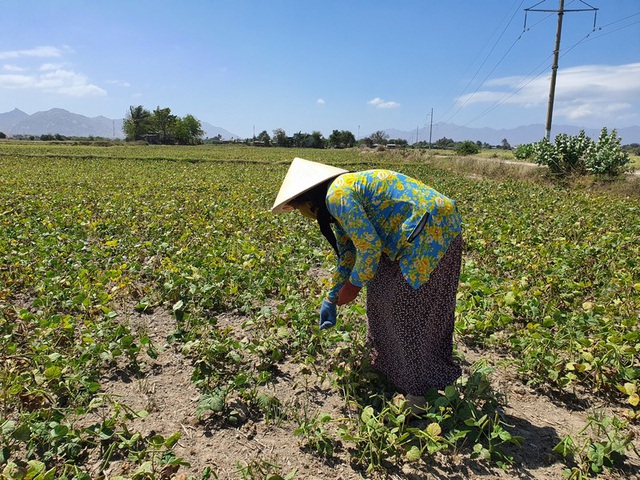 In this crop, about 20 hectares of farmers use underground water to irrigate green beans, the rest are planted naturally because they do not have the conditions to drill wells to get underground water. Thanks to the drought-tolerant characteristics, the green beans of the farmers are growing well, and families who switch crops in time hope to have a good crop and a good price.
Mrs. Thi Le's family (Van Lam 4 village, Phuoc Nam commune) has more than 3 sao of land (3000m2). Previously, she planted rice, but due to the drought, more than half of the area was converted to green beans, and the rest was grown grass for cows. After nearly 2 months of sowing, Ms. Le's green beans are ready to harvest the first batch.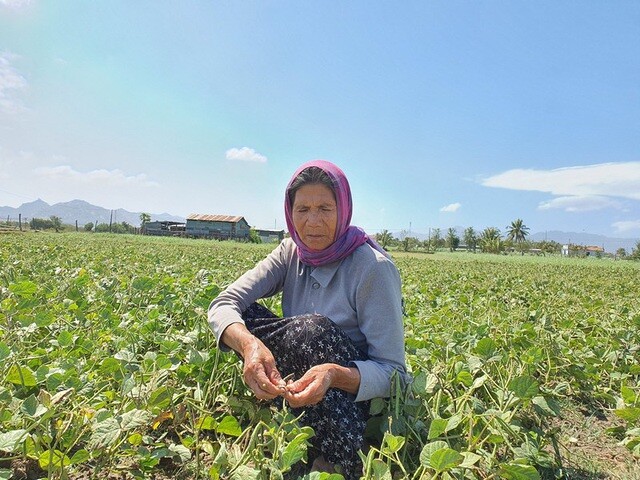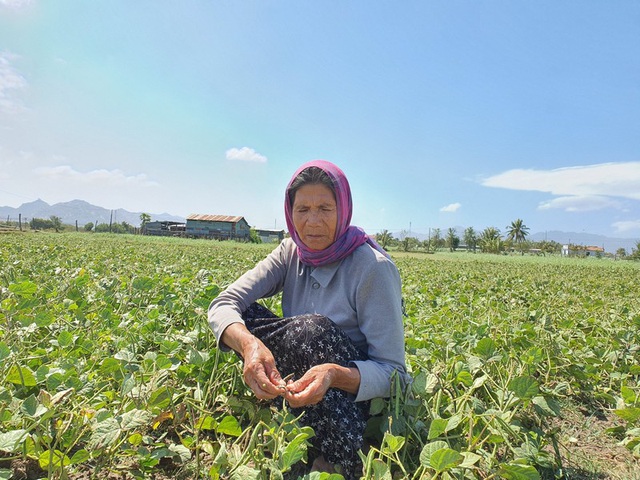 Ms. Le said: "In the past years, if there was no water for production, my family's fields would be abandoned. But this year, thanks to the government's advice and support, the family switched to growing green beans. Green beans need less water than rice, follow the water once a week and then leave it there, so it's very easy."
According to Ms. Le, rice always needs water, but in the drought season it is impossible to grow rice. Therefore, switching to green beans is very suitable.
Mr. Chau Thanh Hoan (farmer in Van Lam 2 village, Phuoc Nam commune) also shared: "It is very good to convert crops from rice to green beans. Thanks to such a transformation, people will have a stable income. But if I don't make green beans, I leave the land uncultivated, as if I have no income for my family."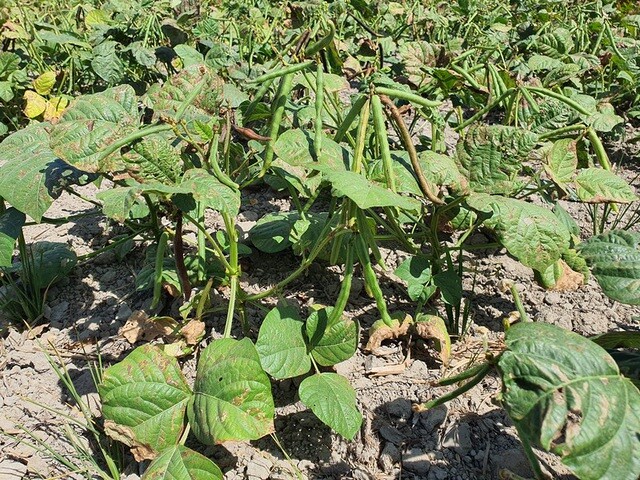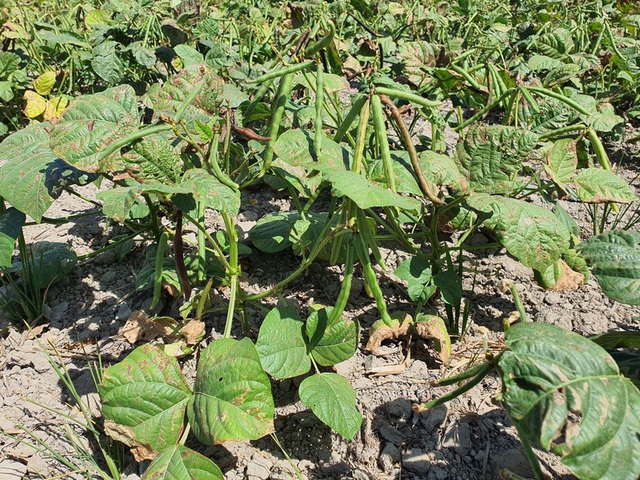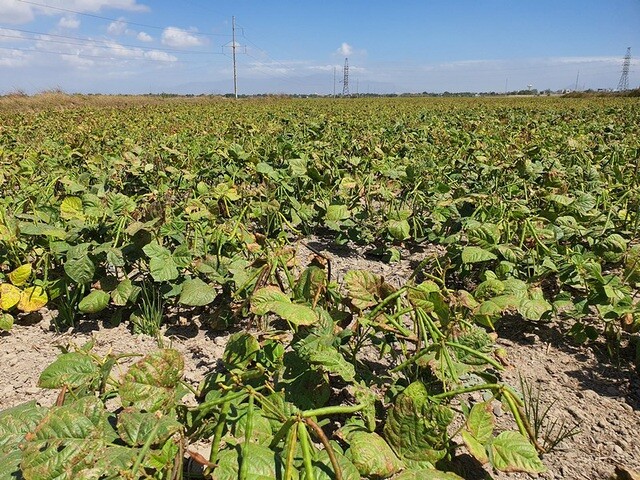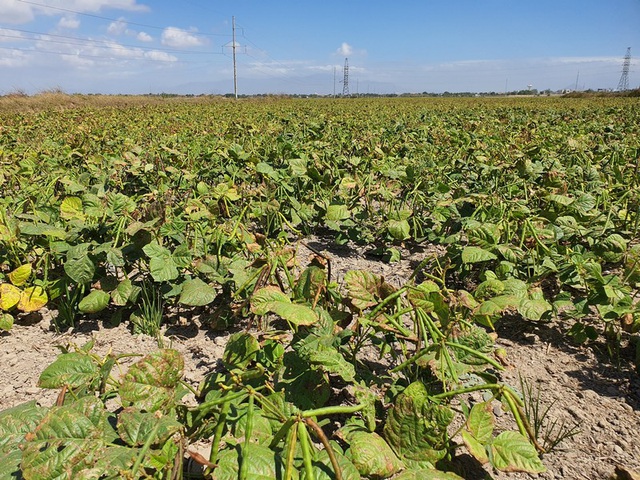 Talking about the transition from growing rice to growing green beans in the dry season, Ms. Chau Thi Phuong Tam – Chairwoman of the Farmers Association of Phuoc Nam Commune – said: "Over the past 2 years, the commune has had to say that it has not been productive. No matter what, their lives also face many difficulties. Therefore, when the commune mobilized people to convert from rice to green beans to increase their income, they responded very well."
According to Ms. Tam, the conversion of crops from rice land to green beans is a situational solution to help farmers here overcome the drought season. Currently, the market price of green beans is quite stable, ranging from 20,000 to 25,000 VND/kg. At this price, growing green beans not only helps people here stabilize their lives, but also gives many households an opportunity to rise out of poverty.
Hai Binh