Match consumption has dropped sharply in recent years, prompting the management of Thong Nhat matches to decide to focus only on lighters.
Matchboxes with white pigeons on the blue sky are familiar images to many Vietnamese people. However, the Extraordinary General Meeting of Shareholders of Thong Nhat Matches Joint Stock Company has just approved the decision to stop producing matches from 2020. At the same time, the company also canceled trading on UPCoM and withdrew DTN shares from the market. stock market.
At the age of 63, Thong Nhat Matches does not escape a difficult situation like many other traditional brands. The challenge arises when matchboxes are gradually replaced by more convenient and modern products, such as lighters.
The management of Thong Nhat Matches said that compared with nearly a decade ago with the consumption of more than 180 million matches, the output of boxed matches of Thong Nhat matches in 2018 was less than 100 million bags, down more than 45%. "The output of matches continues to decline sharply and will decline even faster than in 2018," the 2019 business plan report said.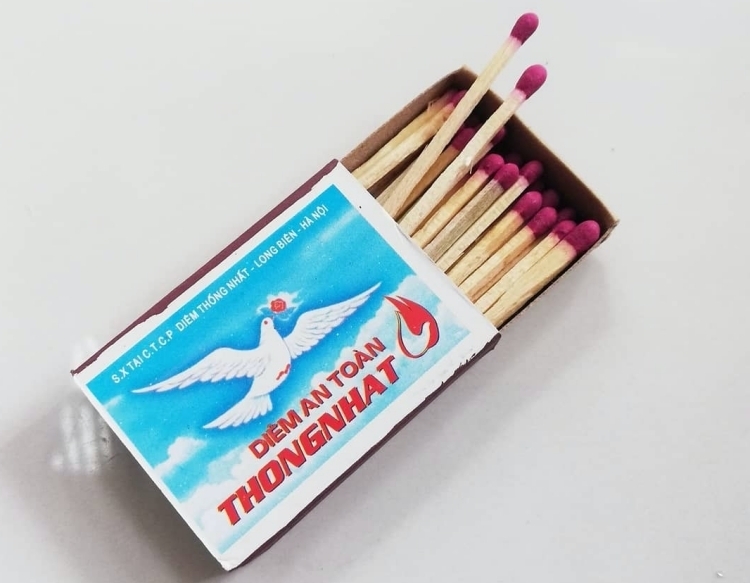 The match product itself, in addition to difficulties from the consumption market, is also influenced by production materials. According to the company's management, the price of raw materials is more stable than last year, but the purchase of wood is very difficult and the supply is increasingly limited and the price is high.
Determining that even though the volume of matches consumed recovered, was still in a long-term downward trend, Thong Nhat matches began to shift to the production of safe lighters, which was the cause of the decline in match consumption. However, the new step also encountered many challenges, when the products of Thong Nhat match were born later and were under great competitive pressure.
Like in 2016, Thong Nhat Matches set a target of selling 85 million lighters, but by the end of the year, only 10 million units were sold, equivalent to 12% of the plan. In 2017, consumption volume only increased by 10%. In 2018, the company expects to sell 18 million products, but by the end of the year, it has only completed more than 80%.
"Lighter products have not been able to develop strongly and massively in quantity due to market limitations and products in the mid-range segment, so it is not easy to compete with similar, low-priced product lines," said Mr. Diem Thong Nhat leader said.
Minh Son
* Source: VnExpress