Acting (acting) is the art of simulating and conveying emotions, feelings and thoughts through performance on stage, television, film and other art fields. Acting requires actors to be able to simulate and convey emotions and situations well to create vividness and impression on the audience. To do that, they need to research characters, dialogue, emotions to bring realism to their roles.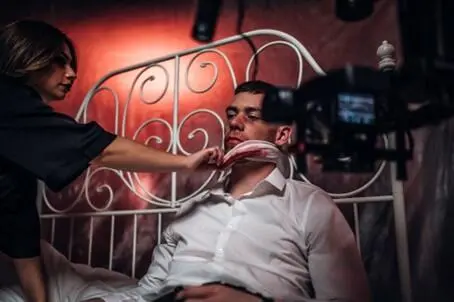 Common problems when acting
Character Exploration: An important part of acting is getting to know and explore the character to bring life and realism to the role. However, this can require a lot of time and effort.

Expression of emotions: Actors must be able to perform and convey emotions and situations as required by the character and the setting.

Use lines: Dialogue is an important part of acting and requires an actor to be able to read and speak lines professionally and convincingly.

Show actions and movements: Actors need to be able to perform actions and movements such as walking, fighting, driving, and other activities.

Difficult roles: Sometimes, actors will have to play difficult roles that require them to express difficult emotions and situations such as illness, grief, or complex thoughts.

Rejection: An inevitable part of being an actor is being rejected when interviewing for a role or being dropped from a project. This can affect the psychology and confidence of the actors.

Express Yourself on Stage: Actors must be able to express themselves and direct the audience's attention on stage.




Psychological issues: Part of being an actor is also managing your own psychology, especially in roles that require actors to take on emotional situations.

Training and upskilling: Like any other art field, actors also need to continuously train and improve their skills to maintain their careers.

Schedule management: Many actors must be able to manage their work schedules to ensure that important opportunities and activities are not missed.

Courage and confidence: Actors must have the courage to make decisions and face the challenges of the acting profession, as well as the confidence to present themselves on stage and screen.

Stay healthy and fit: Actors need to keep their health and fitness in top condition to meet the demands of the role.
You may be interested in: The strangest roles on the Vietnamese screen: "Waiting for a story" to be invited to act in a movie
Some areas in acting include:
Movie: Actors often participate in movies, playing main or supporting roles.

Theatrical: Actors can participate in traditional plays or modern theater shows.

Television: Actors can participate in television programs, including dramas, reality TV shows and entertainment shows.

Advertising: Many actors are employed to promote products or services.

Voice: Actors can also use their voice to perform sound projects such as radio commercials, audio books, etc.

Media: Actors can act as representatives for brands or interact with audiences on social media or interviews.

Behind the scenes: In addition to acting, some actors also participate in film production-related jobs such as directing, producing, scripting...
These fields can span different backgrounds and require different skills and experience from the actor.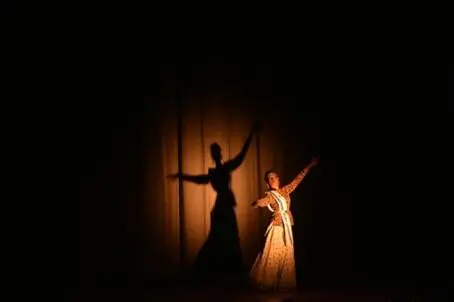 Some artists are considered masters of acting in Vietnam 
People's Artist Diamond –

is a theater actress, film actress, composer, screenwriter, leader of the Kim Cuong theater troupe

. She contributed a lot in her artistic path.
Meritorious Artist Thanh Loc –

a familiar veteran artist and the childhood of many children. He has been active for more than 30 years as an actor. Transform many impressive roles on stage, television and film.

Meritorious Artist Huu Chau – a veteran artist on screen and stage, many years involved in acting activities and has many famous roles in traditional and modern plays.

People's Artist Kim Xuan – Talented and colorful actress, performing transformative roles and touching the audience on stage

. Kim Xuan has made great contributions to the art of acting, especially on stage

People's Artist Lan Huong – LO

is a veteran on-screen artist, one of the special artists in the history of acting in Vietnam, has made many contributions to Vietnamese theater and cinema.

Meritorious Artist Tu Long –

Meritorious Artist Tu Long is a famous Vietnamese artist, loved and appreciated in the comedy industry. He is known for many famous comedy shows and is loved by many audiences.
Ending
Acting is not an easy thing, to be able to bring emotions to the audience is difficult, but to remember yourself is even harder. A job that requires patience and diligent practice, not only the emotional side but facial control is also an element of acting.
Other articles: