Cinematography is an integral part of every business's marketing strategy. Because, video advertising is a great way to grab the attention of your customers and introduce your products to a potential audience. However, filming commercials also requires thorough and professional preparation to create a high-quality video product.
I. Introduction
Advertising is an integral part of any business' marketing strategy. And video advertising is one of the effective means to introduce your products to potential customers. Filming a commercial is an important step in creating a high-quality video product to showcase your product to customers. So, let's find out the factors to keep in mind when filming commercials.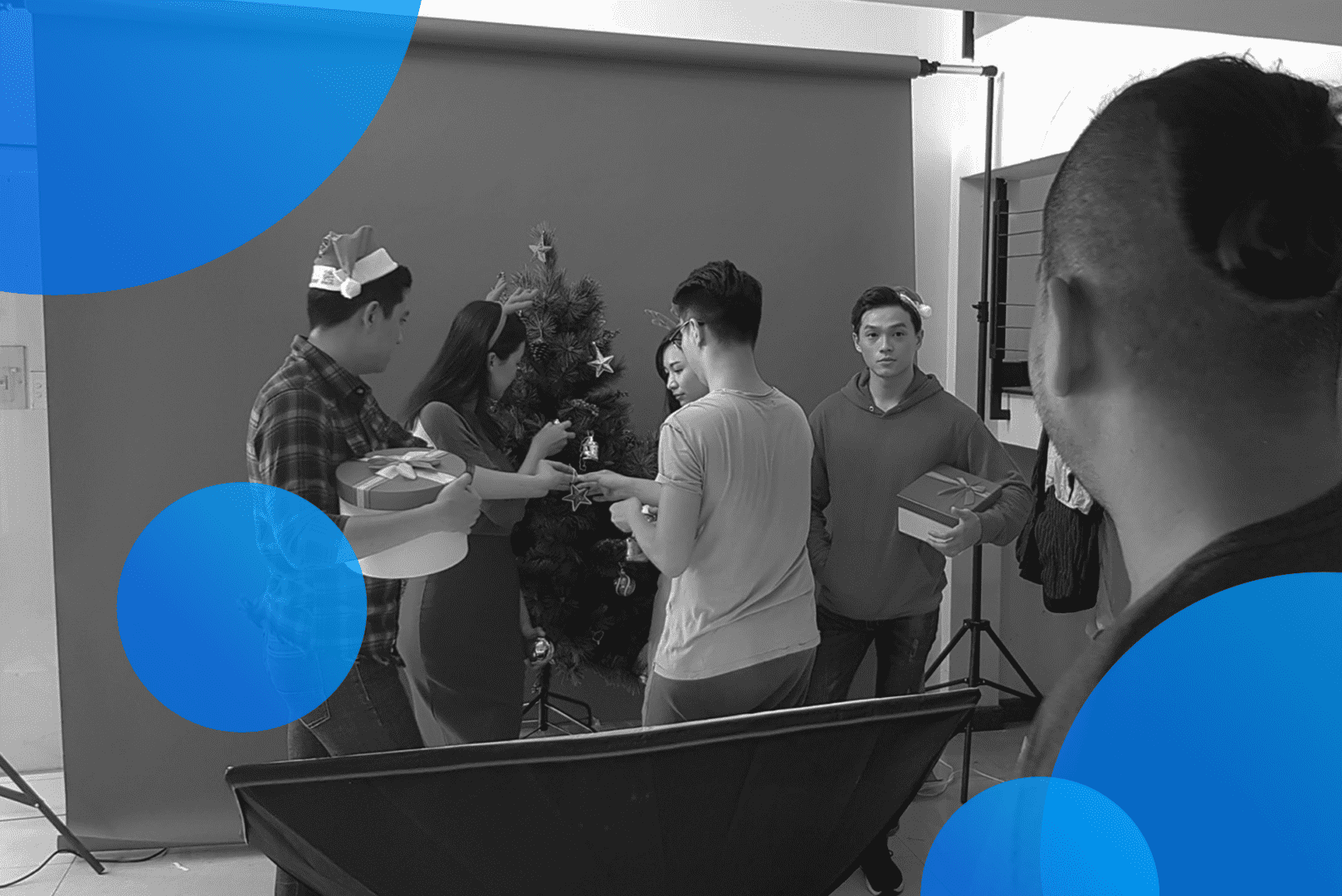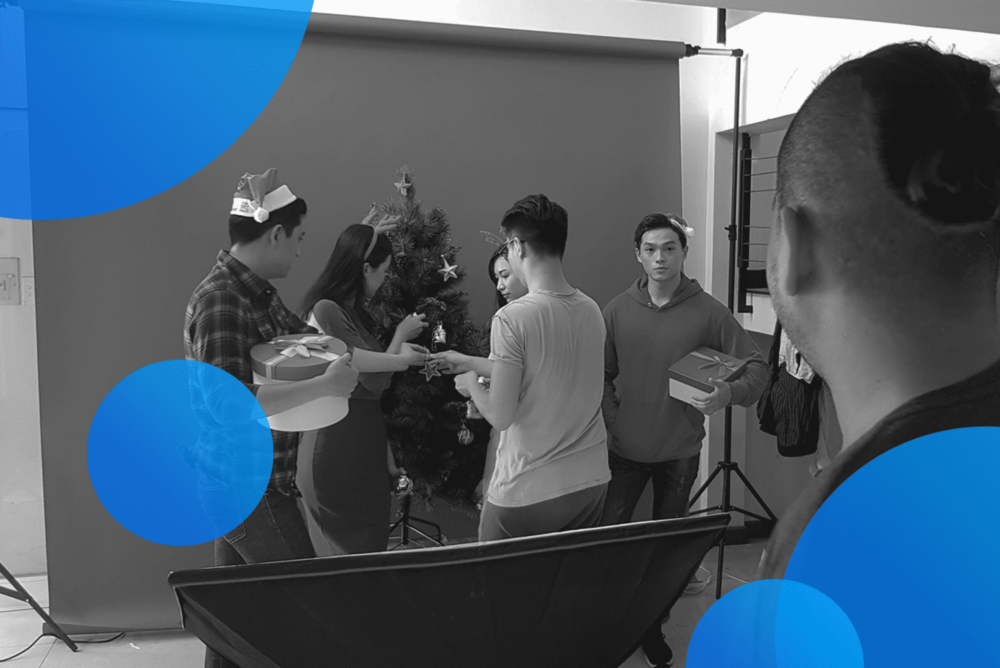 II. Factors to keep in mind when filming commercials
Thorough preparation before shooting Thorough preparation before shooting is an important factor in creating high-quality promotional video products. Choosing the location, lighting, sound, costumes, filming props and other necessary items will help the filming process go more smoothly.
Scenario and scripting Write and plan the right script to make filming go more smoothly. Scripts also help you figure out what angles are needed to create a high-quality ad.
Use professional filming media
III. Advertising film techniques
Popular shooting angle
Close-up angle: This angle is often used to introduce product details.
Front angle: This angle makes the product look clearer and easier to see.
Rotating angle: This angle makes your product look more unique.
Top-down rotation: This angle allows customers to see your entire product.
Find out more:https://www.huongnghiepaau.com/cac-goc-quay-co-ban
Important factors when filming
Lighting: Lighting is an important factor to create high-quality advertising products. Use natural light or use lamps to illuminate your products.
Sound: Sound is also an important factor when filming. It is recommended to use a microphone to record and choose the right background music for your production.
Filming accessories: Filming accessories such as tripod, stabilizer, camera stabilizer, etc. make the filming process go smoothly and produce high-quality products.
IV. How to create high-quality advertising products
Know your target audience: Before filming a commercial, you need to know who your audience is and what they need. Understanding your audience will help you create a suitable advertising product and attract customers' attention.
Create emotions for customers: Your promotional products need to create emotions for customers. For example, your product can make customers feel happy, relaxed or even emotional.
Use unique elements to make a difference: Use unique elements such as colors, sounds, and styles to create advertising products that are different and attract customers' attention.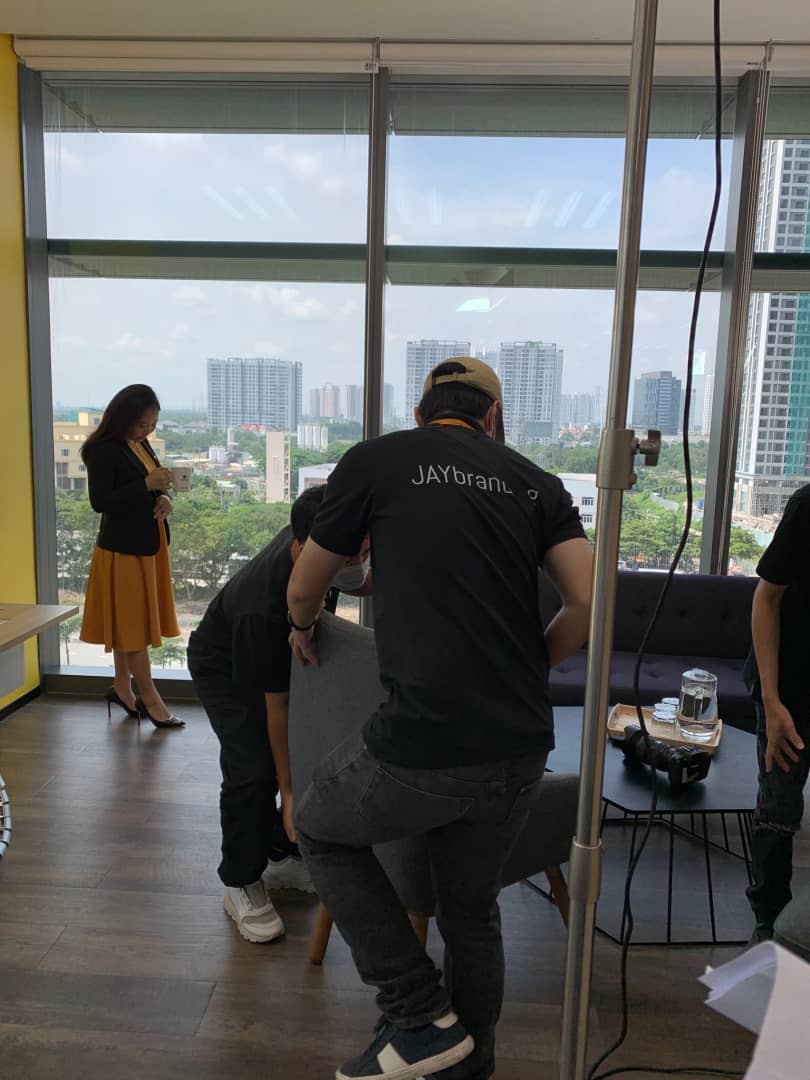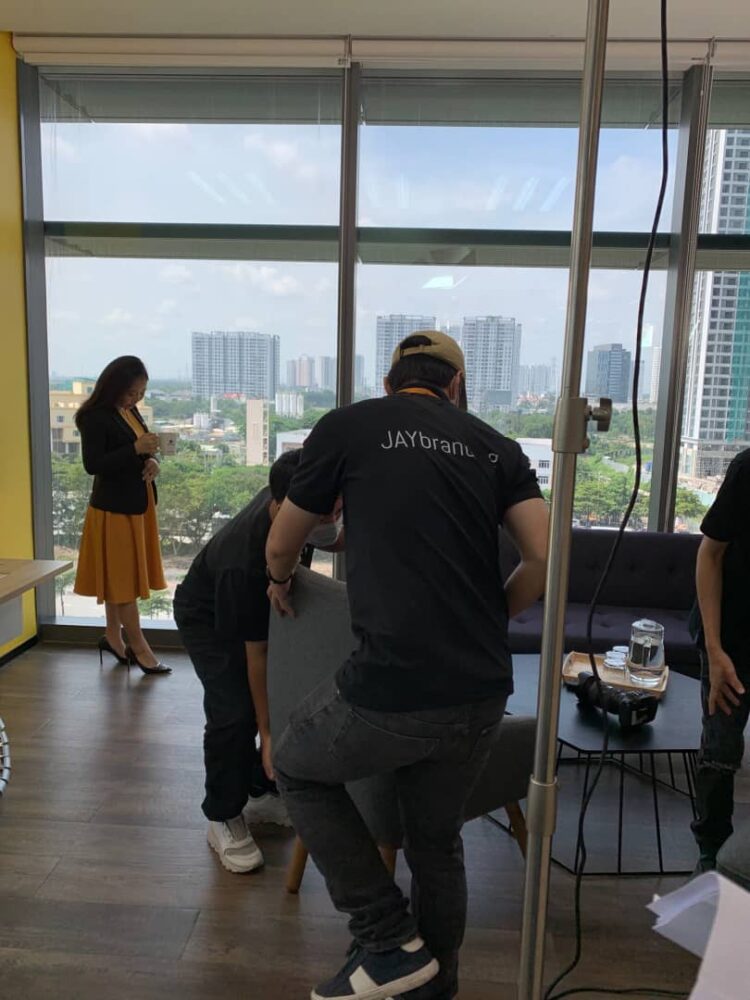 V. Benefits of filming commercials:
Introduce products and services effectively: Using advertising video helps businesses introduce their products and services visually and attract target customers quickly.
Make an impression with customers: Filming commercials helps create a deep impression on customers, helping them remember the products and services of the business and tend to choose the products of that business.
Increase customer reach: Promotional videos have the ability to be shared on many different social media platforms, helping to increase the ability to reach customers quickly and widely.
BECAUSE. Things to keep in mind when filming commercials:
Choose a professional team: To ensure the quality of advertising products, businesses should choose a team of professional and experienced videographers to create quality products.
Use professional equipment: The use of professional filming equipment helps to create high-quality products, ensuring authenticity and attracting the attention of customers.
Choose the right style: The style of filming must match the products, services and target customers of the business.
Use appropriate language and images: Language and images in advertising need to match the goals of the product, service, and audience.
VII. Conclude
Thus, filming is an effective and widely used advertising tool in the current advertising market. With the information and techniques mentioned above, you can confidently execute a high-quality promotional product and capture the attention of your customers.
JAYbranding is a famous advertising agency in Vietnam with more than 10 years of experience with a team of skilled personnel and application of modern technologies. We will create quality promotional videos to help businesses easily reach their customers. With JAYbranding, customers can be assured of product quality and the effectiveness of advertising campaigns.
Please contact JAYbranding to shoot the most effective and quality promotional videos.
Advertising film company – TVC film production service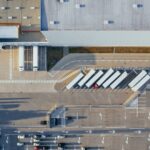 Mison Trans . Corporate Video Recording Sample Scenario
MISON TRANS BUSINESS VIDEO SCRIPTURE VIDEO Criteria of Mison Trans – Creative, not stereotypical – Both Vietnamese & English Sub videos – Promotion: + Internal cohesion + Passionate service provision No. TIME (SEC) Content 1 Intro Company Logo […]