If the music night "Thanh Xuan's Greatest Hits" is an event that brings young people back to their youth, for Grab, it is a smart move to show the power of its super app ecosystem.
It is rare for an application in Vietnam to have a multi-service ecosystem that meets daily life as comprehensive as the Grab application. And the recent music and food event "Thanh Xuan's Greatest Hits" has demonstrated the smart steps of this brand in gradually expanding the ecosystem and taking advantage of its available services.
From the trump cards
Sheet Fortune each comment: "The success of super apps in densely populated markets becomes a source of inspiration and financial backing for startups in Southeast Asia. In this region, the super app model is growing faster than anywhere else in the world. In there, Grab is one of the names that shows the ambition to win here most clearly.".
When the market for super apps explodes, it is also a time when the needs of customers for daily essential services become more difficult to satisfy. Not only need to provide diverse services, other users' needs in terms of quality, price incentives, seamless operation, saving time and effort... also need to be "taken care of" by the super application. carefully.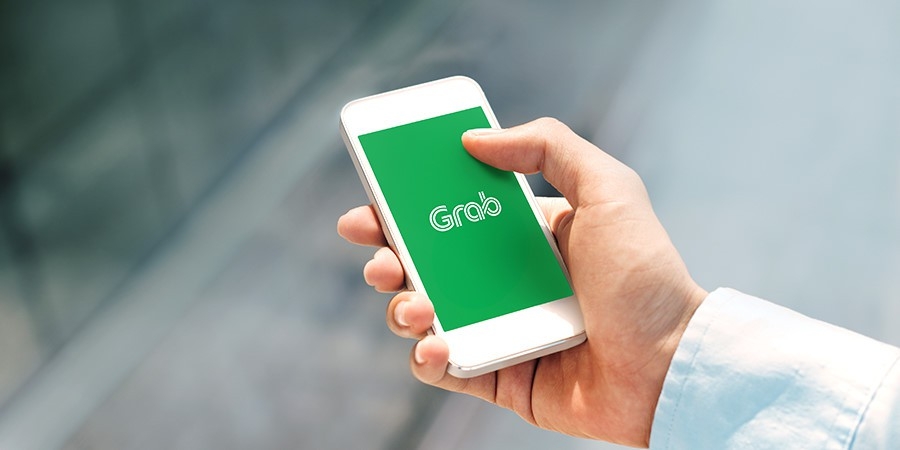 Grab first mentioned its ambition to become a "super app" in mid-2018. At that time, Grab's ecosystem already had the necessary elements to realize its ambition.
Starting from the ride-hailing service, in recent years Grab has "unveiled" a number of transportation services to form a network of driver partners across 43 provinces and cities across Vietnam. Up to now, this brand has two-wheeler booking services such as GrabBike; 4 wheels such as GrabCar, GrabTaxi, JustGrab… This shows that, when you need to go somewhere, users just need to open the Grab app to have a series of options that suit their time and cost.
This extensive network of driver partners is used by Grab to open more GrabExpress freight forwarding services and GrabFood food delivery services. In 2018, Grab deployed more Moca e-wallets on the Grab app through a strategic cooperation with Moca. Thanks to that, every time you open the Grab app, users can transfer money in their wallets to each other, pay bills, pay at stores, top up mobile phones, etc.
All services take place on one application, Grab. Not to mention, each transaction will earn GrabRewards points, which can then be exchanged for other incentives exclusively for Grab customers.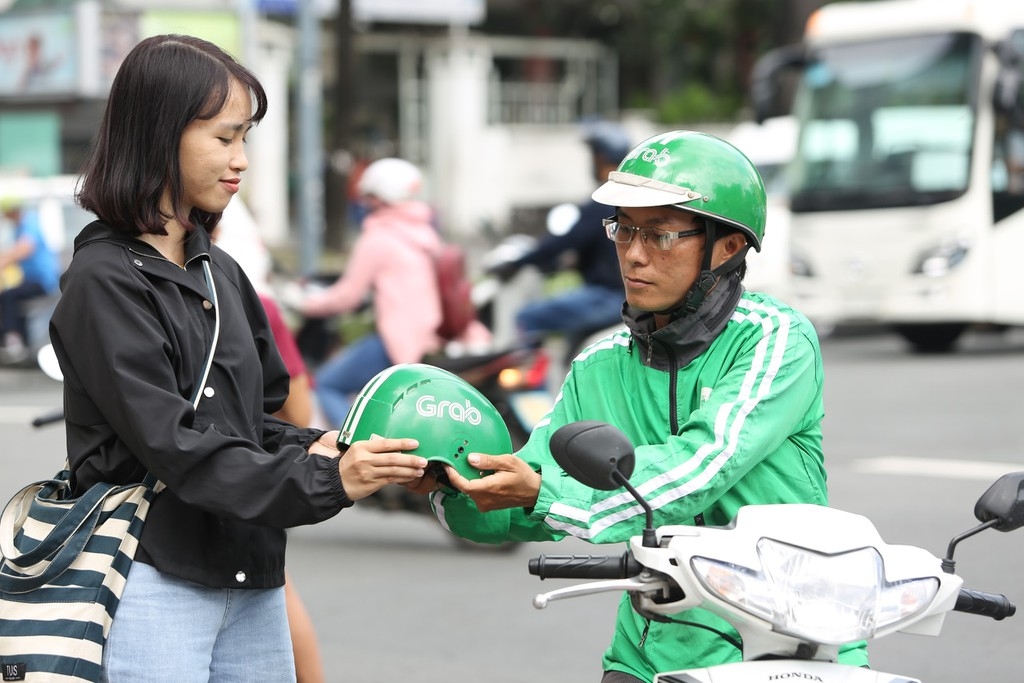 With all of the above, it can be seen that the seamlessness in the experience is thoughtfully calculated by Grab, helping customers to use more and more convenience and incentives. The services complement each other and link to each other, allowing users to operate on a single application to make payments.
Go to a music and food event using the full Grab ecosystem
The way Grab takes care of the user experience was clearly demonstrated at the recent music and food event "Thanh Xuan's Greatest Hits".
Specifically, "Thanh Xuan's Greatest Hits" takes the theme of "Youth" - one of the most popular trends among young people in recent times - as the overall spirit for activities throughout the program. In particular, the concert night with the participation of many legendary names in the Vietnamese music industry such as Pham Quynh Anh, Ung Hoang Phuc, MTV group, Dong Nhi, Bao Thy..., demonstrated Grab's flair when recreating music performances associated with the youth of many 8X and 9X in particular, as well as satisfying the sublime emotions of music lovers in general.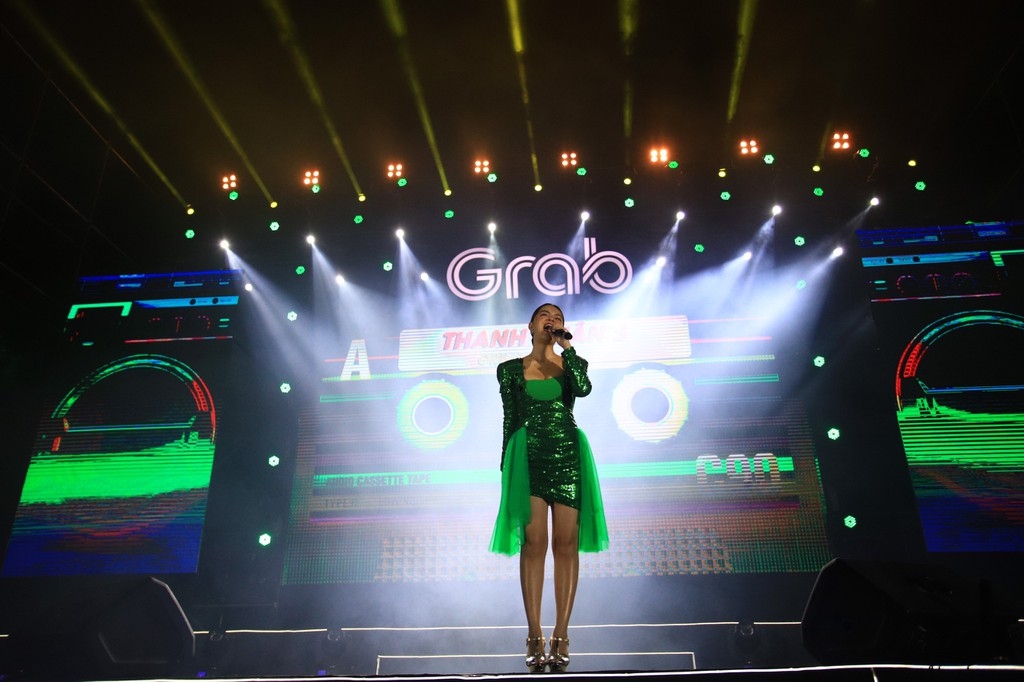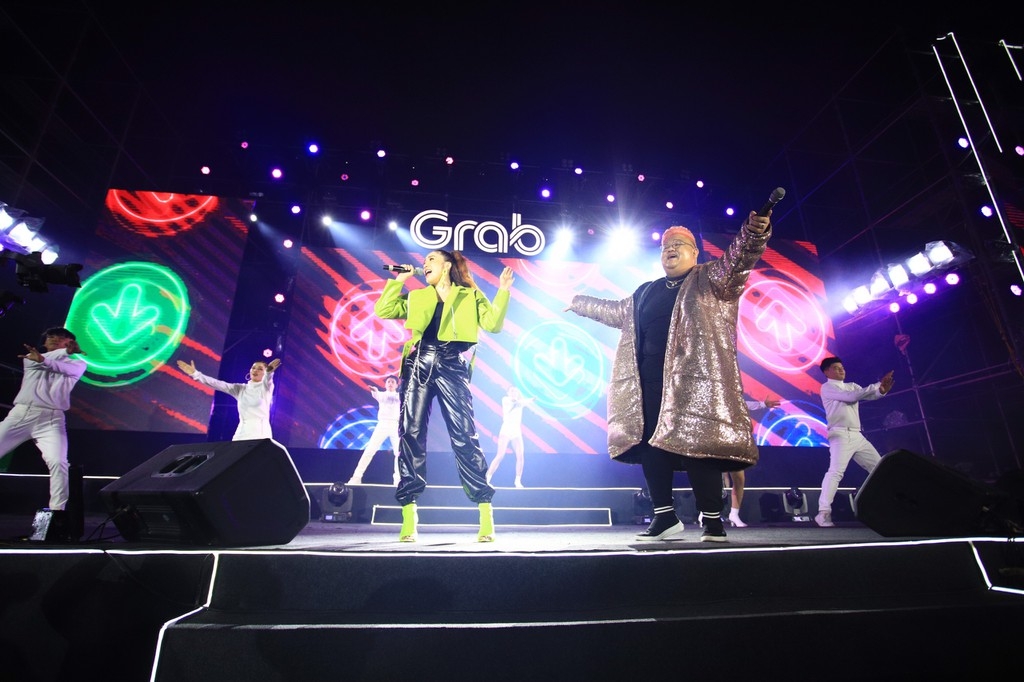 To participate in the program, audiences choose to buy tickets on Grab app and pay via Moca e-wallet on this app. Not only is the "card order" at the gate, along with 2 promotional codes for using Grab's transportation service, the ticket also brings a discount code of 50,000 VND when ordering GrabFood. With all the above incentives, the panorama of an ecosystem that brings convenience to users is encapsulated in just one music-food event.
At the event, participants can enjoy a variety of dishes from their favorite restaurant and restaurant partners on the GrabFood platform, then pay via two methods: Moca e-wallet on Grab app or cash . At the same time, after each transaction, users accumulate points on GrabRewards - one of the smart ways to retain users.
With a promotional code of 50,000 VND when ordering GrabFood with tickets, when you want to enjoy other dishes outside the program, users only need to choose their favorite store, familiar dishes and apply the offer, every customer The rest was taken care of by Grab.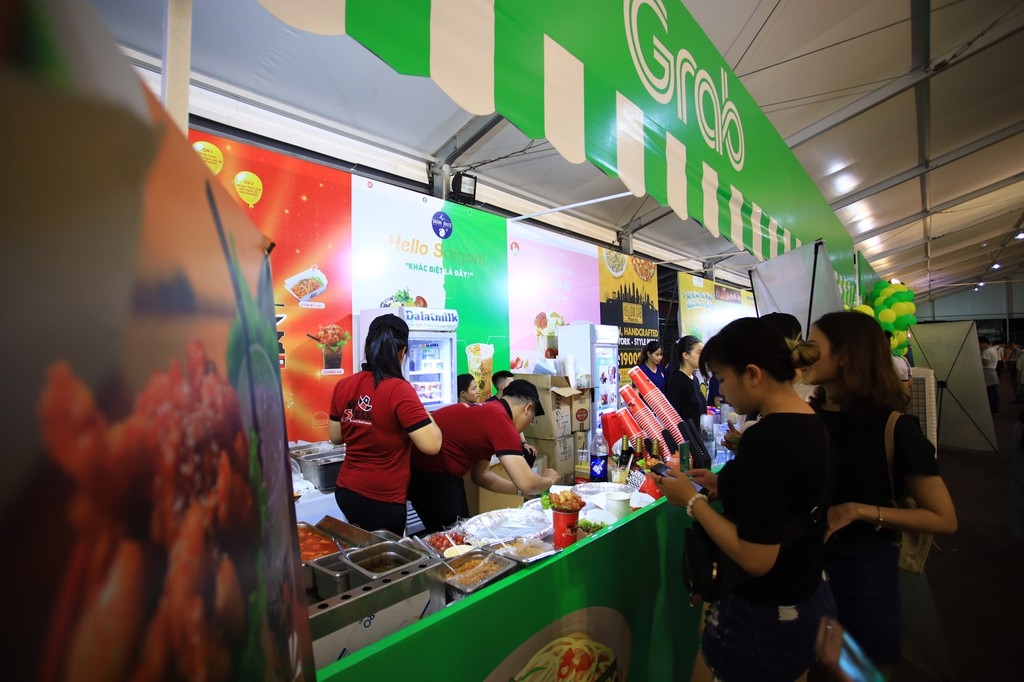 Obviously, owning a diverse ecosystem in terms of quantity and strict in quality is helping Grab dominate in the race of super apps. Besides, in an effort to bring customers exactly what they need, Grab is increasingly asserting its leading position in the role of multi-service super application.
Giang Ngan Nhi
* Source: zing News