According to JLL's observations, there are currently hundreds of millions of USD waiting to be invested in the Vietnamese market in almost all real estate segments. There is a lot of interest in affordable housing in Vietnam from countries such as Japan, Korea, and Singapore, with a significant increase in investment groups from China.
Lots of interest, but not many investors have the ability to meet the initial challenges of growing a business in an emerging market. Besides, the real estate market in Vietnam is still tightly controlled, and projects with good development potential are quite scarce. The ability to access potential project resources is also limited.
Why a cheap house?
Urbanization in the fast-paced world is inevitable, especially in emerging economies. Vietnam's population has grown from 66 million in 1990 to 96 million in 2019, making Vietnam the third most populous country in the region after Indonesia and the Philippines.
Although the fertility rate is only at a low level of 2.09, it is the movement of labor from rural to urban areas that is the driving factor for urban population growth. People in the provinces are attracted to urban areas with the desire to have more job opportunities; better standard of living, improved educational facilities, infrastructure, basic needs…. The World Bank projects that each year the urban population in Vietnam will increase by 2.4% by 2025, reaching the highest rate in Southeast Asia.
Like other developing countries, cities in Vietnam are currently facing an imbalance between available housing supply and meeting actual demand. This is a marked change from ten years ago, when the average household size in urban Vietnam from two to three generations became smaller and smaller. To serve the needs of the people, a developing city is expected to fully meet basic needs, starting with affordable housing.
According to the JLL report, the total supply of completed apartments in Ho Chi Minh City. As of the fourth quarter of 2019, Ho Chi Minh City and Hanoi reached 201,707 apartments and 224,179 apartments in all segments, equivalent to the rate of 17 apartments/1,000 people.
"This rate is relatively low and we should focus on the mass housing market, as this is the segment with real housing demand.", according to Mr. Stephen Wyatt, General Director of JLL Vietnam.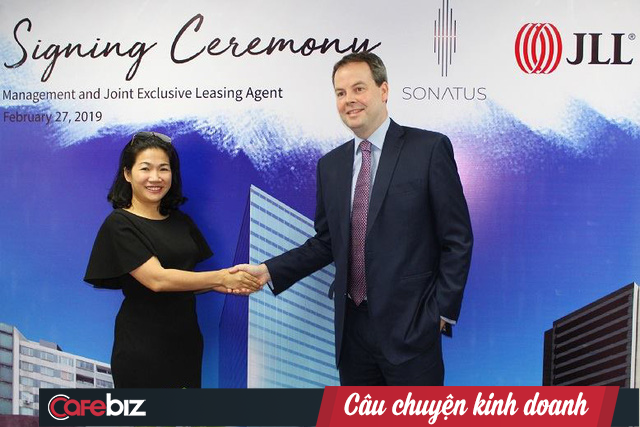 Mr. Stephen Wyatt, General Director of JLL Vietnam
In particular, the supply in the high-end and luxury apartment segments is currently quite high, especially after the projects under construction are completed. Estimated density of high-end apartments per capita in Ho Chi Minh City. Ho Chi Minh City will reach 3 units per 1000 inhabitants, roughly the same level as in Bangkok, Kuala Lumpur and Manila, but still higher than Jakarta.
Each area will have different concepts for affordable housing based on area of use, cost, infrastructure; According to JLL, the main factors of affordable housing in Vietnam include project size, basic amenities and location of the project. In particular, the selling price must be less than $1,200 (equivalent to VND 27,000,000) per square meter.
"The investors that JLL had the opportunity to talk to in Ho Chi Minh City. Ho Chi Minh City said they are having EBITDA profit at 25-30% on high-end and mid-end housing projects. Affordable and mid-end housing projects have a better sales rate due to their low prices. Moreover, the supply in these segments has a slower growth rate than high-end projects, so the competition for customers will be less fierce.," said Mr. Stephen.
Ms. Nguyen Huong - General Director of Dai Phuc Land Joint Stock Company, has the same opinion. According to her, in order to survive in this difficult situation, real estate businesses must be really alert when deciding on the structure of investment capital. Either way, businesses should pay special attention to housing demand – because people increase but land never increases. Every year, people in two big cities, Ho Chi Minh City and Ho Chi Minh City. Ho Chi Minh City and Hanoi need about 4 million - 5 million m2 of residential floor.
"In 2020, in my opinion, the market will have many dark and bright colors, so subjects participating in the real estate industry must be more careful. Enterprises in the real estate industry need to be responsible - take action to have a suitable response to the volatile market, focus on investing in products that catch up with people's needs, build a human resource system that meets the needs of the people. the better", Dai Phuc Land General Director suggested.
Therefore, it is not natural that investors should pay attention to the affordable segment, but because of the great demand from consumers. Most of the projects located in this segment have good and stable sales success rates. Within the next 2 decades, Vietnam will enter the golden population age. The proportion of workers in the service and manufacturing sectors has increased, 25% of the population is in the age group of 10-24, the average age is about 30 years old.
The 'millennial' generation is expected to be the driving class for the affordable housing segment in the coming years, especially in residential areas located near industrial zones with convenient connections to roads. main. This demographic is willing to pay extra to upgrade to the mid-end segment, with better connectivity to the CBD and amenities like schools, hospitals and parks.
While affordable housing development is important to ease the pressure on cities, the design and implementation of these housing solutions across the country requires a lot of support from the government. Some possible solutions can come from the legal side such as setting quotas to ensure that there is always a certain percentage of affordable apartments in each housing project, combined with the relaxation of regulations. planning for investors.
The 'clean' land fund is extremely scarce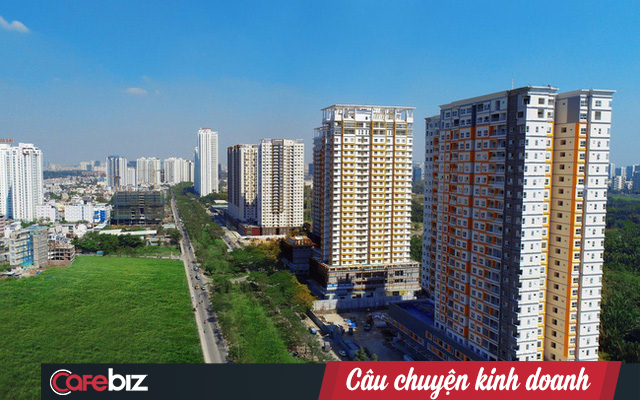 Clean land fund in large urban areas in Vietnam is extremely scarce.
In June 2015, the government removed the 49% ownership limit in many listed companies, a move aimed at increasing investment flows. Foreign investors new to the market should consider establishing strategic joint venture relationships with reputable local partners who have the right to use the real estate fund and can support the projects. foreign investors in the process of completing procedures and business licenses.
However, today's urban areas face many challenges, such as scarcity of available land fund and rising real estate prices, rapid population growth, which makes basic infrastructure services overloaded and inadequate. project access, and environmental degradation. Access to land is still a major obstacle for most investors.
For residential and commercial projects, foreign investors often look for "clean" land areas (land funds have completed procedures for compensation, site clearance, payment of use costs, etc.) land, has land use rights, and a good development plan). However, according to the representative of JLL, such projects are very rare, because the real estate market in Vietnam is still young. Therefore, most foreign investors often seek the support of professional consulting units to enter the market.
To solve that difficult situation, many foreign investors have chosen the form of M&A in 2019 to have a clean land fund for real estate development. Perhaps, the trend of 2020 will be no different.
In early 2019, Nam Long announced the acquisition of 70% shares of Portsville Pte. Ltd. (belonging to Keppel Corporation Limited of Singapore) in Waterfont Dong Nai City Company Limited.
Also in January 2019, Lotte E&C - through its Vietnamese subsidiary Lotte Land, signed an investment cooperation contract with Hung Loc Phat Real Estate Investment Joint Stock Company in a project in District 7 - Ho Chi Minh City. HCM. After that, Lotte Land also entered into a joint venture with FLC to develop a 6.4-hectare project in Dai Mo - Hanoi. In November 2019, Lotte E&C announced that it would cooperate with TTC Land to develop real estate projects. Lotte E&C is expected to invest about 100 million USD in projects, in the immediate future, 22 million USD will be poured into TTC Land in early 2020.
At the beginning of July 2019, Keppel Land Group, through its member company Monestine Pte. Ltd., has signed an agreement with Phu Long Real Estate Joint Stock Company to buy 60% shares in three land lots with a total area of 6.2 hectares in Nha Be district - HCMC.
Next is the investment fund group to buy 10% capital of Son Kim Land, equivalent to 121 million USD, about 2,783 billion VND. Finally, BRG Group also bought 100% of capital from the company that owns the InterContinental Hanoi Westlake hotel, with the deal value of about 53 million USD (about 1,220 billion VND).
According to Young Intellectuals