First of all, the failure of an F&B start-up does not mean closing down, but failure in the business sense when it cannot pay the owners or directors what the capital and time. They will bring when combining bank interest and employment for businesses.
So what is the reason for that loss and "starvation"?
– The top reason why a beverage and coffee shop startup does not achieve economic stability is that they are too easy to cheat!
Someone who started out with no knowledge of how to price products, or how to generate a competitive income after long hours of work, or a background in investing, does not. surprised when they fail.
Even good cafe managers will struggle to make a reasonable income for themselves.
In fact, as the market gyrations replace languid losers with newcomers, only the survivors bitterly understand that opening a coffee shop or a restaurant is never a sustainable investment. solid and worthwhile.
Of course, you can beat one and the other to cover your losses and boost your business. But in the long run, no stable business can survive in such a patchwork fashion.
Temporarily not talking about the general problems related to price instability from input materials, there is no lack of subjective reasons from the starters that cause their coffee/drink shops to fall into losses. lose.
- Failure to comply with discipline
There are countless food-related issues that you take on when you're in. Many people are just lazy because they ignore the legal and operational disciplines, and then spend money and time to improve customer experience as well as marketing. From the very beginning, a lack of discipline can cause a restaurant to collapse and never get back to the way it was before.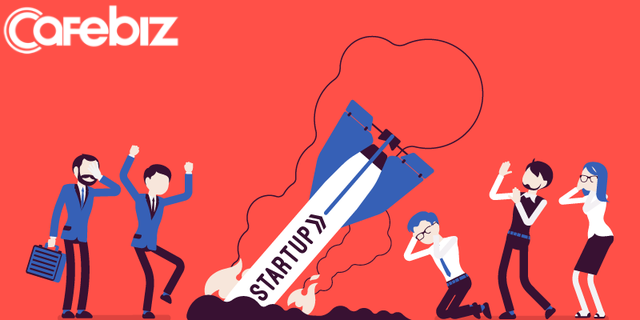 – Spending too much on set-up
The same is true when you invest more in a first-class kitchen or bar than in customer experience in the dining area. Be careful with the chef, bartender or restaurant manager you hire if he or she thinks the culinary arts are more important than reliable, fast, and friendly service.
- Unprofessional payment service
With a relatively low average cost per order, cafes will need to serve thousands of transactions per day to stay afloat. If the dispensing area is not properly designed, the order taking and payment system will not be able and efficient and food production will cause many people to move. From there, the limited service space will probably limit the ability to have sustainability, not to mention the huge salaries paid to redundant employees who may suffer losses due to poor design.
– Limited menu
Coffee is a popular beverage, but it has a huge gross profit margin. Stores with a 1 or 2 drink-only strategy can stay busy all day, but still not generate enough cash totals to cover expenses. A store needs to have a diverse and reasonable menu strategy from the beginning if they want to get enough sales to stay stable.
– Likes to take shortcuts
Many beverage and coffee shop startups entering the game are obsessed with the quick compactness that one often sees in chains that have operated on a regular basis and have had a long construction period. Many 'newbies' rush to immediately reduce the number of products on display or try to keep a variety of foods longer than necessary. The problem here is, you will never be able to settle down in your job if the shelves, tables and chairs seem lacking and you intend to serve customers with stale food!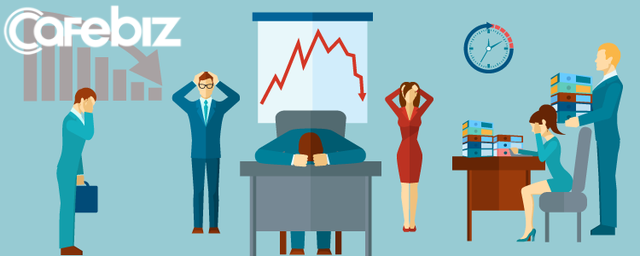 – Too focused on profit
Similar to the above, when focusing on profits too early, only focusing on how to cut costs, we will try to negotiate prices with suppliers instead of focusing on building relationships with customers. important partners, reputable shipping and will be too stingy in every ration when selling and neglect to win customers with the best products and services. Get customers, not sales because of the fact that you can go bankrupt when you think too much about profits, when you have not brought value to others but have demanded to pickpocket customers.
– Poor recruitment
Snack shops don't just sell food/drinks… They sell comfort, closeness, good feelings, connections and many other intangible added values that only come from the way that you and your employees treat them only. Restaurants that have staff members who remember the names of their guests, their favorite dishes, and even the conversation from yesterday will succeed, and the rest will fail. Customers will soon forget what you sold, but will never forget how you made them feel.
– No/Not knowing how to take advantage
Many snack food startups offer too many options when their customers are simply hungry and thirsty. Too many options can make management difficult and increase costs, which in turn lead to poor results and subsequently lost sales or lost customers. When creating a menu for your store, it is best to "one job for nine".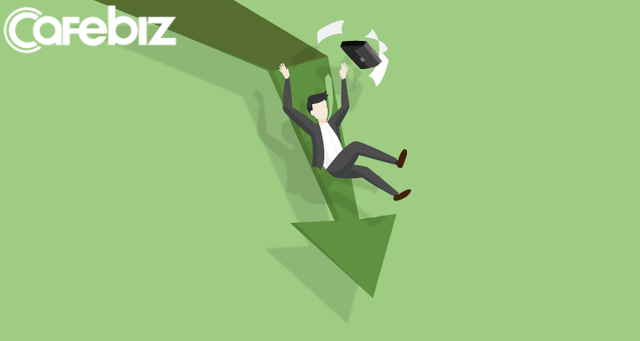 – The location is not suitable
An inappropriate location can be the sole and biggest reason why a store fails. No matter how perfect your store is, if you place it in a corner or no one notices, you will never have a fixed and loyal customer base.
– Wrong pricing strategy
Beverage and coffee shop startups all struggle with industry prices that make it difficult to build a steady job. With just a few more poor pricing strategies, your failure will be obvious. For example, discount your espresso to 'catch customers' while it's one of the least volatile products in terms of price if it's good quality. Also, charge equal prices for products or use cost as the selling price instead of the average market price. Restaurant valuations need to be built on wise subjective margins that only connoisseurs have the experience to build.
Of course, these are not all reasons why a coffee shop startup fails. Share your past failures that haunt you and learn more.