According to information from H&M Vietnam, the next store of this Swedish fashion brand will officially open on November 28, more than a week before the Japanese fashion brand Uniqlo is officially available in the market. this.
The first H&M fashion store in the Central region with a total area of about 1,600 square meters is located at Vincom Plaza Ngo Quyen, Da Nang city.
Thus, after 2 years of entering the Vietnamese market, H&M has a total of 8 stores. In which, 4 stores are in Ho Chi Minh City and 3 in Hanoi, and 1 store is about to open in Da Nang. H&M said it recorded revenue growth that exceeded expectations for each store after opening.
According to H&M, Vietnam is one of the leading developed markets in Southeast Asia. Vietnam is the 68th market worldwide and the 4th market in Southeast Asia for H&M.
In 2017, the opening of the first store by H&M at Vincom Center Dong Khoi, District 1, Ho Chi Minh City created a fever, fashionistas had to wait in long queues to shop.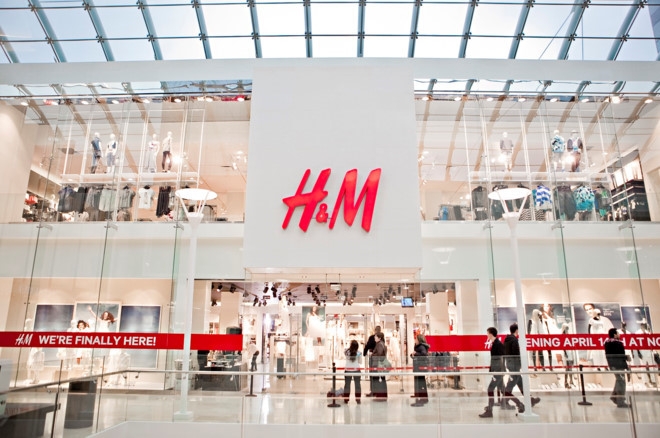 "The expansion in Vietnam demonstrates the important role customers play for H&M, and we aim to build long-term relationships with H&M's loyal and new customers across the world. nationwide. At the same time, we deeply appreciate the warm reception that Vietnamese fans have given H&M since the opening of its first store in Ho Chi Minh City since 2017" said Fredrik Famm, Managing Director. H&M Southeast Asia said.
The famous fast fashion brand from Japan Uniqlo will also officially open its first store in Vietnam soon. This store is located in Parkson Saigon Tourist Plaza, at the corner of Le Thanh Ton and Dong Khoi streets, District 1, Ho Chi Minh City.
The rapid growth of Zara and H&M also partly shows the consumption trend of Vietnamese customers. Right from the first days of opening the first stores of Zara and H&M, lines of people, mostly young people, have lined up to try on clothes and pay.
A survey by Nielsen showed that Vietnamese people ranked third in the world in favor of branded goods, after China and India. While, a study by Statistics Portal - a German market research company forecasts, the annual growth rate of Vietnamese fashion in the period 2017 - 2022 is 22.5%. Thanks to this growth, the market could reach a revenue of nearly 1 billion USD by 2022.
Xuan Thinh
* Source: Investment bridge