SMARTIES X was organized globally in 2019 by the Mobile Marketing Association (MMA) to highlight the pioneering transformation and future of the advertising industry with a focus on mobile, led by leading minds. in the age of technology.
And OMO with the campaign "Leave the screen, experience life" has excellently entered Vietnam into the international arena with the Bronze award for the category "Social impact" at SMARTIES X 2019. Here This is not an easy category when only 2 global campaigns were honored this year. As Mr. Mai Ngoc Nhan, brand leader of OMO Matic shared: "In order to compete in this category, brands must not only have creative ways and innovative thinking, but also need to demonstrate effectiveness and change impact. really to the community". So how does OMO win this difficult category?
"Purpose-Driven Marketing" & "Afraid to get dirty" monument of the past
"Purpose-Driven Marketing" (roughly translated: Marketing for meaningful purposes) is no stranger to leading brands. In a world full of products that provide almost the same use value, and consumers who are also gradually "boring" with repetitive rational/emotional benefit messages, Market-Leaders must find way out. By taking the brand out of the pure product stories, to attach to the big issues, the concerns of the whole community, where the values that the brand is promoting have a connection. with its customers. According to a survey from consulting firm Accenture of over 30,000 people across 35 countries, nearly two-thirds want the brand to "Take a stand" on universal issues of society.(1).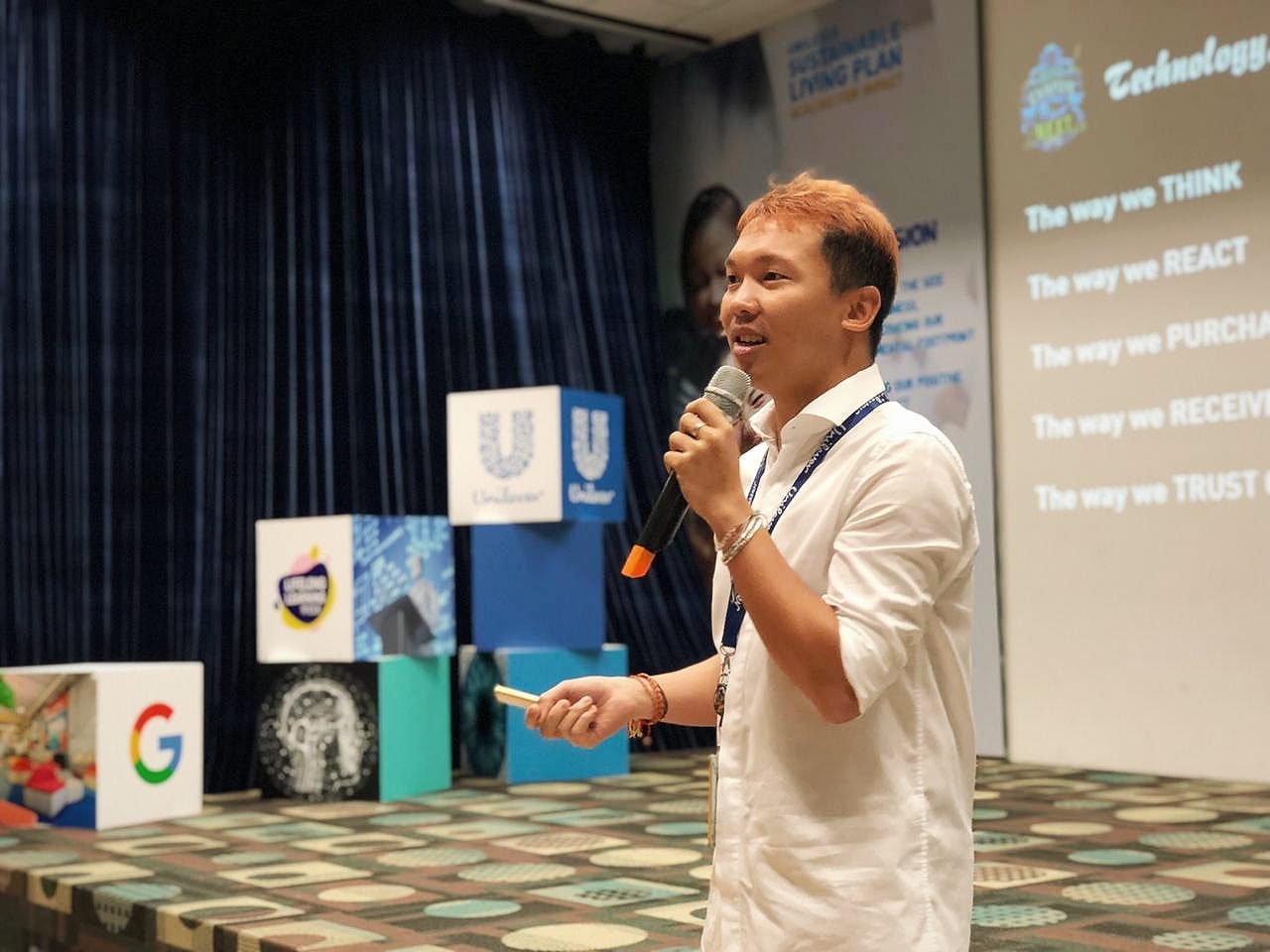 And talking about "Purpose-Driven Marketing" in Vietnam, it is impossible not to talk about the "monument" of OMO. For a long time, the message "Don't be afraid to get dirty" that goes beyond ordinary laundry to encourage carefree children to "learn good things" has conquered the minds of millions of Vietnamese families. And by 2019, still orienting but not sleeping on the old victory, OMO needs to "upgrade" the new story.
"A story that goes beyond the dirt, a painful issue of society in which, I see the value & role of a leading brand like OMO need to be really brave to "take a stand" to solve with the community" – Mr. Mai Ngoc Nhan affirmed.
OMO in 2019: the story of creating "Social Impact"
Stemming from the problem that can be considered as the reverse of the digital age - "the bow generation" - a short term for the excessive abuse of digital devices. And when summer comes, OMO realizes that children are the most disadvantaged when parents or children themselves are glued to the screens, forgetting about the exciting life experiences out there. A summer of colorful childhood is being "stolen" by digital screens. And OMO is determined to "bring back the real summer" by encouraging everyone to "Leave the screen, experience life".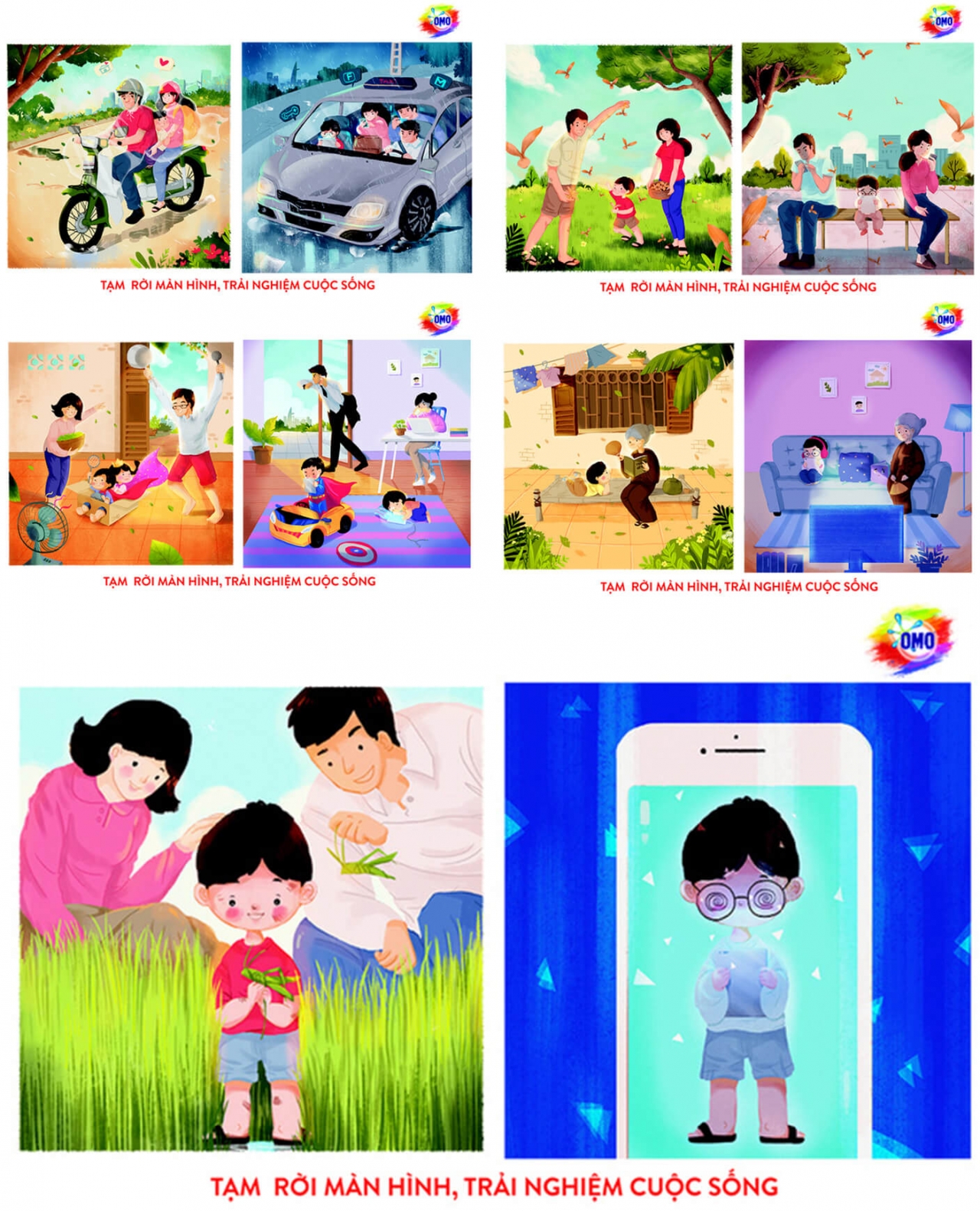 However, the inherent challenge of "Purpose-Driven" is that when an issue is universal in society, it is no longer new. Then the brand must apply the most creative and innovative ways to "awaken" the community and create "Social Impact". And OMO chose to create surprises, as Mai Ngoc Nhan recalls the moment of OMO's strategic decision: "It was a bit of a contradiction at first glance and also a real challenge for our team, because we choose to encourage people to take a break from the screen, from the very screen they're watching."
Unleash the influence of Mobile Marketing on Omni-Channel (multi-channel)
On the digital media channel, understanding the behavior of Vietnamese online users who often spend a lot of time watching videos (up to more than 4 hours a day, Kanta Millward Brown 2017), OMO chooses YouTube to call for a break from the screen. With the 6-second Bumper Ads super short video format, which is extremely suitable to convey messages to mobile users, OMO has cleverly chosen 5 situations where people often sit alone "glued" to the screen (including watching movies, watching movies, etc.) play games, chat, watch football, watch lifestyle clips) and put the opposite image right after when the whole family has fun in the spacious natural space.
02 consecutive high-contrast images with correct contextual relevance really capture the viewer's mind. These Bumper Ads also lead to the website https://muahethatomo.com, where people will actually put down their screens to redeem tickets to beneficial extracurricular courses for the family.
With Social Media focusing on Facebook & Mobile with the need to experience a variety of content, OMO and Biz-Eyes have collaborated with many educational institutions, individuals, influencers as well as Fanpage pages. community to convey messages in different ways. It can be "orthodox" like the video of the principal giving a speech about a real summer for children, it may be the thoughts of writer Nguyen Nhat Anh's stolen summer, or just a drawing of her. Students of the School of Fine Arts… All are gentle but powerful messages from many perspectives to spread on social networks & create change.
More specifically with the OOH channel, OMO has proven that with the delicate & sensitive "Purpose-Driven" method, the effect is not only achieved offline but also spreads the opposite influence on mobile & social. From past and present summer concept posters, depicting common everyday situations, a random photo taken by a passerby with a mobile phone has caused a "viral" wave on Facebook. . A photo in the right way of "saying less, understanding more", is the type of Digital-First Content that social media users often share when they surf the newsfeed on mobile, contributing to creating a strong resonance wave from Offline up. to Online. This is also an achievement that Mr. Mai Ngoc Nhan is very proud of: "People often think that Offline - Online activities are independent of each other, but if we know how to combine them, we will have a strong ripple effect. from both the real world and the digital world".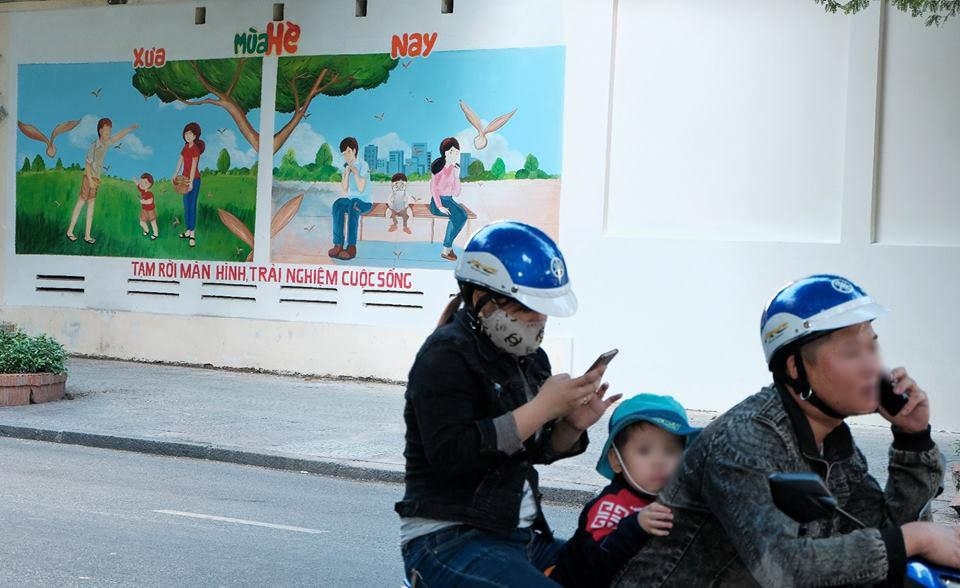 In addition to On-Ground activities, OMO also actively cooperates with many partners such as Tipsy Art, Global Art, Van An amusement center, Tomato extracurricular school, Konnit Adventure experience area... to organize a series of events. Summer festivals for children in many provinces and cities across the country. More than 7,000 families joined more than 10,000 children for a "real" summer experience. Tens of thousands of colorful pictures of children and parents having fun and learning, thousands of happy check-in moments are spread as proof of the wide influence that OMO's campaign brings. to society.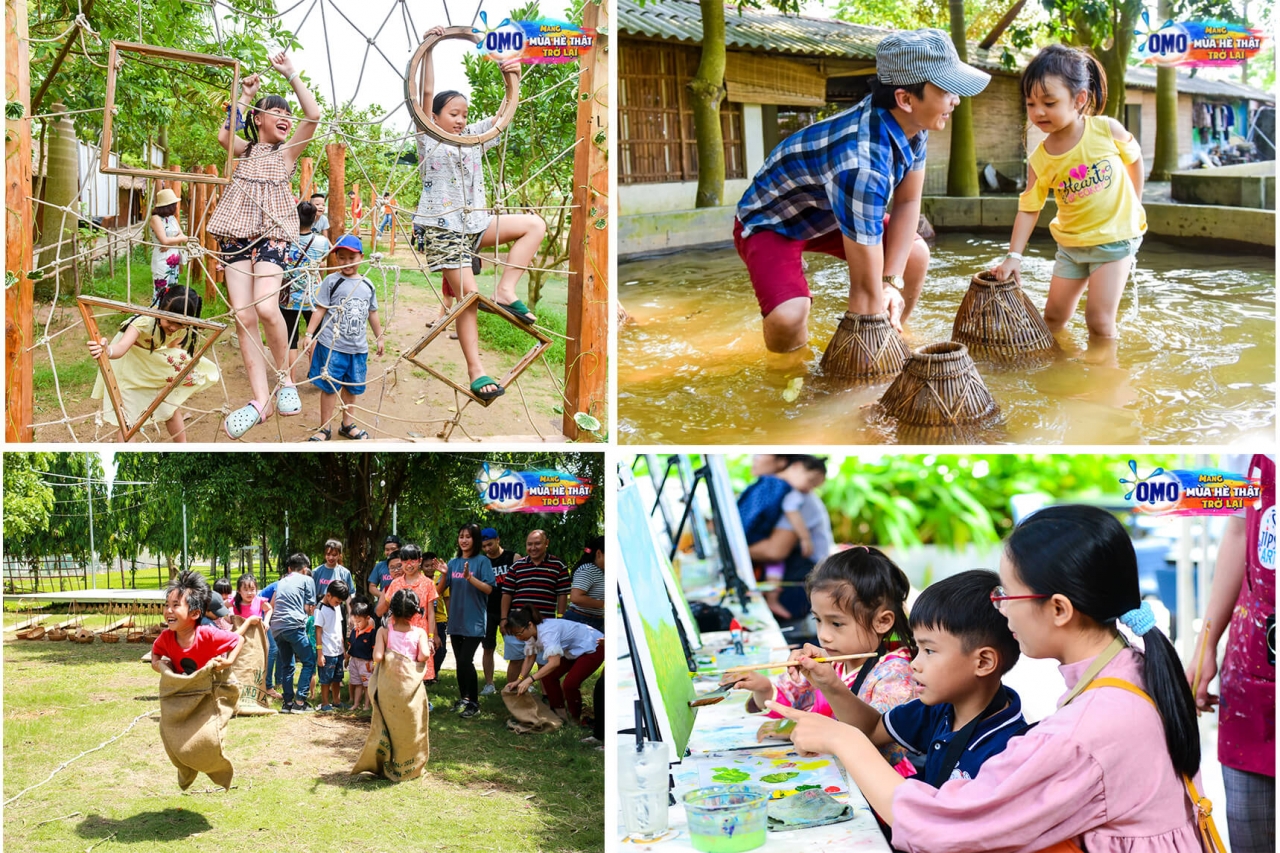 Winning helps capture the hearts of consumers' support
A big risk for the brand when doing "Purpose-Driven" targeting a social issue & "Take a stand" is often getting mixed opinions. OMO chose a bold way to do it, in collaboration with strong resonant multi-channel communication, but it is also impossible not to mention the extremely expensive & delicate word "Temporary" in the message "Leave the screen, experience life" live" has helped OMO "take over 100% hearts" of consumers.
Understanding that in a digital world where screens cannot be completely removed, OMO's word "Temporary" softens the message a lot, as a reminder without causing discomfort or "dogmatic chanting". cliché". And the result was almost no mixed opinions for this campaign, but only the strong support & companionship of the community, a rare wonderful achievement with "purpose-driven marketing". It can be said that with the complete victory, changing the stained image to bring this message of love, OMO has "evolved" to become the sponsoring brand for Family Experience, Life Experience developed from problems. The topic that modern society brings, with a campaign "social impact" could not be more convincing!.
Credits:

Client: OMO
Social Agency: Biz-Eyes
Media Agency: Mindshare
Source: (1) https://adage.com/article/cmo-strategy/three-ways-do-purpose-driven-marketing-right/2163241
* Source: Unilever