In 2018, Vietnam's textile and garment marked an important milestone when the export turnover reached over 36 billion USD, an increase of more than 16% compared to 2017 (in 2015 increased by 12.1%, in 2016 increased by 4,07%, in 2017 increased by 10), 8%). The textile industry is among the top 3 exporting countries in the world, just behind China and India.
In the first six months of 2019, despite economic fluctuations and impacts from the US-China trade war, export turnover was estimated at $7.22 billion, up 12,84% over the same period last year.
However, at the talk "Economic-financial outlook in 2020 and Entrepreneur's perspective", do Hanoi Young Business Association (HANOIBA) At a recent organization, Mr. Tang Van Khanh, Chairman of the Board of Directors of K&G Vietnam Company, who owns the Aristino brand, said: "Vietnam is just lucky, we still create value at least in the value chain of the whole industry."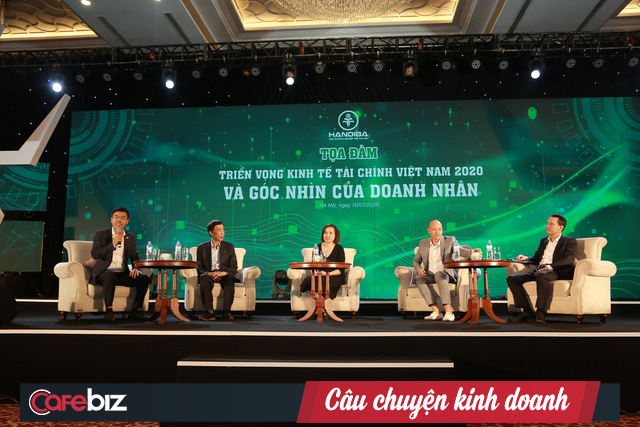 Seminar "Economic-Financial Outlook 2020 and Entrepreneur's Perspective", organized by Hanoi Young Business Association (HANOIBA) recently.
At the same time, while there is still no domestic fashion brand that really stands out and dominates the market, more and more famous names from abroad come in and compete for market share.
"This is a very hot and rapidly changing field. The Vietnamese market is like the only remaining piece of cake, many big players are coming, most recently Uniqlo."Mr. Khanh commented.
To describe the business prospect of 2020, perhaps the word "uncertainty" must be used, due to fluctuations in the economy and even customer behavior. The owner of fashion brand Aristino pointed out three "insatiable" demands of customers that are becoming more and more obvious, including:
Free: Same pay but want more benefits.
Perfect: Your product, the same price, but must be more perfect.
Immediately: when you need.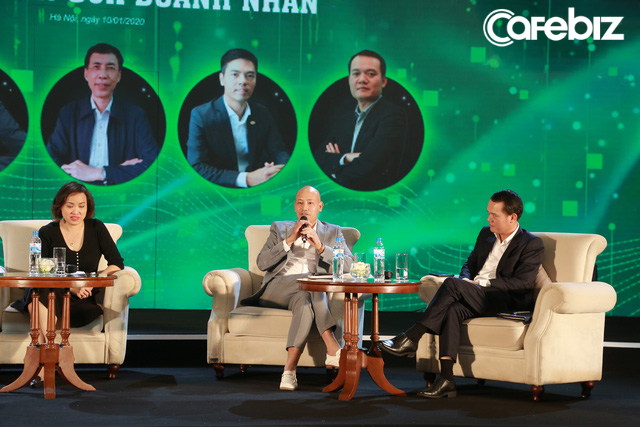 Mr. Tang Van Khanh (middle), owner of fashion brand Aristino.
So what strategy does the business need in the long-term and short-term? "We dare not use the word strategy, can only focus on three efforts next year.
First, understand the customer. A weakness of Vietnamese businesses is that they have not seriously studied the market and do not have a customer database, leading to the situation of not understanding what "God" is wanting and how it is changing.
Second, after understanding, it is necessary to meet, both in terms of product quality and customer experience.
Finally, connect, build brands. Not only bring more benefits and services, but also make a brand, create love in customers. If we only bring material benefits, when someone else brings higher benefits, customers will leave us.
If any business can't do this, even if he was healthy 100 years ago, now he can "go" at any time.", emphasized Mr. Khanh.
According to Young Intellectuals