To the young people who are confused about their majors and uncertain about their future jobs,
At one point, I suddenly became a reluctant adolescent psychophysiology consultant. A few students asked me if now she finds that she is studying in the wrong major, has no interest, and wants to take a gap year to find her passion. Have you asked if you just do what you like and then one day, at the age of 30, you suddenly realize that you have nothing in your hand, what will you be like? 
Actually, now, I'm almost 30 years old and still have nothing in hand because according to many people's definition, "what is in hand" of people is a stable job, a beautiful house and a family. cozy family, that sort of thing. There were days when I lived in the hospital, I found myself a failure: no money, no job, no husband and children, in short, no future. 
And then, I thought to myself, IF I hadn't quit my job in the past, maybe I would have "something in my hands" now. 
When I was in middle school, I thought I would become a writer or a journalist in the future because literature is my reason for living. When I was in high school, I thought I would become a tour guide again because I like to travel around to learn culture and history. In the end, I "crashed my head" into a specialized school for class A, and then followed the economic trend, studying hot banking. After working for a few years, I felt that I was not suitable for the cramped life in the office, so I resigned.
Some of you asked if you had studied for 4 years and worked at an unrelated job for free? There have been many times when I thought that if I had studied in the D-class, according to my hobby, maybe I would have been better now? But no, what I chose in the past was the same as it was then, it couldn't be changed. Even if I had a time machine to go back 10 years, I think I would still choose that.
The job at the bank forced me to interact with many customers, helping me hone my communication skills – which an introvert like me is very poor. This job helps me to increase my ability to withstand pressure and high sense of responsibility. This job helps me earn a decent income to help me take a gap year break for a long time without having to worry too much about finances.
I think I like to be a writer, journalist, content marketer but a free-spirited kid like me probably won't succeed. In middle school, after 1 year of being selected to take the HSG Literature exam, I would like to withdraw from the team because a free-spirited kid like myself doesn't like to write within a framework, to write in a certain way to attract readers. I think I like to be a tour guide, but I don't have the skills to tell the story, and I don't have the fiery spirit to make guests feel happy during the trip.
Everything you think you like to do, is a passion that doesn't mean you will be successful in pursuing it. Because passion to become a CAREER must be accompanied by SPECIAL SKILLS and KNOWLEDGE. So don't confuse passion with profession!
However, you can turn your PASSION into a personal hobby. If I can't be a writer, I create a blog to satisfy my writing passion, what I like to write, no need to follow anyone's framework. Then one day, maybe I can make money from my blog again? If I can't become a tour guide, I'll go to tour for some foreigners. Even though I don't make money, I still find it interesting anyway.
What about career? How to choose a career? You should distinguish between profession and work.
– CAREER is CAREER which means the orientation of your life's work, it is not as clear as the job title, if you know the meaningful purpose you want to give, then you can find your career. me.
– JOB is JOB just the name of the profession at that time. So even if you do dozens of jobs but have nothing to do with it, it's okay, as long as you find a common meaning that you pursue.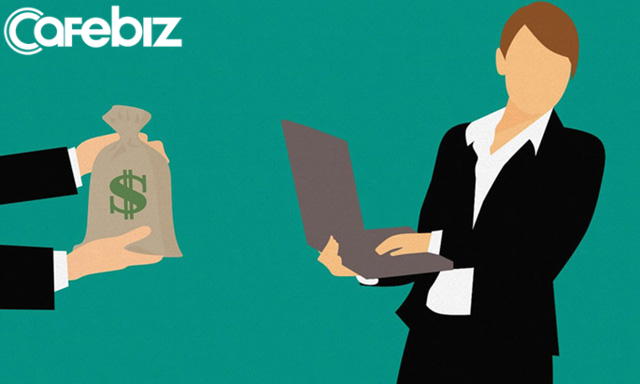 So DO NOT SEARCH FOR WORK, FIND THE MEANING THAT YOU GIVE WHEN YOU DO IT, be it meaning for yourself or for the community. It is a guideline for you to find a career for yourself.
I am still on the road to find the CAREER of my life. Don't be alarmed when you don't choose the right major that you're interested in because school never creates a career that's right for everyone. Career created by yourself. In the past, no one knew about Youtuber, influencer, travel blogger, beauty blogger, career expert, freelancer, reviewer, streamer, trade coin... and make money on Internet platforms: dropshipping, affiliate marketing, T-Shirt Business…
As for finding out what is a career, you have to TRY AND WRONG yourself, no one can find it for you. My current job does not come from passion, but from SKILLS and EXPERIENCE because I have been in the Philippines for a long time, so I have a relatively clear understanding of English schools there, can give advice. Reasonable advice for those who want to go there to learn English. It's called SPECIALITY. 
I have worked as a consultant at a bank for 4 years, so I have a customer care mindset and persuasive communication skills. It's called SKILL. Pick an area where you feel you know better than anyone else and sell your insights. In this world, there will certainly be people willing to spend money to buy your KNOWLEDGE. But first, become THE BEST in your field. Is how?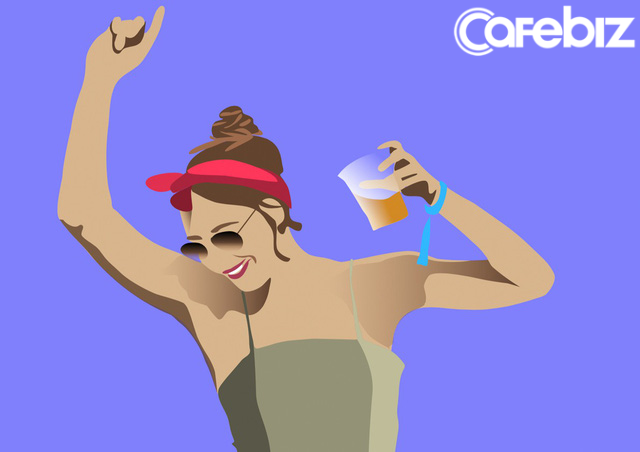 I am quite impressed with Andy – owner of the Youtube channel "5 minutes about IELTS" because once, he said that he has already achieved IELTS 7.0 but you still closed for a few months to study to achieve IELTS 8.5. You are not satisfied with your current score, you want you to be very good in that field because you teach IELTS to people. The result after achieving IELTS 8.5, you get more classes, increase your income, more brands come to you to advertise on your channel. 
You see, be a MASTER, be THE BEST in your field, and you will get more than you thought possible. 
As Hong Kong billionaire Yu Peng Nian once said, "Even if I'm just a toilet cleaner, I still try to be the best cleaner."
Living in the world should not use the word PRICE or regret. What happened is bound to happen. That's something I learned after spending half a year in the hospital as I agonized over what had happened. At that time, I thought if I hadn't quit my job, didn't go abroad, didn't come home at that time, maybe things would have been better. The only thing I can do is ACCEPT and find a way to make it BETTER.
According to Young Intellectuals