Thien Minh Group is in the final step to establish KiteAir and is expected to have its first flight from the middle of next year.
Talking to VnExpress on the sidelines of the second Vietnam Tourism Summit on the morning of December 9, Chairman of Thien Minh - Mr. air KiteAir (KiteAir) is in the process of waiting for the Prime Minister to approve the investment policy. "KiteAir aims to make its first flight in June 2020," Mr. Kien said.
At the end of September, the KiteAir aviation project was supported by the Ministry of Transport and confirmed to be eligible to petition for consideration and approval of the project investment policy. The takeoff in June 2020 was one quarter later than Thien Minh's previous plan (March 2020).
According to Thien Minh's plan, the KiteAir project will be implemented at Chu Lai Airport, Nui Thanh District, Quang Nam Province. This project has a charter capital of 1,000 billion VND, equivalent to 43 million USD, of which 100% is contributed by Thien Minh.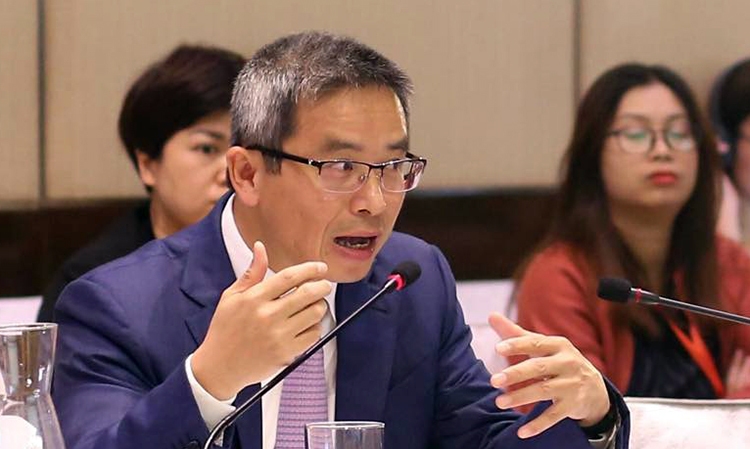 In the first year, KiteAir plans to operate 6 ATR72 or equivalent aircraft. By the fifth year, the airline will increase its fleet to 30 aircraft, including 15 ATR72 and 15 A320/321 or equivalent. However, the Civil Aviation Administration has noted that KiteAir considers the effectiveness of the ATR72 fleet and the size of 60 aircraft by 2025.
But Mr. Kien said, the airline still kept the strategy of the fleet. Regarding the shortage of pilots, he said, the industry air only lack of pilots to fly large aircraft, but small aircraft can still meet.
Like KiteAir, Vinpearl Air and Vietravel have been supported by the Ministry of Transport for their establishment policy and recommended to the Prime Minister for consideration. After being approved by the Prime Minister, to be able to take off, airlines still need to be granted an air transport business license by the Ministry of Transport, and an aircraft operation certificate by the Civil Aviation Administration (AOC).
Currently, Vietnam has 5 airlines including Vietnam Airlines, Jetstar, Vietjet, Vasco and Bamboo Airways.
Mr. Tu
* Source: VnExpress