Need 1.1 million USD to retire
At an educational event, Nguyen Ha Dong - the father of the famous game Flappy Bird, shared: "Once upon a time when I was a student, I calculated I needed 1.1 million dollars to retire. After that, I actually had that number many times, but I haven't retired yet, so I don't know if it's true or not."
In the midst of the golden age of name and money that the game brought, Nguyen Ha Dong suddenly removed Flappy Bird. The world "goes crazy" with the 28-year-old's way of doing things contrary to the majority, and Dong explains this as a decision due to his innate personality. "I was born with no pressure, all pressure was unbearable. So it's best to ... remove".
After returning to the simple life that once made him feel "ruined by the success of Flappy Bird", Nguyen Ha Dong went on to release many other mobile games, but nothing has repeated the success. ever had. This makes many people regret, and also makes them expect that Dong will create something similar within this decade.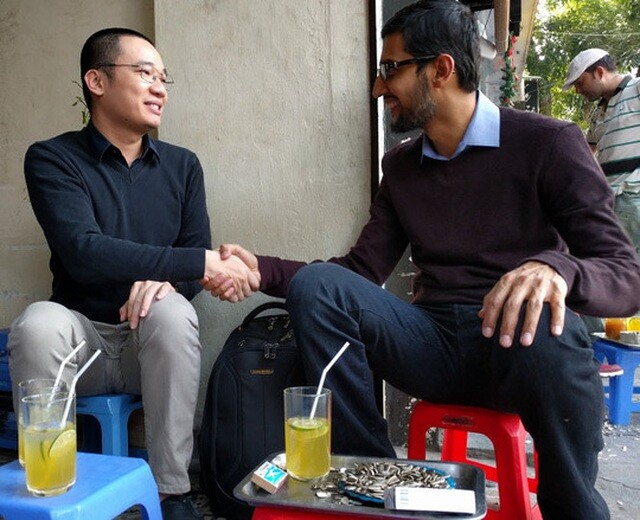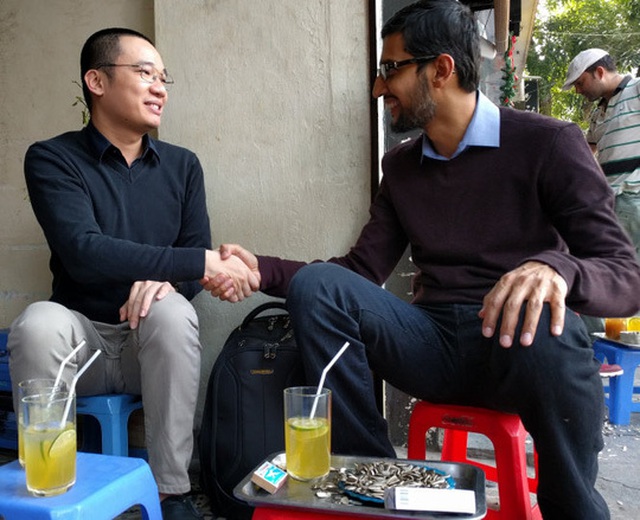 Responding to an associate professor's question, Nguyen Ha Dong frankly said that the probability to create something similar to Flappy Bird is 0.1%. "But I can't say it in advance, it's very difficult to get over it. Thank you for your concern!".
Sharing about startups, Hung Tran, Founder of Got It said, competition in Silicon Valley is very fierce. Investors usually commit an amount to the statup but disburse in stages. "If they meet the set criteria, they will provide more money, otherwise, at that time, both old money and no money will be completely empty," Hung said.
And if bankruptcy, according to Hung, business owners are forced to leave the US in 30 days. Because I don't know what the company will be like, if I can get a new job in 1 month if the company goes bankrupt, Hung's backpack always has $1,000 available, in the worst case there is still money to spend. come back Vietnam…
For Hung, it is not an easy and rosy journey, but a process of learning and trying. Therefore, he told students that they must always look for new opportunities, open their minds, and become a global citizen so that they can work in any environment, with anyone. "Those things will make me create the opportunity to build the company," he emphasized.
The story is not only about money
Talking about the biggest difficulty of a technology startup, GoStream CEO Nghiem Tien Vien affirmed that it is not capital but human resources. "Starting a business in the countryside also has its own difficulties. The biggest problem is human resources. Good personnel are often concentrated in big cities, so it is difficult for us to recruit suitable personnel.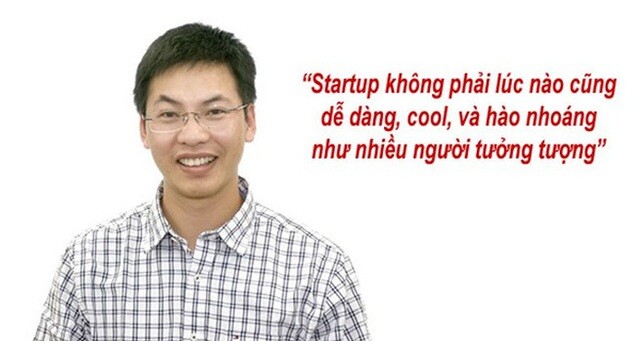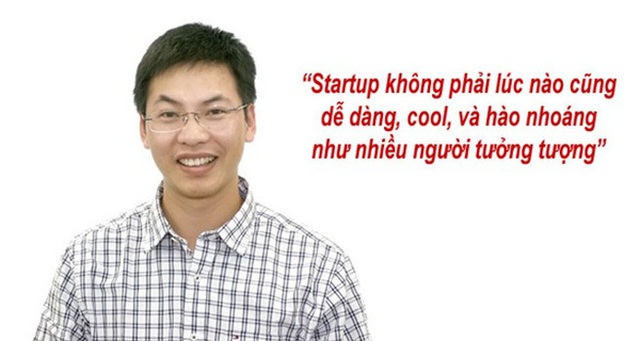 At first, all 3 co-founders did not have a salary, had to find other jobs to earn income, but we are still very optimistic about the future of GoStream because we have quickly gained customers. first, and received a lot of positive feedback.
From that feedback, we go back to improve the product and continuously upgrade the new version. Up to now, we have nearly 500,000 registered users and the revenue is continuously growing at an average of 120% per month", Tien Vien proudly said about the achievements.
Nguyen Kien Cuong – CEO and Founder of Bold Studio – commented: "If you have 100 startups, only 3 will succeed. There is a deepest thing, and also the main reason that has defeated so many people, causing them to stop dreaming from karma. Something that is rarely said, but everyone has to face."
According to Cuong, startups will have to fight all difficulties alone. The road is long, there are many thorns, but there is no one beside. If only in those difficult times, there was a hand to lift us up, a prop for us to lean on. We will have more faith, more strength to continue. But it's just me, no one understands, no one helps me, the waves come and go, making me exhausted, I fall, I give up.
Follow Told him
VietnamNet