The short film introduced by PNJ during this year's wedding season has inspired young people about true love, spreading good values in the community.
Different wedding season because of the spread of true love
Wedding season is also often the season when advertising and marketing activities of brands dealing in wedding services such as wedding dresses, wedding restaurants, wedding planners... become the most exciting. In particular, advertising ideas are often associated with the image of a beautiful, happy bride and groom, giving each other romantic kisses to introduce product or service collections, size satisfy the shopping needs of target customers, thereby increasing sales for the business.
PNJ is also one of the brands implementing a media campaign in this year's wedding season, bringing a completely different story, going against the traditional way. PNJ does not introduce shimmering jewelry collections, nor use beautiful models in the role of bride and groom for advertising, nor for sales purposes. Instead, PNJ introduces to the community a short film full of silence, conveying a humane message that touches people's hearts.
In that footage are the most honest and rustic images of the love story of couples with "skewed chopsticks". They are not brides - grooms follow the usual "motto" of society which is to be handsome, rich and luxurious. On the contrary, it is a disabled girl with a small body sitting in a wheelchair, but she has a beautiful love that makes many people admire next to her husband West. It is a husband of nearly 100 years old, every day follows his wife 3 years away from him, rides a bicycle to sell cows and cows all over the streets of Saigon to make a living, but life is never without laughter, optimism and love. warm. It is a couple that is different from the majority when the wife transitions from male to female and the husband transitions from female to male, but they are always together, holding hands, overcoming many prejudices.
PNJ - "national brand" with humane communication campaign
As soon as it was introduced, PNJ's short film of less than 3 minutes was quickly shared by the community, spread strongly, and became an effect on social networks because of its human meaning: "Destination love The truth that comes from sincere feelings will be strong enough to firmly overcome all pressures from social prejudices".
Not only being supported by young people, the short film also received the sympathies of many famous artists.

Dustin Phuc Nguyen expressed: "I am fortunate to be invited to host many programs about Love. Listening to, interacting with and empathizing with stories that seem to be unreal, will you see how sacred and powerful love is. The 3 couples in this meaningful video, and hundreds of thousands of other couples, are an infinite source of motivation for us to firmly believe in what is called "True Love" in today's society. Thank you for the humane messages from PNJ!".
Besides, there are also overseas female comedians Nam Thu, Lam Vy Da, actress Bao Thanh and many other famous people. All of them share a sympathetic perspective with strong couples who overcome public opinion, and at the same time appreciate the good values that PNJ is dedicated to spreading to the community.
In the wedding season last year, PNJ also shared love stories that go against the masses and social standards, through the MV "Beautiful couple in one house", officially becoming the first jewelry brand to support gay love. With emotional images and profound messages, the MV was shown twice at Times Square (USA) and appeared many times in foreign newspapers, creating a fever about the definition of true love.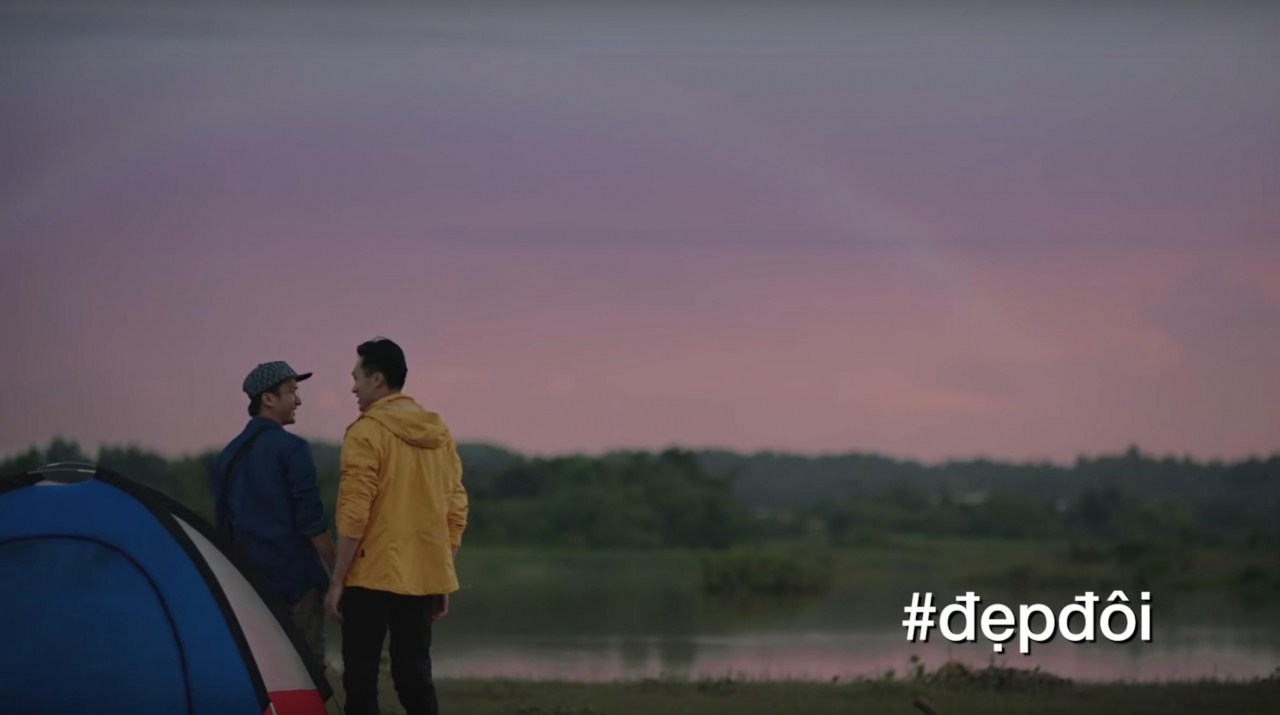 This year's wedding season short video of PNJ once again demonstrates the consistency in communication of the only Vietnamese jewelry brand to be honored as the Top 1 Asian Retailer. PNJ has affirmed its enthusiasm with the goal of spreading true and good values in life.
Not only supporting same-sex love, PNJ continues to honor love that is beyond social norms, it can be said that PNJ deserves to be in the ranks of "national brand" loved by the public.
An Mai
* Source: PNJ