These are all extremely important questions if you want to live a purposeful life, but we rarely think twice. Instead, we often give up because we think we don't have enough time to do anything.
If you think you don't have enough time in your day to do great things like start a business, write a book, or learn a new skill, you're right. Those big goals cannot be accomplished in just one day, but take a long time – many days.
The problem is, many people often feel overwhelmed by the huge amount of work that they can't even begin to do. They don't know that a little effort every day will contribute to success, not putting all their efforts in a short period of time.
Find time for the things that are important but not too urgent
I used to tell people that I was writing a book. Despite spending a lot of time thinking, researching, and sketching, I still haven't written a word. I tell myself that there are more pressing things in life and work to worry about, but I know that's just an excuse to put off a long-term goal.
The truth is, if I continue like this, I won't be able to improve. Life always has urgent things that distract people from important things but not too urgent: meetings, phone calls, family, work, exercise... Gradually, people feel suffocated before the daily life. countless needs from life.
Everyone likes big rewards instead of small ones, but they are so absorbed in pursuing short-term benefits that they forget about long-term benefits. Meanwhile, the long-term benefits are the biggest rewards. We dare not spend time on things that are important in the long run simply because we think they are not urgent enough.
To change that mindset and fulfill your priorities, you need to set clear goals and turn them into everyday actions.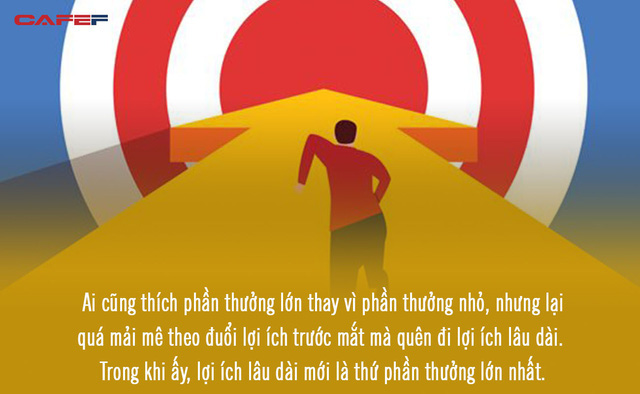 Turn goals into concrete actions
Setting goals is an important first step to success. To define effective goals, here are the principles you need to remember:
Set specific goals: Instead of "I will write a book", say "I will write 500 words/day until the first draft is completed".
Don't have too many goals: Having a clear goal will help you determine the path to take. All your actions will be directed towards a single outcome. If you have too many goals, you will easily get stuck in a circle of your own making.
Understanding each sub-component: A big future goal is made up of smaller, more specific goals.
However, setting a goal is not enough, you need to know each step clearly to achieve the goal.
Let's say you are 40 years old this year and want to have a successful business at 45. Thus, you will have 5 years to do this.
As a first step, you need to take the time to learn how to start and run a business. That process includes: 1) identifying a target market, 2) building a network within that market, 3) establishing yourself as an expert or leader in that field, and 4) presenting yourself and your ideas in front of potential customers.
By turning your goal into specific small steps like the one above, you can completely complete your goal in the allotted time. Every month, every week or even every day, you have to take action, take those small steps.
Invest in yourself because no one else will but you
Charlie Munger is not only a self-made billionaire but also a business partner of Warren Buffett - the 4th richest man in the world. In addition, he is also a lawyer. At the beginning of his career in the industry, while busy solving customer problems, he realized that he was the most important guest. This forced Munger to change his mind and learn to make time for himself, not just paying customers.
According to Munger, in order to progress, he needs to "sell" himself an hour a day. As a young lawyer, Charlie earns 20 USD/hour. However, he decided to sell himself every hour/day. He spends time for himself early in the morning, focusing on real estate and construction projects."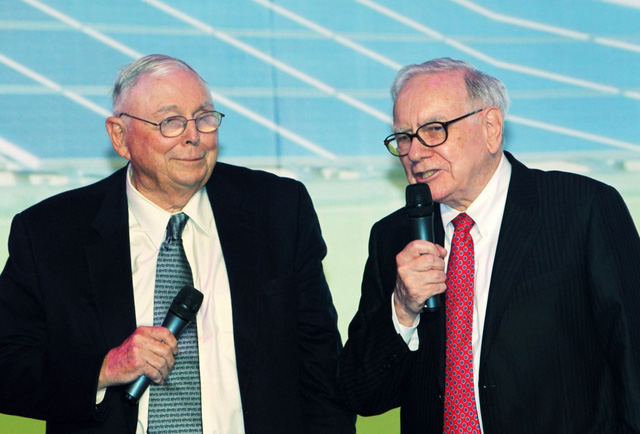 Charlie Munger and Warren Buffett
"Everybody should do this. Be your own customer. You can work for someone else, but you should also sell yourself an hour a day," Buffett said.
Dedicating yourself is a good quality. However, if you're not careful, you can be so absorbed in helping others realize their dreams that you forget about your own. Progress doesn't happen overnight. Success can only come when you know your priorities and take the time to act on your goals.
So, set an ambitious goal, then "sell" yourself 1 hour a day to strive to accomplish that goal. You will find you can do more than you think.
Refer to Life And Whim