According to statistics of Elearning Industry in 2019, more than half of students choose to study online for at least 1 subject in their training program.
Along with the explosion of online business models, the knowledge of digital marketing is currently attracting a lot of attention. Understanding that need, KTcity - a platform to help individuals learn business and digital marketing from leading experts was born. This platform can help anyone connect with strong influencers in the marketing or online business community through courses and other types of content.
According to CEO of KTcity - Mr. Dong Tan Tien said, although it has only launched the beta (testing) version for 4 months (from August 2019), the platform has attracted more than 15,000 members with high growth rate. This shows the obvious attraction of the platform to the community, individuals doing online businesses, students of economics - marketing or marketing personnel of businesses.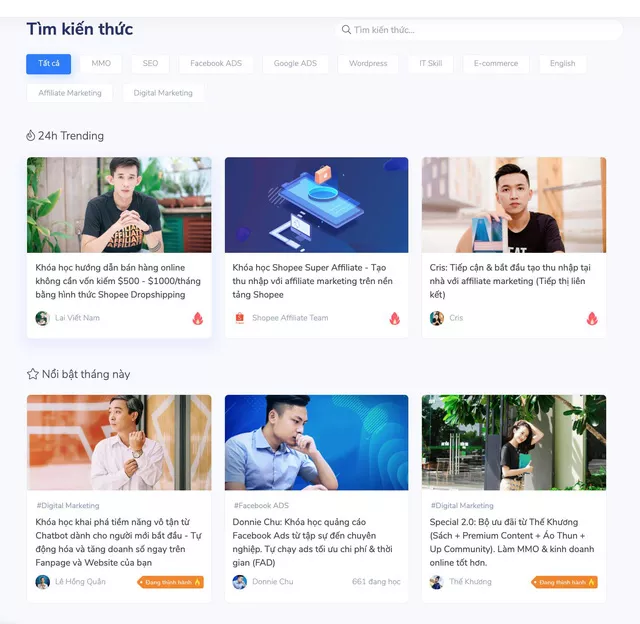 Many online courses on business, digital marketing have been deployed on KTcity
The special feature of KTcity is that it has a full range of business and digital marketing forms in the new era, the participating experts are all leading individuals and strong influence in the community, the learning experience is easy. Easily, the content is always fresh, supported by the experts and the team after the learning process.
Not only that, KTcity also cooperates with big brands to deploy quality courses, helping users who are weak in technology can better grasp and use, apply technology and use that platform.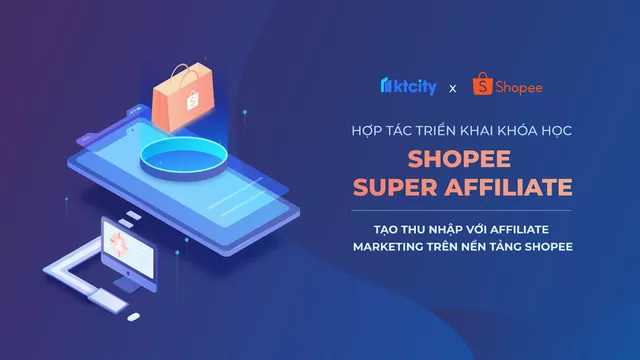 KTcity cooperates with one of the major e-commerce platforms in Vietnam to launch an online course.
Although it is launching with only beta version, but KTcity has attracted a large number of users. This confirms that the demand for online learning about online business and digital marketing is growing strongly with the general trend of e-learning. Quality platforms that help learners progress and get results will always be enthusiastically supported by the community.
In the next time, KTcity promises to develop many other powerful features for continuous learning and exchange with members as well as increasing interaction with experts. KTcity added, the platform will also have options for businesses wishing to improve the skills of marketing and sales personnel so that they can work more effectively.
Future expectations, KTcity It will not only be a different e-learning platform that helps users improve their online business or digital marketing skills. It can also help businesses have a team with more expertise in marketing to serve projects that require high skills.
Following the Economic Lifestyle