Today (November 23), in Da Nang, the Vietnam Logistics Forum 2019 with the theme "Improving the value of agricultural products" officially opened under the chair of Deputy Prime Minister Vuong Dinh Hue.
The 7th Vietnam Logistics Forum is the largest annual event in the logistics service industry. Attending the forum's series of events, there were many delegates from Vietnamese business groups and FDI enterprises, more than 30 international delegations along the East-West economic corridor, ASEAN blocs, China and a number of delegations. from Europe, more than 50 domestic and international experts in the fields of economics, agriculture, logistics, technology 4.0...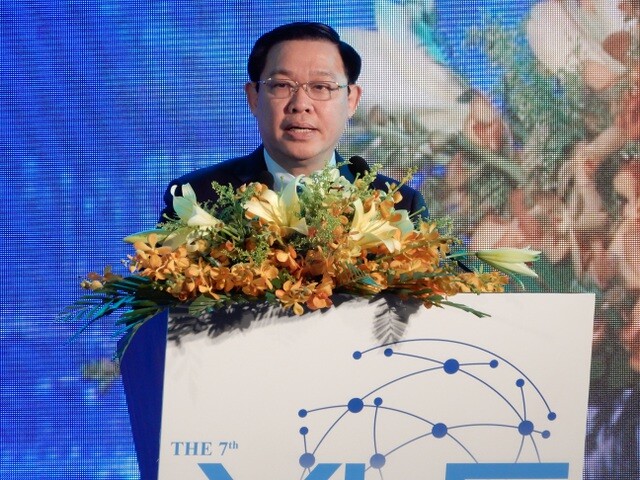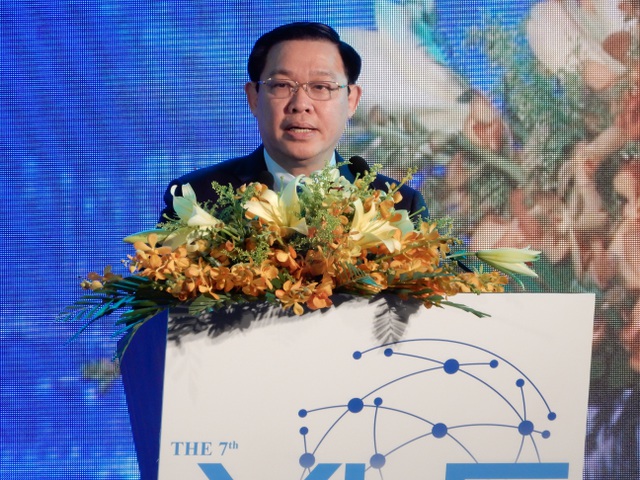 Setting the expected goal of "opening up the logistics flow", Vietnam Logistics Forum 2019 continues to mention and discuss strategic and practical issues of Vietnam's logistics industry in relation to the economic context in Vietnam. national, international and before the development trend of digital technology.
Logistics Forum 2019 focuses on analyzing and proposing solutions for logistics development in the East-West Economic Corridor, sharing economic models in logistics, and especially identifying and designing breakthrough and practical solutions. in order to promote logistics to increase the value of Vietnam's agricultural products.
This forum also aims to strengthen multilateral connectivity, connect value chains to create a sustainable foundation to increase the value of logistics' contribution to the country's gross domestic product (GDP) in the coming years.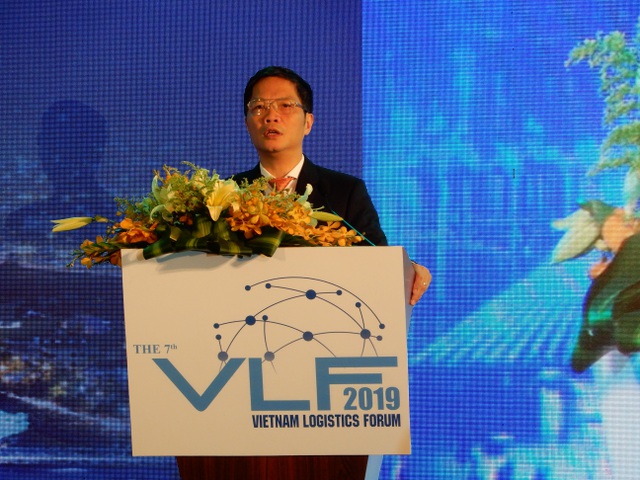 Minister of Industry and Trade Tran Tuan Anh emphasized: "It is not only about increasing the financial scale, I believe, the bigger problem is the reach for logistics activities, having to join the chain, the ability and the interoperability. Conclusion also needs to be set. I want to emphasize, developing logistics to become a spearhead economic sector, enhancing added value and competitiveness for other economic sectors."
Minister Tran Tuan Anh said that in the coming time, it is necessary to strengthen stronger cooperation at 3 levels from the Government to ministries, branches, localities and business associations in the development of the logistics industry.
Currently, Vietnam has 4,000 logistics enterprises, of which 88% are domestic enterprises, 10% are joint venture enterprises, 2% are 100% enterprises with foreign capital. Meanwhile, domestic enterprises are small and scattered, mainly acting as agents or undertaking each stage in the international logistics chain.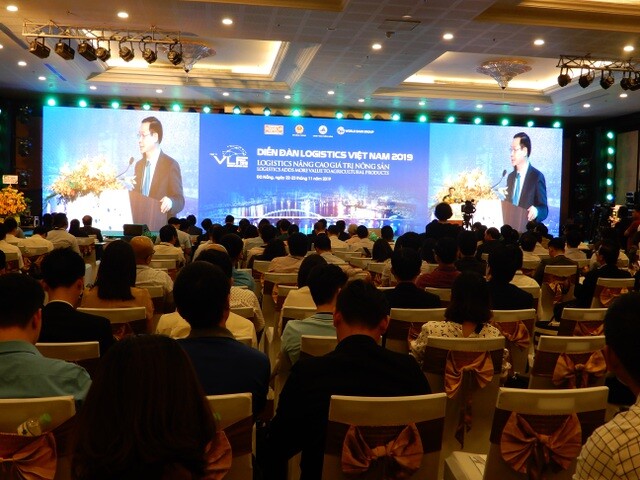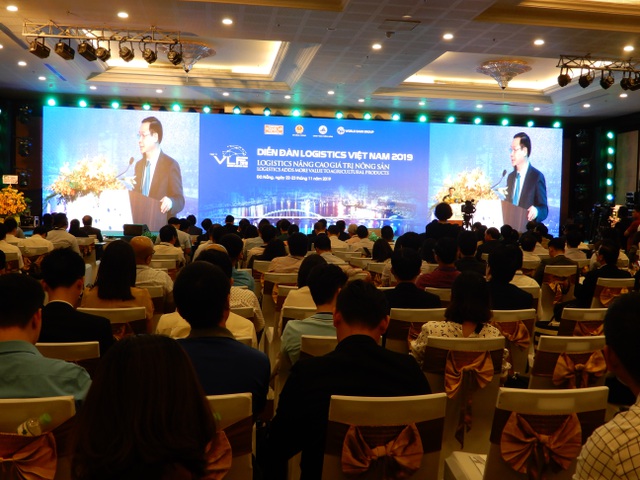 Mr. Nguyen Xuan Cuong - Minister of Agriculture and Rural Development - said: After 33 years of renovation, Vietnam has been proactive in integrating the economy. However, Vietnam's economy has not developed sustainably and deeply.
"Vietnam's agricultural products go to 185 countries around the world, this is a pride. However, Vietnamese agricultural products that go to the world market are still heavy, rough and short. Logistics makes the value of agricultural products longer, deeper. This is the sustainable and lasting stage," said Mr. Cuong.
Mr. Cuong also said that logistics is not the responsibility of the Minister but everyone and every industry. This is a value chain, an industry chain, everyone has to be responsible. This is a principle.
According to Mr. Cuong, logistics helps agricultural products create value, so logistics should not be considered as an intermediary industry, a coordination tool, but an economic sector that creates value.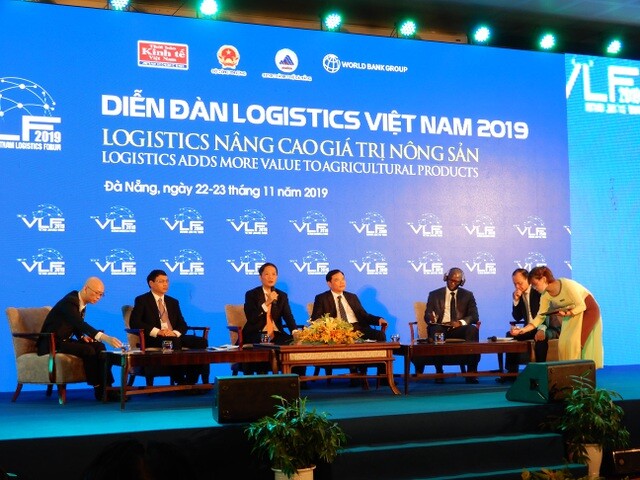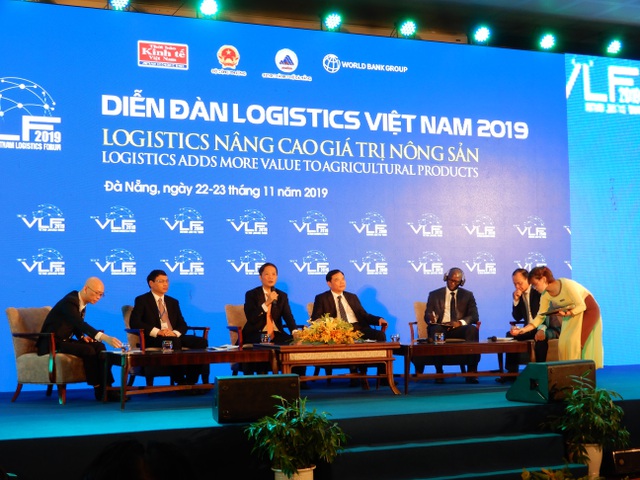 At the Forum, Deputy Prime Minister Vuong Dinh Hue believes that the application of information technology is a factor that helps logistics services "take off".
"Solutions in the world are using that we are also learning. For example, using robots instead of humans in logistics services, automatic delivery vehicles, equipment for tracking, managing, giving directions, monitoring and controlling daily labor in logistics activities…" – Deputy Director The Prime Minister said and said that Logistics is a paradise for innovative startups, especially in the field of information technology application and logistics business models.
The Deputy Prime Minister also suggested that in the coming time, it is necessary to focus on building and developing types of logistics enterprises with high competitiveness, applying modern technology to sustainably develop the logistics market in both the country and the world. area.
Government leaders also noted that for associations of industries and businesses in Vietnam, it is necessary to thoroughly grasp the point of view in production and business activities in order to increase the added value of exported products and goods. avoid exporting semi-processed products and goods with large volume but low value, which affects transportation costs.
Khanh Hong