BS. TRAN NGUYEN GIAP
Dr. Tran Nguyen Giap graduated as a General Practitioner from the University of Medicine and Pharmacy in Ho Chi Minh City. After that, he continued his postgraduate studies and specialized in Otolaryngology; Cosmetic Plastic Surgery; Microsurgery and Flap.

100% RESPON-SIVE
Whether desktop or mobile, the website is still displayed at its best. Website of Dr. Nguyen Giap still retains the best responsive display mode.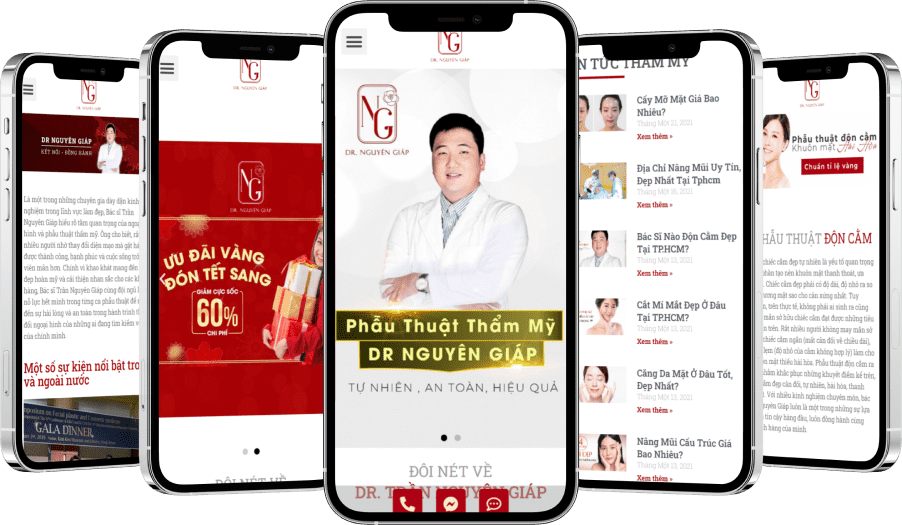 RICH CONTENT
Hundreds of separate page layouts are carefully edited and updated with SEO-compatible content in the plastic surgery industry.