X-Men GO is not an ordinary product development requirement. Under the pressure to create a product line of "functional benefits", to be different from the competition, different from old efforts, and in line with modern consumer trends, R&D at Marico SEA developed the formula as how?
Brands Vietnam had a talk with Ms. Nguyen Quynh Loan, Research and Development Manager at Marico SEA about the innovation process of the product line of the newly launched X-Men GO brand. Interested candidates can find out more about the vacancies at this.
Efforts to improve X-Men GO
* First, can you share about the request to start developing the product line of X-Men GO?
It took about 2 years from receiving the request to develop the formula to launching the X-Men GO product. In the first request, the R&D department was assigned to research and develop a new product line, focusing on functional benefits such as "deep cleaning" and "treating dandruff" and not just focusing on scent like other products. past work of the X-Men.
From the simple "deep clean" and "dandruff treatment" to the idea of a "detox" kit is quite a long way with many trials, changes, failures, improvements, reworks. The end result is 2 product lines, Detox and Refresh. Detox is a product line that "removes 5 pollutants" with "activated bamboo charcoal", while Refresh is a cool product line with a combination of "3 different mints".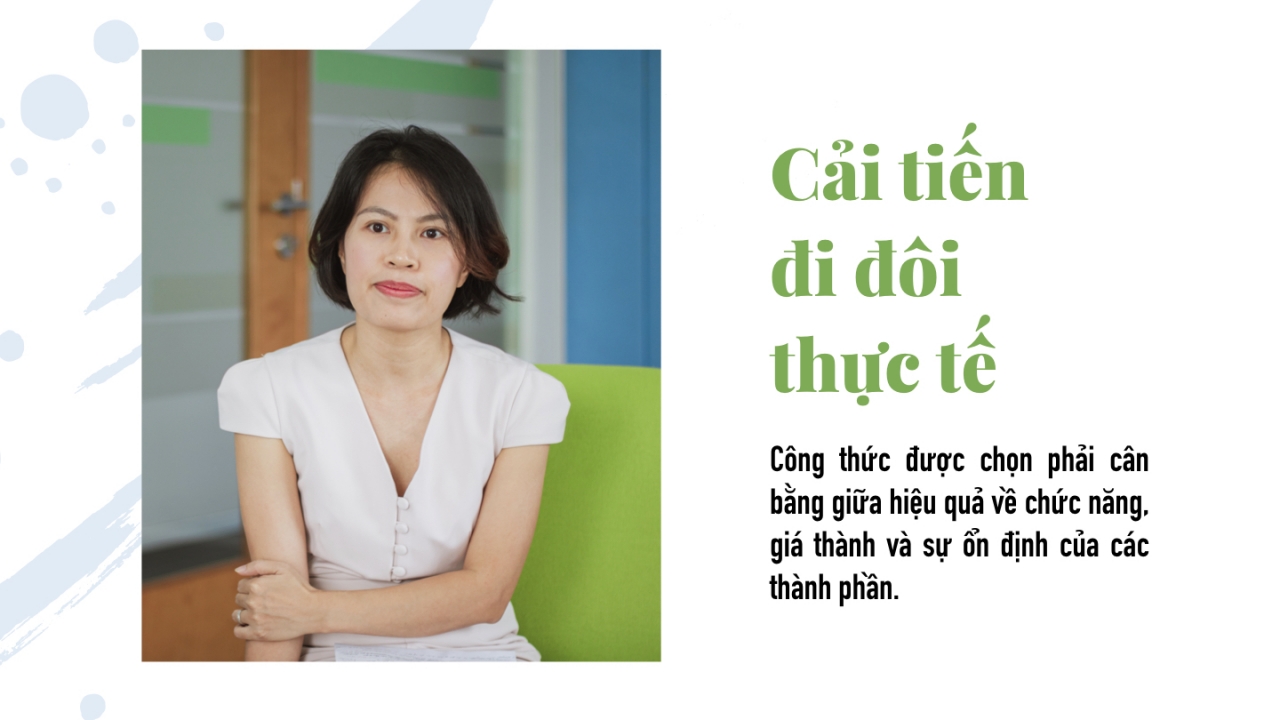 * For such a long time, the R&D department must have encountered many challenges?
Right. The most challenging is probably choosing a reasonable formula with heavy functional requirements such as "deep cleaning, anti-dandruff". The formula chosen must strike a balance between functional effectiveness, cost, and ingredient stability.
For example, with the anti-dandruff function in the Detox product line, popular active ingredients can be chosen as ZPTO, Octopirox or Climbazol. ZPTO and Octopirox are two of the most common anti-dandruff active ingredients at a reasonable price, eliminating dandruff but can leave hair dry and frizzy. Climbazol is an active ingredient that not only provides outstanding anti-dandruff effectiveness, but also ensures the smoothness of the hair. However, the cost of Climbazol is quite high, many times higher than the two active ingredients mentioned above. Therefore, R&D had to discuss with Marketing and consider a lot of possible formulas.
In addition, in the X-Men GO product line research project, the process of checking the stability and interaction between substances in the product also encountered many difficulties. In the Detox product line, R&D uses activated bamboo charcoal particles. Therefore, we need to perform many experiments to ensure these particles "hang" inside the product without sediment, settling to the bottom.
No matter how hard the product development process is in the laboratory, it is even more difficult to go into mass production in the factory. It is time to coordinate smoothly between technology staff, production plant and quality control department. There are problems that only arise at the factory because when working in a small-scale laboratory it is not detected. At that time, the factory produced 6 X-Men GO products at the same time, so there were problems that needed to be solved almost every day.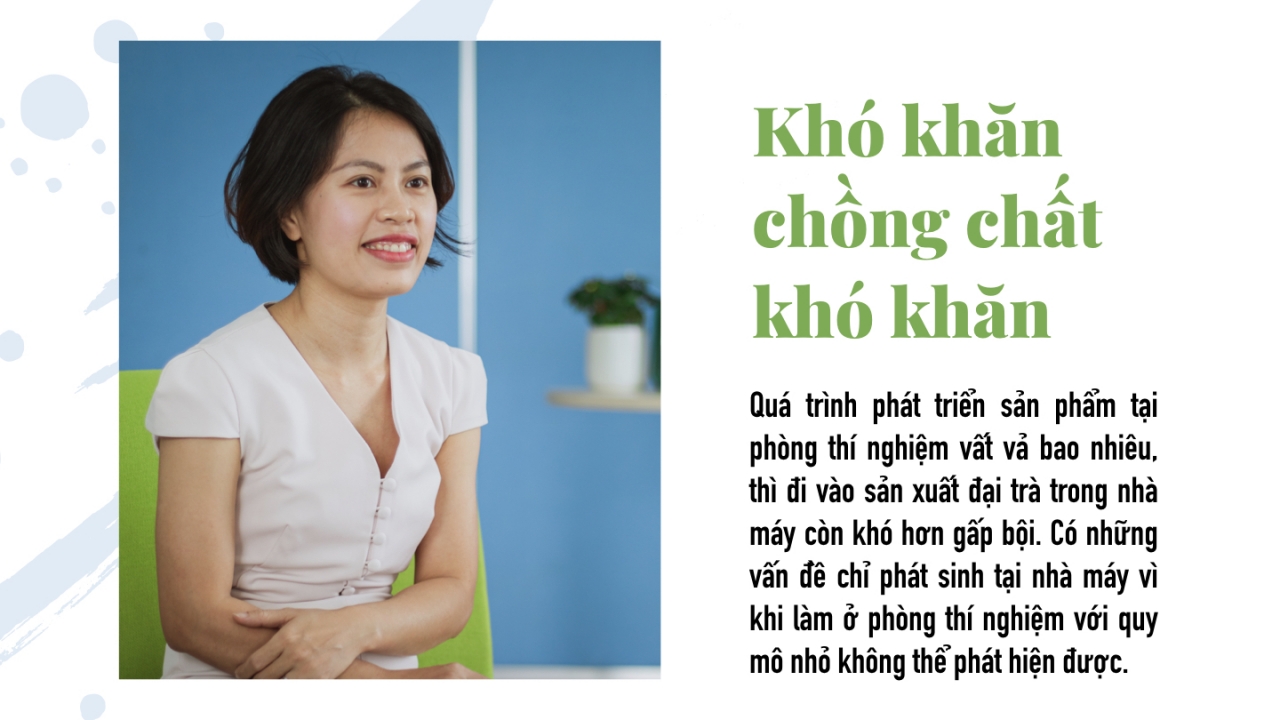 Specifically, with the product line of opaque shampoo with an emulsion like Detox, the factory did not experience any significant problems. As for the clear shower gel product of X-Men GO Refresh, creating a feeling of cleanliness and freshness, consumers can clearly see the residue if not treated appropriately. However, despite the thorough testing in the laboratory, there are still some problems when it is manufactured on a large line. At that time, we had to closely observe each stage for many days in a row, actively improving the way from production to bottling so that we could prevent and fix it in time.
These challenges help me see the team spirit and the determination of everyone. Everyone stands shoulder to shoulder, ready to solve problems to ensure the launch of the X-Men GO product line on time.
* What are the formulaic differences of the X-Men GO series?
As I have shared, the difference lies in each ingredient that we use, under one big product idea is "detox" with "remove 5 pollutants" and "refresh" with "3X strength" strong and cool", not simply "treating dandruff". Using this idea allowed us to freely develop different, yet consistent, formulas towards a complete set of products for X-Men GO.
According to Marketing's requirements, the active ingredients used to "detox" must satisfy 2 conditions: natural ingredients and Vietnamese characteristics. Activated bamboo charcoal is the substance that meets the above requirements. Until now, activated carbon has been characterized by absorbing dirt and toxins. Bamboo is a natural image that is close and easy to imagine for Vietnamese people.
Before coming to the selection of activated bamboo charcoal, R&D also researched and considered some other compounds, such as Baltic minerals. However, at that time these compounds were not selected because they were not close enough and cohesive like activated bamboo charcoal.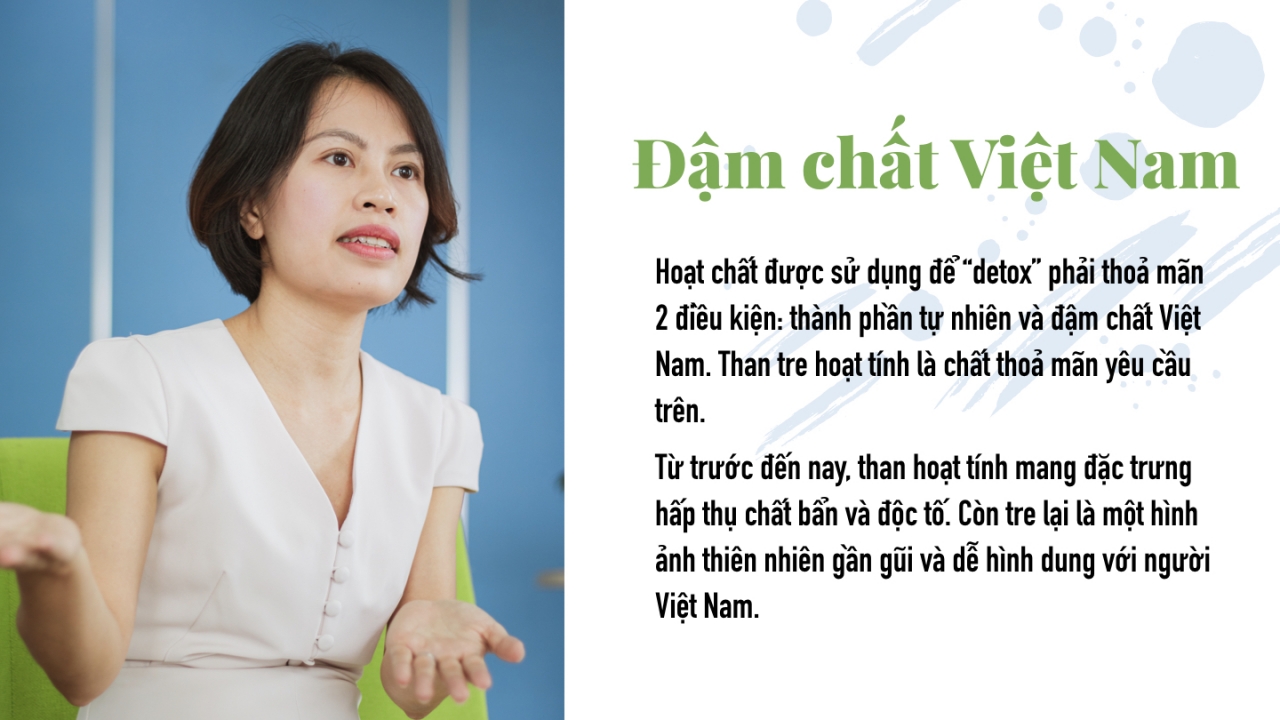 In addition to the natural ingredient "bamboo charcoal" used for the whole Detox set & 3 types of mint for Refresh, each product is invested with other specific active ingredients, in order to bring about functional effects that are recognized by consumers. favorite consumer.
Finally, not only is the product formula different, this product line is also different in the shape of the newly designed packaging with sharp edges. Thanks to that, this new product makes a mark and stands out more than previous products and compared to competitors.
* R&D people always face pressure between cost balance - product quality - consumer satisfaction. How did you decide with the various formulas?
When deciding on the formula, R&D gave much consideration to the correlation between cost and product quality. We present many different formulas with certain advantages and disadvantages to the Board of Directors and Marketing. Given the importance of the X-Men GO campaign and the high expectations of Marketing to deliver a product quality different from its competitors, the Board of Directors agreed to invest in the most "expensive" formula. I believe this strategic choice of Marico SEA will enhance the competitive strength of the new functional product line of the X-Men GO brand.
* How are the Product Test results with consumers? Can you share about the customer's reaction: in terms of likes, levels of trust, levels of difference, intention to buy?
Before conducting a survey with consumers, the product will go through 3 stages of testing:
First wash your hair on a mannequin with a lab wig
Invite students as well as company staff to use and evaluate to improve the formula
After adjusting, the new brand conducts a survey with the target consumer
Accordingly, each X-Men GO product will be performed at least one Product Test directly with consumers, compared with competitors' products. Evaluation is based on criteria including: overall liking of the product, foam, hair softness, anti-dandruff effectiveness, scent (at first opening the bottle cap, during use, and scent retention). ) and product color perception. Foam is one of the most important criteria, because for Vietnamese consumers, more or less foam means a clean feeling or not. The anti-dandruff ability has also been tested by observing the effect on consumers before and after use. Similar is the scent and scent retention.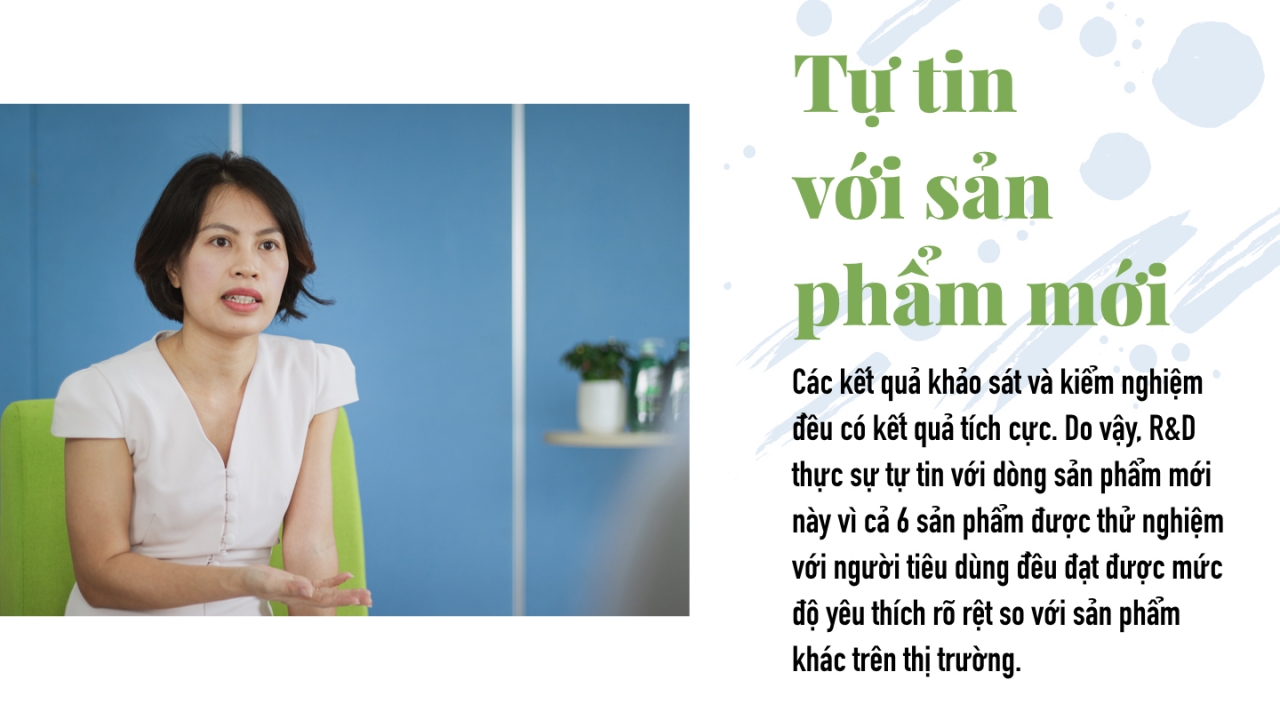 These survey results are the basis for future quality announcements for X-Men GO. We are very confident to test detox functions such as dandruff treatment, bacteria removal with international and domestic testing centers. Any message that the brand gives to the consumer has been proven by the R&D department before.
The survey and test results are all positive. Therefore, R&D is really confident with this new product line as all 6 products tested with consumers have achieved a marked level of love compared to other products on the market.
R&D at Marico SEA: Diversity of ideas
* According to a study from Kantar Worldpanel, with 100 new products appearing on the market, up to 97 products will fail when it cannot reach 1% population. So, in order for those 97 products to come to market, how many ideas did the R&D department have to form?
In fact, the number of new ideas coming from R&D will be about 10 times more than the number of products, or even more. Because when researching a new product, R&D always conducts hundreds of different samples of formulas, scents, properties, etc. to be able to find the product that best suits the needs of consumers.
* In your opinion, what are the common challenges faced by the R&D department while developing new products?
The first challenge is probably to ensure a smooth coordination between the 4 departments of the R&D department (Formula development, Scent development & Customer insight, Packaging development, Quality control) and other departments such as Marketing and Manufacturing to be able to come up with new products that meet the needs of consumers and ensure the correct transfer of formula and design from the laboratory to mass production in factory.
In addition, ensuring stability and compatibility between the active ingredients in the product is also a big challenge. Because the stability of the product must be tested and monitored for a long time to know. And each project does not have much time to develop the formula, sometimes R&D has to race against time by being more creative in testing and ensuring stability.
It is important for R&D to anticipate risks so that solutions can be ready to help bring products to market at a predetermined time. However, I see these challenges as "adrenaline", always a motivation to help people work more productive and positive.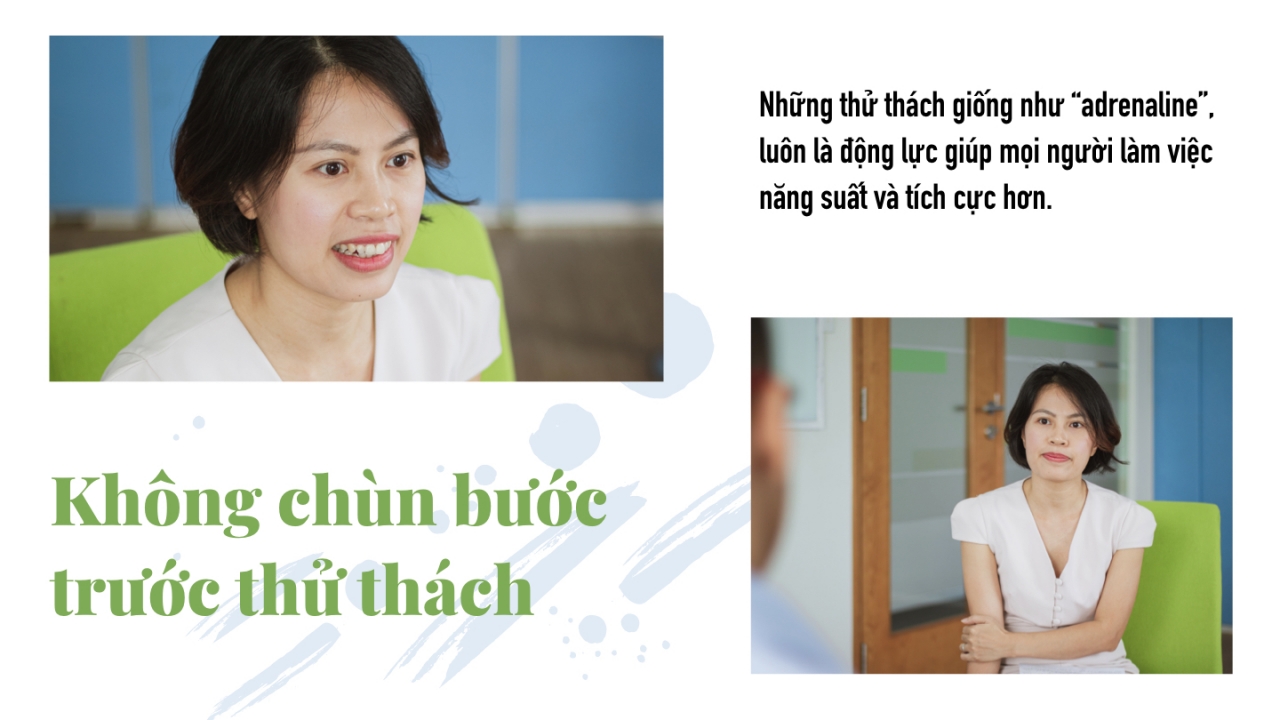 * How does Marico SEA invest in R&D in Vietnam?
In my opinion, the R&D department at Marico SEA is quite modern compared to international enterprises in Vietnam, especially in terms of equipment. The laboratory is provided with advanced equipment from infrared dryers, homogenizers, incubators, humidity cabinets... to maximize the product research process. Not only that, Marico SEA also has exchange and training programs between Vietnam and India to create conditions for the R&D teams of both sides to exchange and learn from each other's experiences.
In addition, the group also has a Global Technology Center located in Mumbai. The Center always gives timely technical advice if the research in Vietnam encounters any difficulties. There are tests in Vietnam that cannot be done, R&D will send samples to the center in India for remote monitoring and implementation.
Working in R&D at Marico SEA is a challenging but equally exciting job. Not only creating new products in the Vietnamese market, these X-Men GO formulas are also used by Marico India and launched in many different markets. This is a joy and pride not only for me but for the entire R&D team at Marico SEA.
* Thank you for your sharing.
Uyen Nguyen
Source: Brands Vietnam