Reviews below products on e-commerce sites play an important role in sales because most customers will refer to them before making a buying decision. However, nowadays these reviews are often unreliable and even completely false because they are manipulated in many different ways.
Pretend to be a customer to compliment the product
In the world of e-commerce, a product review with praise lines along with the maximum number of stars rating by the buyer can help clear the doubts of potential customers.
Instead of going to a store to experience the product directly, customers can rely on these reviews to decide whether to withdraw their wallet or not.
A recent study by E-commerce consulting firm Pattern said that if the one-star rating for a product sold on Amazon increases, sales of that product can decrease by 26%.
But this power gauge can be easily manipulated and companies ecommerce It's not always a good idea to remove fake reviews that are inserted to help a product sell.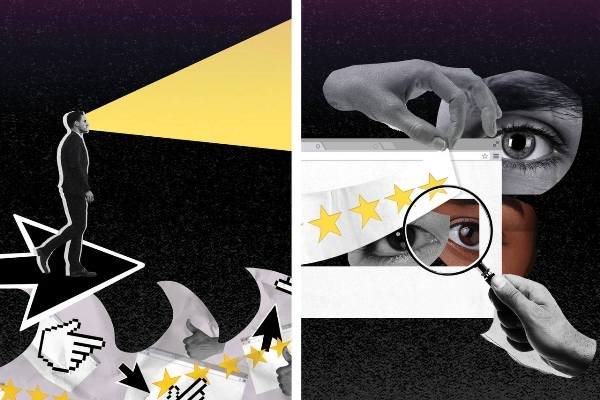 For example, a company can create an account and impersonate a customer to write good reviews for their company's products, refund customers for positive reviews on purchased products, hire services that provide customer reviews. praise price.
The manipulation of the product rating system gained attention last month when Sunday Riley Modern Skincare (SRMS), a cosmetics company that sells products such as night oils and whitening serums, settled a lawsuit. fined the US Federal Trade Commission (FTC) after it found that over the years, SRMS had posted fake reviews of products it sold on the brand's website. Sephora products.
The FTC found that SRMS posted a lot of fake reviews between 2015-2017. The complaint filed with the FTC names Sunday Riley, the CEO of SRMS, who directly organized the product review manipulation.
The complaint is accompanied by an email from Riley dated July 2016 asking employees to create three accounts on Sephora's website to write flattering reviews of SRMS products and to click "dislike" ( dislike) under negative reviews. The email read: "Once there are enough 'dislikes', the negative review will be removed. This will directly support product sales."
The complaint also cites another email from an SRMS employee, giving assessment instructions to interns.
A recent study by E-commerce consulting firm Pattern said that if the one-star rating for a product sold on Amazon increases, sales of that product can decrease by 26%.
"If you see someone say they don't like something about a product, write a review saying the opposite. The power of reviews is great. People will see what other people have to say about the product to convince themselves to buy the product and answer their questions about the product," the email said.
Cosmetics company Sephora has removed a number of SRMS product reviews, particularly those written on the exact day the writer's account was created.
However, the FTC only banned SRMS from continuing to impersonate customers to review products, and did not issue any financial penalties. This makes many consumers dissatisfied.
"It was a blatant spoof of product reviews, but the government responded to that. Now, other online sellers may be thinking to themselves: If the fines are so slight, why not continue to write fake reviews to flatter our products," said Saoud Khalifah, Director CEO of Fakespot, a company specializing in analyzing the authenticity of product reviews on online sales platforms.
SRMS is not required to compensate customers in part because it is difficult to calculate how many products are purchased because of the "push" of fake reviews.
"Bribery" customers for good product reviews
Online sellers ranging from legitimate brands to sellers of fakes, can order reviews praising their products from shady websites, online forums, and Facebook groups. . There are even services that connect online sellers with ready-to-buy consumers and give a good review for a product for a refund.
BuzzFeed News recently detailed the case of a woman in the US who bought hundreds of cheap items on Amazon for a total of $15,000 and then rated them 5 stars for a refund from sellers.
Fake reviews by this female customer, whose name is Jessica (not her real name), sometimes include photos and videos, and are often labeled "Amazon Verified Purchase" by Amazon, which means Amazon confirms that the location is. The customer who wrote that review bought the product at a discounted price. This shows that Amazon has been overtaken by female customers.
Jessica said through a Facebook group, she was offered by sellers (mostly from China) to buy their products and give good reviews for a refund.
"Detecting fake reviews is extremely difficult. How can you identify someone who gets paid to write a fake review?", Edward C. Malthouse, a professor of marketing at Northwestern University (USA), who studies the impact of fake reviews. product reviews online, say.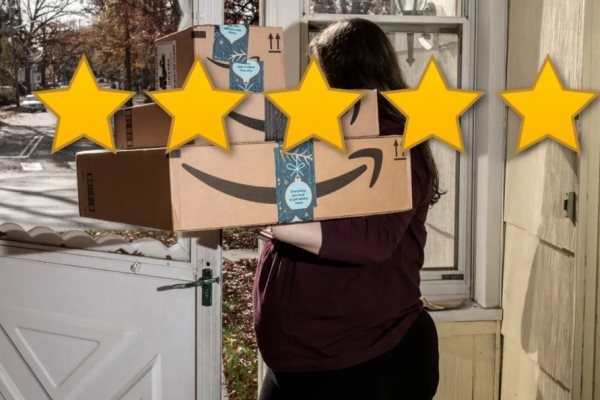 Positive reviews and star ratings not only help increase sales of products, but also increase the probability that they appear in the first positions in the search results.
"Brands are highly motivated to create and encourage fake reviews," says John LeBaron, Pattern's Chief Revenue Officer.
He said many brands tell him that if they don't run after fake reviews, they won't stay competitive and fall behind.
The number of positive reviews can also make a difference. A study by Professor Edward C. Malthouse and Yorgos Askalidis, a data scientist, found that the probability of a customer buying a product can be tripled based on the number of reviews praising that product.
Saoud Khalifah, CEO of Fakespot, said that Amazon is removing fake reviews but not aggressively enough to remove all fake reviews on the company's sales platform.
Fakespot believes that more than 1/3 of product reviews on major e-commerce platforms of Amazon, Walmart, Sephora... are fake.
Fakespot claims that there are more than 1/3 of product reviews on platforms ecommerce major Amazon, Walmart, Sephora… are fake.
An Amazon spokesperson denied Fakespot's attribution and confirmed that last year Amazon prevented more than 13 million fake reviews and took measures to handle more than 5 million accounts. The spokesperson also revealed Amazon has spent more than $400 million protecting customers against review abuse and other fraud over the past year.
Rob Gross, Chief Operations Officer of Fakespot, said that while consumers are aware that reviews can be manipulated, they cannot avoid falling for all of the fake reviews.
"I used to rely on reviews to buy products online, but now I just can't trust them," says Jessica Shanmac, a director at a financial services company.
She bought a few products from Amazon but their quality did not meet her expectations, including Christmas tree decorations that were rated 5 stars but were so fake that some were not flickering and were dented. .
Le Linh
* Source: Saigon Times