According to a report released by the Australian government's Trade and Investment agency (Austrade) titled "The picture of creative startups in Vietnam 2019", the context of Vietnam's startup ecosystem was born in 2004. when IDG Ventures Vietnam was established, pouring more than 100 million USD into the market.
Since then, the startup ecosystem has grown in three waves: the first wave (2004 – 2007); the second wave (2007 – 2010); and the third wave (2011 to present). In the third wave, Austrade commented that Vietnam has experienced a "galloping" growth in the number of startups, from 400 in 2012 to nearly 1,800 in 2015 and 3,000 in 2017.
Famous after participating in 3 seasons of Shark Tank, Shark Pham Thanh Hung - Vice President of Cengroup often receives many questions from young people. In the current 3rd wave of startups, it is not uncommon for young people with many ideas and passions to start a business, but also many people with illusions. Here are the three most frequently asked questions and answers from Shark Hung not long ago in the Startup Café program.
I really want to start a business, Shark show me how to do it?
Indeed, these questions are difficult to answer. We must define what success is. Success is what we want to achieve, simple as that. But not success is becoming very rich, standing at the top of society. Success has no formula and each person must find the formula for himself. If there was a recipe for success, then all of humanity would have succeeded instead of just a few.
As I once shared, you must first know what you want before asking the next question. Knowing what we want guides our goals in life, so that question is the hardest to answer. I have never had a satisfactory answer to all of you, depending on the specific case, the specific situation can give advice.
But if I give general advice to all of you, I would say that success is an effort, a process, not overnight just listening to a piece of advice or listening to someone or just a source. which is successful. What I always say again and again is that thinking is necessary, but action is important, so you just take action and you will find the formula for your success.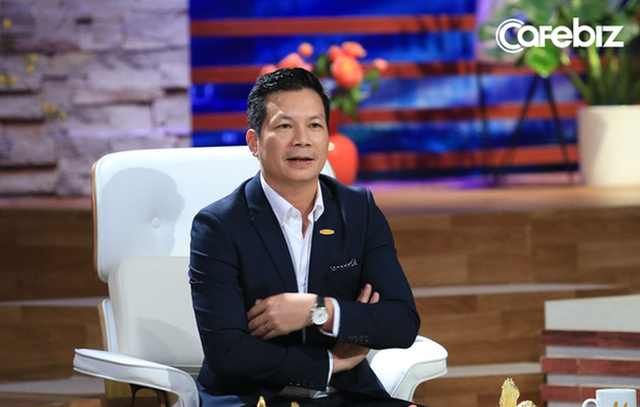 I want to start a business, master myself but not good at anything, where to start?
If it is as I define it, not all of you have the qualities of an entrepreneur. If you don't see any specific ideas, special abilities, or resources to implement your ideas, I advise you to take it slow. Let's start a business, go to work as a hired worker until we have accumulated experience, knowledge and resources to start a business. 
You guys send me a lot of ideas that are great, change the world. You even say that with this idea I can erase brands like Apple or wipe out the International Monetary Fund because I already have these coins bought and sold, but actually your thinking goes back to primitive times exchanged for hammers for axes, barter. Those ideas I think lack practicality. Start a business from something, you can't start from nothing. If you ask me if I have nothing but want to start a business, I advise not to start a business.
The biggest challenge for each of us is to understand ourselves, to know what we want. According to Shark, how to find what you want and understand yourself?
In my opinion, to be successful, we need a combination of 3 factors such as 3 circles, the larger the interference of 3 circles, the higher the probability of success. Circle 1 is capacity. Human capacity has many facets. There are many scholars and scientists who have temporarily provided seven figures of human intelligence.
For a long time, we often assume that the only type of intelligence is logical intelligence, academic intelligence, but in fact, there are 7 types of intelligence in society. For example, smart people are good at architecture and construction. Sound intelligence can become musicians, singers. In what area of our intelligence is the highest, in that field we feel superior to others, faster than others through practice and personal experience.
The second area is called passion. Passion here is aspirational, wanting to do it intensely, equally, very strongly. Do we have such a desire?
The third round is passion, does our ability bring any meaning or value to the community, humanity, or customers? If this passion has no meaning, it is not practical. This circle is called efficiency.
If we can identify what is capacity, what is passion, what is effective for society, and find interference, the higher our chances of success are.
According to Young Intellectuals