1. Meaning of work depends on "stable cash flow"
Except for those who are already rich, most people with other money have to start a business from scratch, starting from an ordinary job, but many people are not aware of the meaning of work. this.
When it comes to work, what do you usually think of first?
Whether you are a low-level employee who just joined the company, or a director, senior manager with a salary of more than 30 million / month, your work will have one thing in common: as long as you can persevere to keep it. get a job, so each month in your bank card will be transferred to a fixed amount.
This process is known as "stable cash flow".
"Stable cash flow" is very important for businesses in general and individuals in particular, especially business people.
For new office workers, just 3 months in a row without getting a salary, their life will definitely have problems and become difficult.
The desire to receive a fixed salary every month is the desire of many people. Because only if you have a guaranteed monthly income, you can rent a house, take a bank loan, buy a car on installments, and start your own business.
In addition, other things such as getting married and having children also depend a lot on "stable cash flow."
As age increases, it becomes more difficult to guarantee the safety of "stable cash flow". That is also the reason that before the age of 35, many people rush to start their own business, wanting to be financially free.
However, there are many young people today who do not wait until they create "stable cash flow" to start a business. But they choose to get "stable cash flow" from another way: debt. With this approach, the risks and pressures are great.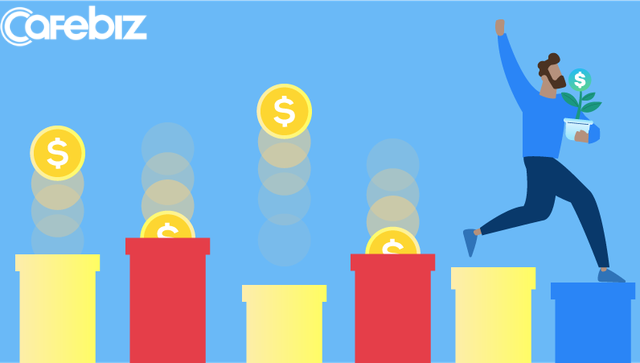 2. Business can make you "rich", can also make you "poor"
Ma Hoa Teng's personal wealth is 260 billion (according to Hurun Report), Tencent's market value is 3000 billion Hong Kong dollars. The former is property he owns, the latter is property he "controls".
"Rich people" are not necessarily those who "own" a lot of money, but those who can "control" a lot of money in their hands through the form of "limited liability companies" are also rich people. .
The so-called "limited liability" is that when something happens to the company, shareholders only lose their contributed capital, without affecting their personal assets. But as the company grows, you can "control" the company-wide assets by contributing capital.
But do not misunderstand, this "control" does not mean that you can use all the company's money for personal purposes, here referring to the height of position and power of individuals with high shares.
Many people think that, if they want to get rich quickly, they have to be like other successful people: "take risks". But they did not know that, before doing anything, they all wore their own "seat belts".
Because they need to always be sure of two things:
First: Businesses must quickly create "cash flow", moreover the size of assets must be commensurate with that "cash flow". It is impossible to invest, research and produce all day, but forget the step of bringing products to market.
Second: The cash flow generated by the business company must be dozens of times higher than the income of each employee in the workplace. Because later on, they also have to pay salaries for employees, pay for the cost of machinery, tools ... in the company.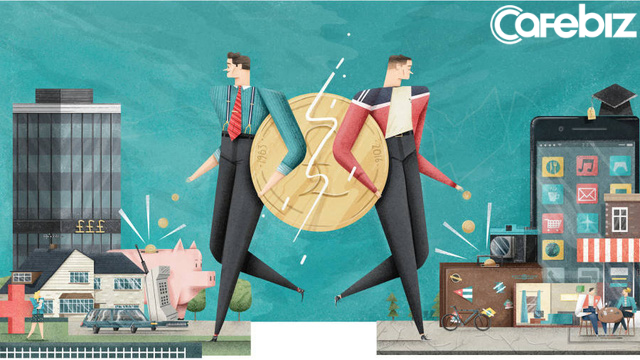 3. More important than making money is how to spend it
Most people care about income, but for entrepreneurs, expenses make them pay more attention.
The purpose of "cash flow" is to help keep the company running. Similarly, a person's wealth is expressed in cash flow, but other people often judge a person by the way he spends.
Theoretically, if the money a person spends is equal to the money they earn, then their whole life is bound to be very difficult to get rich, unless they are lucky (winning the lottery, getting help, etc.)
Therefore, we need to take money seriously, because its importance is not less than making money.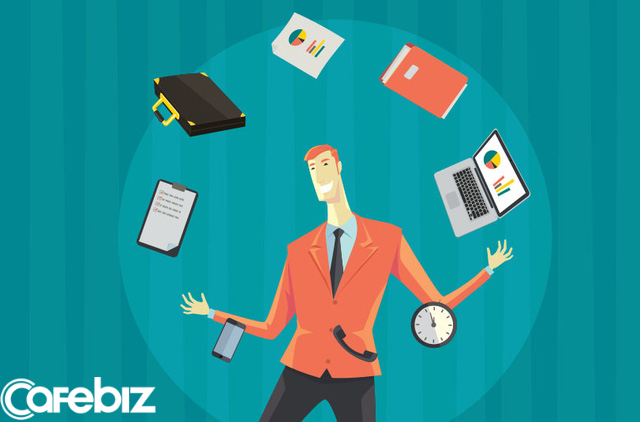 4. Conclusion: Three important things to do
The first: You need a "stable cash flow" to stay "survival". Moreover, "stable cash flow" also makes you more reliable financially in the eyes of your spouse, parents, children, friends, partners, employees...
Monday: You need to "control" yourself. Control assets, work, thoughts, feelings, responsibilities, pressures... so that you can quickly overcome the "safe zone" and develop yourself early.
Tuesday: You need to have a reasonable spending level. That way, the money you have worked so hard for will not be wasted on useless things.
According to Young Intellectuals