Tetra Pak, a Swedish packaging and processing solutions provider, has just been awarded the "Sustainable Business Initiative" award for its efforts in implementing sustainable solutions in Vietnam.
Overcoming many European businesses nominated in the "Sustainable Business Initiative" category, Tetra Pak was awarded the prize by EuroCham for its efforts to reduce environmental impact in its production and business activities. the creation of fully recyclable products as well as the promotion of the circular economy.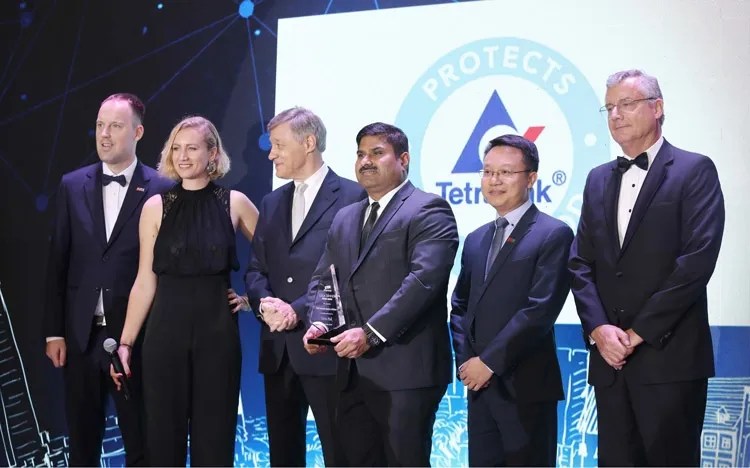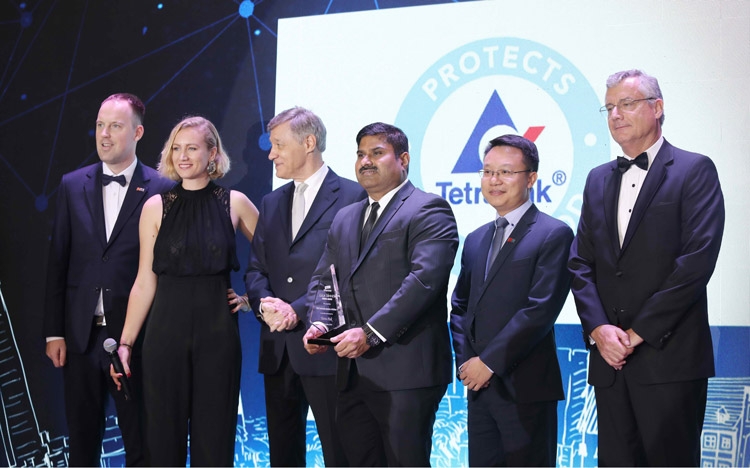 Specifically, Tetra Pak aims to have its liquid food containers collected and recycled. Typically, the "School recycling" program was piloted by Tetra Pak for 30 preschools in Ho Chi Minh City in 2017 and is expected to expand to 1,000 primary schools in Hanoi and Ho Chi Minh City within the year. To raise the awareness of environmental protection among students.
In addition to cooperating with local recyclers, the Company also actively cooperates with environmental community groups to set up and expand public collection points, enabling consumers to bring their own plastic bags. milk cartons come to collect and recycle. Currently, the company has 22 milk carton collection points in Hanoi and Ho Chi Minh City.
Besides, Tetra Pak has cooperated with 8 other companies in the field of consumer goods and packaging established the Vietnam Packaging Recycling Alliance (PRO Vietnam) with the desire to promote the circular economy model through accelerating the collection and recycling process. packaging product.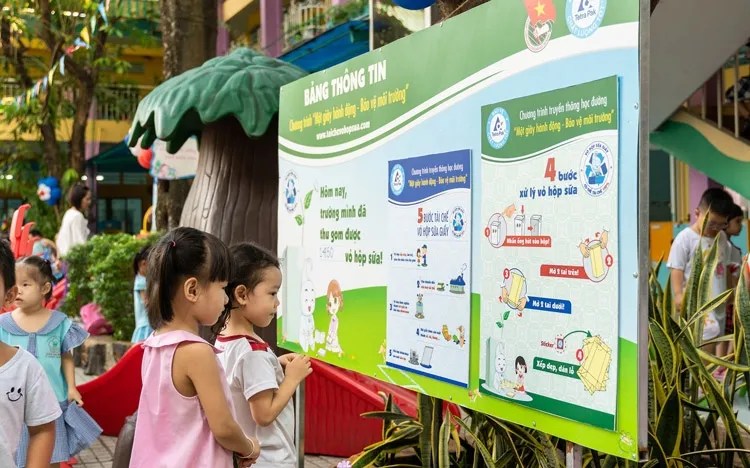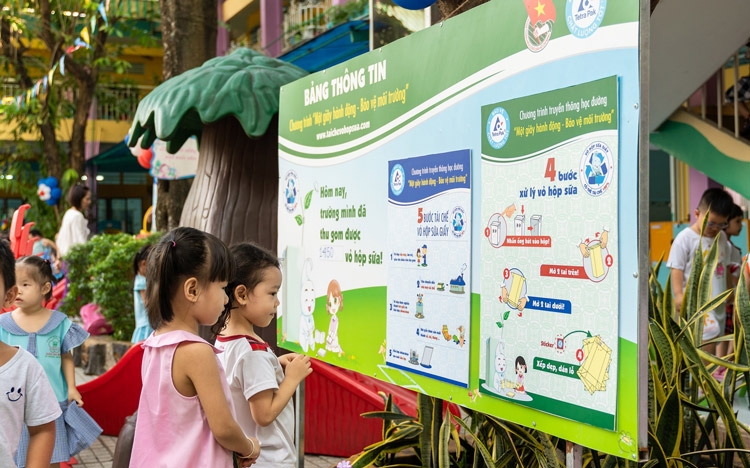 Tetra Pak's liquid food box is manufactured from a controlled and regenerated forest source, labeled with the FSC (Forest Stewardship Council) certification. Recently, the company has started testing paper straws for canned beverage products in Europe. With this step, Tetra Pak becomes the first packaging solutions company to launch paper straws in the region.
Globally, Tetra Pak aims to reduce greenhouse gas emissions by 42% by 2030 and commits to 100% of renewable electricity this year. In Vietnam, Tetra Pak is committed to promoting a circular economy, ensuring a safe food source and in parallel with protecting the green earth for the future of generations to come.
H. Ng
* Source: Saigon Entrepreneurs