While the smartphone market is slowing down, the tablet business in Vietnam has decreased by 15% compared to the same period last year. In the international market, only iPad is selling well.
Reduced 15% over the same period
A representative of FPT Shop said that compared to last year, sales of tablets (tablet computers) at this system decreased sharply. "The reason is that the companies do not focus on this product line as before and the demand for this product is no longer high," this person said.
Similarly, Mr. Phung Ngoc Tuyen, Director of Mobile Telecom industry of Mobile World, also said that tablet revenue in 2019 has so far decreased by 15% compared to the same period last year.
"Only Samsung, Apple and Huawei are still in business and continue to launch many new models. The best selling products belong to two brands Samsung and Apple. These two manufacturers are still investing in the tablet segment and bring new products, equipped with many modern features, suitable for the needs of the majority of users, "said Tuyen.
A representative of FPT Shop said that iPad is currently the best selling tablet product here.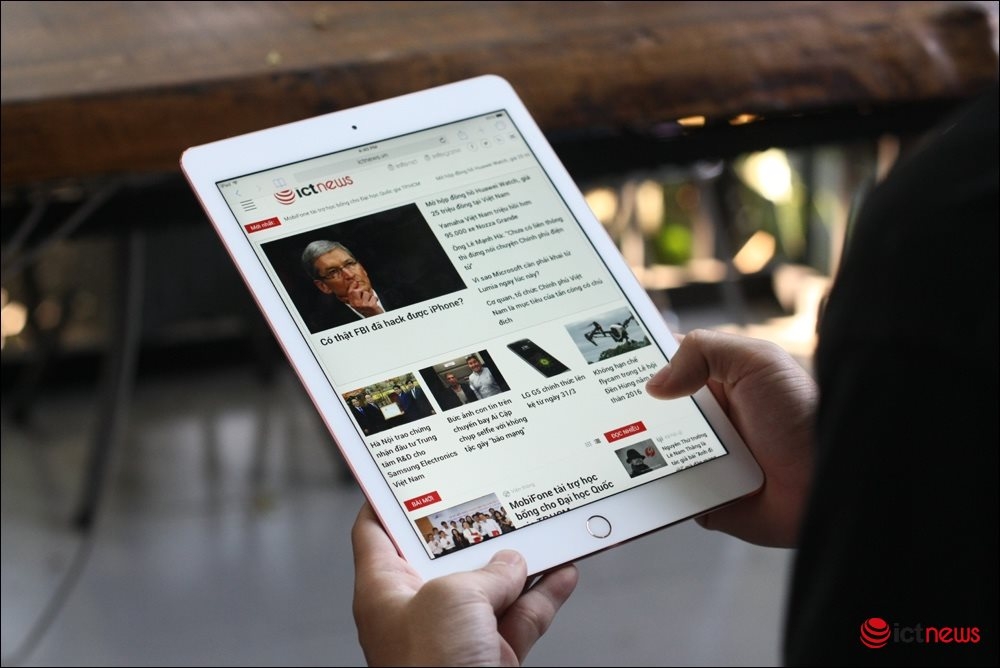 The two largest technology retailers in Vietnam have the same opinion about the cause of the decrease in tablet market share. This is mainly due to the decrease in user demand when the smartphone screen is getting bigger and bigger, the configuration is strong, almost fully meeting the working and entertainment needs of users.
Because of that, most manufacturers are not too salty with tablets. Currently, except for Samsung, Huawei and Apple, almost no manufacturers have launched new products in recent times.
Mai Trieu Nguyen, owner of Mai Nguyen system, said that every time the company launches a new product, its sales will increase during the launch time. For example, recently, Samsung launched the Galaxy Tab S6 line (VND 18.46 million) which sold quite well due to its beautiful design, strong configuration, reasonable price and many accompanying gifts.
However, Mr. Nguyen also said that the tablet market is saturated, smartphones are so good that almost users have no need to use tablets. Therefore, only when the company launches "hot" products or has a special promotion, it can be sold.
iPad market share increases, other brands decrease
According to data from IDC, in the second quarter of 2019, Apple continued to lead the global tablet market with 12.3 million iPads sold, an increase of 700,000 units over the same period last year and accounted for 38.1% of the market. global part.
Followed by Samsung with 4.9 million units sold, 100,000 units down year-on-year, accounting for 15.2% global market share. Ranked third is Huawei with 3.3 million tablets sold, accounting for 10.3%. This number of Huawei is down slightly from 3.5 million units in the same period last year. This is partly explained by the Sino-American war.

Currently, iPad 3 is still the best-selling tablet model in the international market. According to Apple's report, in the second quarter of 2019, sales of this tablet increased by 22% compared to the fourth quarter of last year and reached the highest level in the past 6 years.
Also according to the company's survey, 93% customers said they were satisfied with the new iPad. Among customers planning to buy a tablet more than 70% said they would choose iPad.
Phuong Uyen
* Source: ICT News