The former head of Facebook Vietnam has just been officially appointed as the general director of Go-Viet after his predecessor resigned last month.
Go-Viet has just officially appointed Ms. Le Diep Kieu Trang (Christy Le) to hold the position of new general director. In her new position, she will lead the company in the next phase. Ms. Trang said this is an interesting job that is hard to find.
"Seeing the success of the Go-Jek multi-service platform profoundly changing lives in Indonesia, I look forward to seeing these successes in Vietnam as well. In the tech world at the moment, it's hard to find a more exciting job," Trang said.
The Go-Jek side said that the appointment of Ms. Trang is part of the goal of improving Go-Viet's operational efficiency. This also proves the importance of the Vietnamese market because this is Go-Jek's first investment market in Southeast Asia.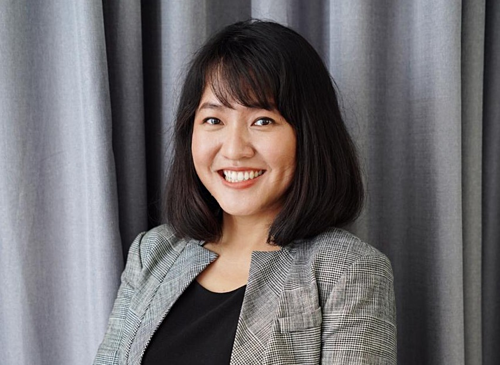 Mr. Andrew Lee - Go-Jek's director of international market development said that Ms. Trang is the ideal choice to Go-Viet maintain existing growth. "Christy Le has the perfect combination of deep experience in the technology field, deep understanding of the market and a desire to improve the quality of life of Vietnamese people. Therefore, she will be a great piece for the Go-Viet team," stated Mr. Andrew Lee.
Ms. Le Diep Kieu Trang was born in 1980 in a family with a business tradition. Mr. Le Van Tri, her father, is a former Deputy General Director of Southern Rubber Company (Casumina), while her brother Le Tri Thong is currently Vice Chairman of PNJ Company.
Graduated from Massachusetts Institute of Technology (MIT), Kieu Trang joined the strategic consulting firm McKinsey. After that, she and her husband, Sonny Vu, founded Misfit Wearables.
At the end of 2015, when Misfit Wearables was sold to Fossil Group, Le Diep Kieu Trang held the position of General Director of Fossil Vietnam. In early March 2018, she withdrew from Fossil Vietnam to join Facebook. She took on the role of Director of Facebook Vietnam until the end of 2018 and left because she could not arrange family work.
On the Go-Viet side, on March 29, the company confirmed that Mr. Nguyen Vu Duc is no longer the general director of the company. At the same time, Ms. Nguyen Bao Linh also left the position of deputy general director in charge of development. Both will become advisors for Go-Viet, Go-Jek and continue to work in Vietnam.
Telecommunication
* Source: VnExpress