After 5 months as general director, Ms. Le Diep Kieu Trang will resign, bid farewell to Go-Viet and leave an empty seat that has not been replaced.
The above information has just been received Go-Viet announced on September 18. According to the released statement, Ms. Trang decided to choose her own career path and the company "regrets this". The company has not disclosed the exact time when Ms. Trang quit her job.
"We always put the most effective business plans and intentions with each leadership period. However, after 5 months working at Go-Viet, Ms. Le Diep Kieu Trang (Christy Le) decided to choose a different direction. We have always tried to find a consensus between the parties but have not had the expected results," said Go-Viet.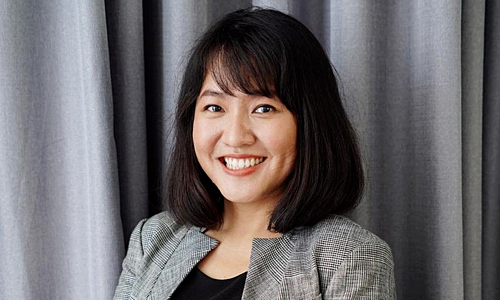 After Ms. Trang's departure, Go-Viet affirmed that it is still confident that the current management team in Vietnam, supported by a team of international experts at Go-Jek, will ensure the company's long-term development. next time.
Commenting on the personnel change, Go-Viet said that the company always appreciates the spirit of cooperation and respect for each individual.
Take the position of General Director Go-Viet Since the end of April 2019, Mrs. Diep Kieu Trang, born in 1980, is a famous figure in the Vietnamese technology world. Graduated from Massachusetts Institute of Technology, Kieu Trang joined the strategic consulting firm McKinsey. Later, she and her husband, Sonny Vu, founded Misfit Wearables.
At the end of 2015, when Misfit Wearables was sold to Fossil Group, Le Diep Kieu Trang held the position of General Director of Fossil Vietnam. In early March 2018, she withdrew from Fossil Vietnam to join Facebook. She assumes the role of Director of Facebook Vietnam until the end of 2018.
On the Go-Viet side, although it has only been present in Vietnam for one year, it has changed its general director twice. At the end of March, this company confirmed that Mr. Nguyen Vu Duc left the position of General Director, Ms. Nguyen Bao Linh also left the role of Deputy General Director in charge of development. Both characters associated with the company's early days became advisors to Go-Viet, Go-Jek and still work in Vietnam.
Telecommunication
* Source: VnExpress