Prudential Financial, the largest insurance group in the United States, announced on September 5 that it would buy online insurance startup Assurance IQ for $2.35 billion. aims to expand access to tech-savvy customers who prefer to transact via the Internet.
The announcement said the acquisition will be completed in the fourth quarter of this year.
This is the latest in a wave of big data and technology investments insurance tradition by acquiring Silicon Valley startups. Prudential Financial, founded 144 years ago, is the largest insurance company in the United States by assets.
Considered one of the pioneers in the field of insurance technology (Insuretech), Assurance IQ, based in Bellevue, Washington state, and similar startups like Health IQ and Clover Health in California attract attention. gained a lot of attention in the past year thanks to groundbreaking models that use artificial intelligence and automated data processing systems to increase revenue and cut costs.
Prudential Financial's decision to buy Assurance IQ for $2.35 billion is considered the largest strategic acquisition in the insurance technology sector.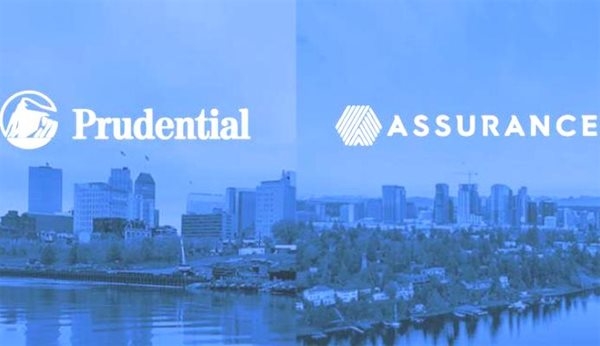 Assurance IQ uses data science and machine learning to accelerate the process of choosing the right insurance plan for customers. The company sells health, life, home, and auto policies online to more than 20 insurance providers. The company also has a team of consultants ready to answer questions of potential customers over the phone.
"Consumers don't want to be contacted just through an insurance agent but also through an online portal," said Sandler O'Neill, an analyst at John Barnidge, of insurance trends. Currently.
By eliminating the inefficiencies of traditional insurance models, Assurance IQ's service platform leverages the power of technology and responds to the detailed needs of customers' needs, reducing customer acquisition costs. , allowing the company to penetrate deeply into the mass market while maintaining a high quality of service and product selection.
Prudential Financial executives say that Assurance IQ can help the group solve a problem that has long been challenging big names in the life insurance industry: selling insurance to low-income customers.
The acquisition is part of a broader trend in which insurance giants are racing to bet big on insurance tech startups in Silicon Valley that are disrupting the traditional insurance market. .
Andrew Sullivan, who has just been appointed to the position of Executive Vice President of Prudential Financial, said that Assurance IQ will bring Prudential Financial 17 million more customers.
Prudential Financial will make money from the commissions and other fees that Assurance IQ collects from insurance providers. At the same time, Prudential Financial will also offer insurance products through Assurance IQ.
Through this deal, Prudential Financial expects to save $25-50 million in costs in 2020 and this figure will increase to $50-100 million in 2022 and help the group's profits increase. 30-35 cents per share in 2021.
The acquisition is part of a broader trend in which insurance giants are racing to bet big on insurance tech startups in Silicon Valley that are disrupting the traditional insurance market. .
Venture capitalists like SoftBank Group and Andreessen Horowitz have poured massive investments into the insurance technology sector over the past 18 months.
Insurance technology company Health IQ started selling insurance policies in 2016. The company is valued at $450 million and has so far attracted $55 million from Andreessen Horowitz and other investors. . In April, SoftBank Group led a group of investors to pour $300 million into US-based Lemonade Insurance, which sells insurance online to homeowners and renters.
Meanwhile, the startup of insurance technology company Clover Health in Ho Chi Minh City. San Francisco, specialized in selling insurance Medicare for the elderly, raised $500 million in investments in January 2019.
Chief Financial Officer (According to Wall Street Journal)
* Source: Saigon Times