The investment from Softbank, if successful, is expected to help VNPAY become a unicorn, showing the strong attraction of the e-wallet market in Vietnam.
VNPAY Chairman Tran Tri Manh confirmed to have received a funding package from SoftBank's Vision Fund and Singapore's GIC National Investment Fund. DealStreetAsia said the proposed investment is up to 300 million USD in VNPAY. However, according to Nhip Cau Dau Tu's source, the investment amount received by VNPAY is about 150 million USD.
VNPAY is considered the first investment in Vietnam of Vision Fund, an investment fund owned by Japanese billionaire Masayoshi Son. This big deal marks the strong entry of foreign companies into Vietnam's potential e-wallet market.
The landing of foreign funds
According to statistics of the State Bank, in the second quarter of 2019, the growth rate of payment for mobile banking services reached over 160%. Transactions per year via e-wallets in Vietnam reach 60 million times with an average value of 200,000 VND/transaction and have the highest growth rate in the world at about 35%/year. The majority of respondents also assessed that in the next 10-15 years, the traditional banking model will be replaced by the cooperation model between banks and technology companies. finance (fintech).
Also according to the 2019 Southeast Asian digital economy report released by Google, Temasek and Bain & Company in early October, the digital economy in Vietnam will reach 12 billion USD in 2019 and will break through to 43 billion USD by 2025. Vietnam's fintech market reached 4.4 billion USD in 2017 and will increase to 7.8 billion USD in 2020, according to research by Solidiance Consulting Company. According to this statistic, Vietnam currently has about 70 active fintechs, with 30 payment intermediaries licensed by the State Bank to provide e-wallets.
Therefore, the presence of Vision Fund in VNPAY will not be too surprising as investors increasingly show interest in the Vietnamese market. This is the world's largest startup investment fund with many big deals such as investment in Uber, Grab, Loggi... VNPAY is the first deal of SoftBank's fund to pour capital in Vietnam.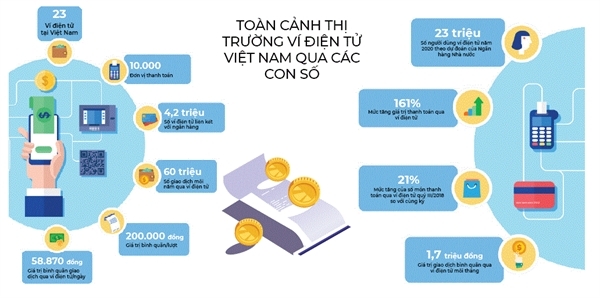 VNPAY was established in March 2007 by Mr. Tran Tri Manh as Chairman of the Board of Directors and Mr. Mai Thanh Binh co-founded. Mr. Binh also co-founded Garena Vietnam. In addition, he founded the venture capital company Teko Ventures, currently investing in 10 startups, including VNPAY. VNPAY has associated with more than 40 banks operating in Vietnam, 5 telecommunications companies. Currently, there are more than 23,000 points accepting payment with VNPAYQR code nationwide, among them are a series of big brands such as Vietnam Airlines, Vietjet Air, Mobifone, FPT, Redsun-ITI restaurant chain, chain stores Canifa, GenViet, Eva de Eva fashion…
SoftBank's massive funding, if successful, could put VNPAY in the category of unicorns, private startups valued at $1 billion or more. VNPAY raised huge capital from a major investment "tycoon" in the world, partly reflecting the attractiveness of the current Vietnamese fintech market. This is not just a race between fintechs, but also involves technology companies and telecommunications businesses, banks and foreign funds.
One of VNPAY's top competitors is MoMo, which closed a Series C funding round led by Warburg Pincus in January. According to a source from DealStreetAsia, the deal is valued at up to USD 153 million, making the deal worth up to USD 153 million. it became one of the largest fundraising rounds for an e-wallet in Vietnam. Investments in payment companies such as VNPAY and MoMo also show that foreign investment and venture capital firms are increasingly penetrating the e-wallet market in Vietnam.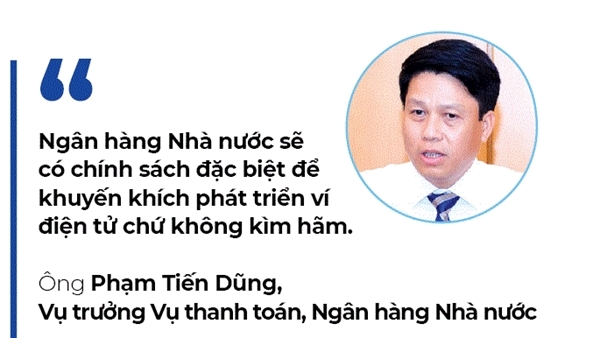 How big is Softbank?
SoftBank has always been known for dominating the market by spending a lot of money on one company. The lesson of Uber in Vietnam is a typical example. Masayoshi Son's Vision Fund has poured more than $70 billion to "raise" dozens of companies. In the Fund's first press releases, SoftBank explained that the aim of this investment strategy is to help accelerate the growth of businesses that will be the foundation for the next industrial revolution, and that These are long-term investments of unprecedented scale in history. In recent years, Masayoshi Son, the owner of SoftBank, has emerged as a major figure in the investment world, even being called the "Warren Buffett of the technology world". Son invests heavily in fledgling technology startups around the world. He supports the idea that machine learning is getting smarter than the human brain – known as "singularity" and predicts this will happen in the next 30 years. During his most recent annual shareholder meeting, Son made a presentation about his goal of growing its current market capitalization 20 times to 20 trillion yen ($1,850 billion) by 2040.
Investments from SoftBank's Vision Fund, most of which start with $100 million, include well-known names such as Uber, WeWork, team-working app Slack, online lending company Sofi, and food delivery startup DoorDash. , e-commerce startup Brandless, agricultural startup Plenty, and pizza-making startup Zume.
With the view that "small people will become giants", the amount of 150 million USD for VNPAY e-wallet has become the second largest investment for e-wallets in Vietnam. Moreover, one of the current emerging e-wallets in Vietnam, Grab's Moca, is not out of the hands of SoftBank when they are holding the largest share in this ride-hailing company.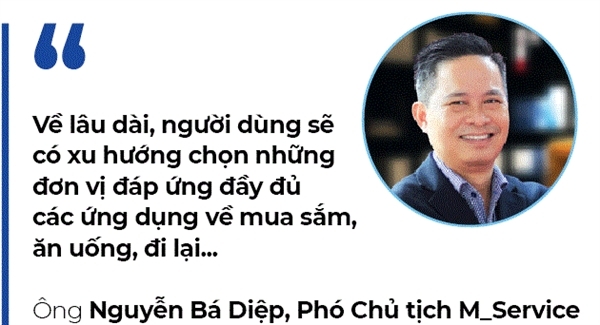 It can be seen that, once again, SoftBank wants to reshape the e-wallet market in Vietnam as it did with Uber and Grab in early 2018 because the ability to dominate the market share of e-wallets is almost independent of the launch of e-wallets. life sooner or later, but based on the investment of that e-wallet. This may lead to a fierce battle in the potential e-wallet market in Vietnam.
Because, e-wallets not only have potential in the field of online payment, but have now encroached on direct payments at stalls, ticketing points... Besides, e-wallets have also become a mining channel. big data to become an important input for other businesses in the future.
The battle for 1st place
The Prime Minister has approved the cashless development scheme for the period 2016-2020. In order to build a cashless economy, the Government has requested 100% schools and hospitals in urban areas to coordinate with banks and organizations providing intermediary payment services to collect tuition fees. hospital fees... by non-cash payment methods, giving priority to payment solutions on mobile devices and card-accepting devices. It can be seen that wallets are receiving great support in this policy, while creating an attractive attraction for increasingly large investments in the fintech market.
In the competition for market share at this stage, most wallets have not put profit first, but mainly occupied market share, so they should offer a generous promotion strategy for customers, discounting discounts. high discounts, low surcharges... up to thousands of billions of dong per year, no less than the race to "burn money" of e-commerce. By the end of 2018, the whole country had more than 4 million e-wallet accounts linked to banks, with a transaction volume of 60 million transactions per year. The transaction value is also very small, averaging 200,000 VND/transaction. The number of customers is not much, the transaction value is small, the promotion costs are too large... which explains why most of the e-wallets are losing money.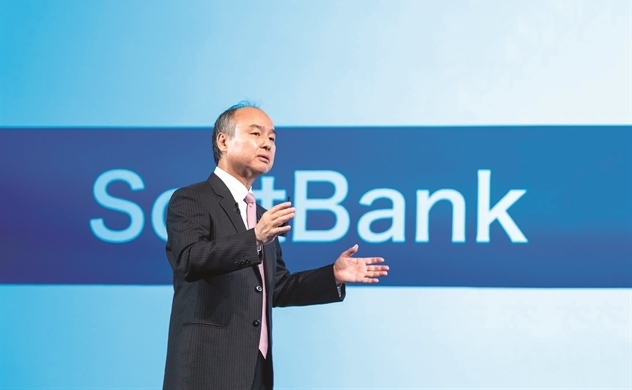 To pursue this expensive race, e-wallets must have enough financial strength and currently, 90% market share of e-wallets, both value and number of transactions in Vietnam belongs to 5 middle-class companies. payment time, especially, all these 5 enterprises have foreign capital from 30% to over 90%. As of November 2018, MoMo's charter capital is 112.2 billion VND, of which, E-Mobile VN Investments SIBV holds 25,51% capital and is the foreign investor that owns the most shares in this fintech, Standard Chartered Private Equity owns 17.9%. Before that, a series of investors also poured money to buy e-wallets such as VNG investing in ZaloPay, Grab buying shares in Moca, AirPay with the participation of Internet Sea (Singapore), 1Pay with the investment of TrueMoney...
In addition to MoMo, ZaloPay is also considered a potential e-wallet. ZaloPay is said to have owned 16% e-wallet market share as of the end of 2018. Most of these e-wallets are directly or indirectly (through the parent company) owned by foreign investors. In this battle, MoMo wallet has an advantage with an ecosystem of over 12 million users, 12,000 partners, 100,000 payment acceptance points, and direct links with 22 commercial banks. MoMo wallet leader said that he is always looking for and expanding the connection of payment acceptance points from collection services, partners of big names like Apple, Google or simply a glass of water on the sidewalk.
Recently, MoMo has been deployed at Hong Ngoc General Hospital (Hanoi), Dermatology, Pediatrics 1 and University of Medicine and Pharmacy in Ho Chi Minh City. In early September, the unit and FPT Information System Company (FPT IS) signed a strategic cooperation agreement to bring the MoMo e-wallet electronic payment utility into the FPT.eHospital hospital management system nationwide. country. With this cooperation, hundreds of hospitals across the country can apply modern and convenient payment technology of MoMo e-wallet.
Meanwhile, ZaloPay's latest step is to cooperate with Bamboo Airways to allow customers to book flight tickets and pay directly on this wallet application. ZaloPay has the advantage of inheriting the solid technology platform and ecosystem of VNG Group. In particular, ZaloPay allows users to transfer money between banks, transfer money via phone number, transfer money through Zalo chat frame... All for free, which many wallets and banking applications have not been able to do.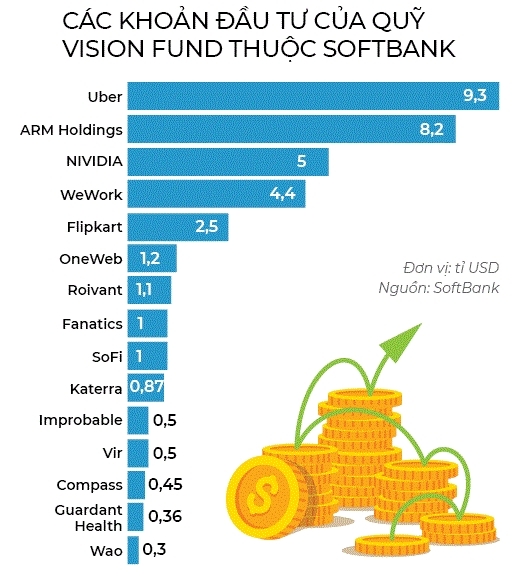 Although e-wallets will combine with foreign funds to increase their potential finance attract customers, but in fact, users rarely save more than 3 payment applications in their phones. In order for customers to switch to their wallets, in addition to the need for a common standard, the market needs to reduce the number of wallets. This means that the battle to attract users of e-wallets in the coming time will be very fierce. Overview of the current e-wallet market has about 30 units, but only 2-4 units have customers and markets. In the context of fierce competition, it is predicted that in the next few years, this market will gradually decrease.
Mr. Nguyen Hoa Binh, Chairman of NextPay Consortium (VIMO and mPOS e-wallet consortium merged last month) replied to the press that the majority of e-wallet market is speculative for the purpose of raising capital. , sold to foreign investors, many companies do not have a clear and sustainable direction, mainly following the fever of wallets, fever of payment intermediaries. This market is extremely competitive because the profit margin is only 0.2-0.5%. Mr. Binh forecasts that in the next few years, there will be only about 5 e-wallets remaining in the market, which are wallets with different products, large transaction volumes or large supporting ecosystems.
The potential of e-wallets is clear, but the challenge is equally great. "The most difficult thing is that consumers do not trust electronic payments and are cautious when using services," said Nguyen Ba Diep, Vice President of M_Service, which owns MoMo. Therefore, the emergence of large-scale, professional e-wallets will help this market mature more quickly.
In the immediate future, e-wallets still have to spend money on promotions, marketing... so the battle has not stopped. However, according to Mr. Diep, in the long run, the market will self-correct because customers cannot choose too many wallets. They will choose products that are good and relevant to their experience. In particular, they will tend to choose units that fully meet applications for shopping, dining, commuting, etc.
Bao Trung
* Source: Investment bridge