Professional website design plays an extremely important role for businesses and individuals in online business. Website is a special communication tool that helps customers access your products and services. So, a professional website can help you attract more customers, increase sales and generate better profits.
In this article, I would like to introduce some of the best web design companies in Hanoi for your reference
JayBranding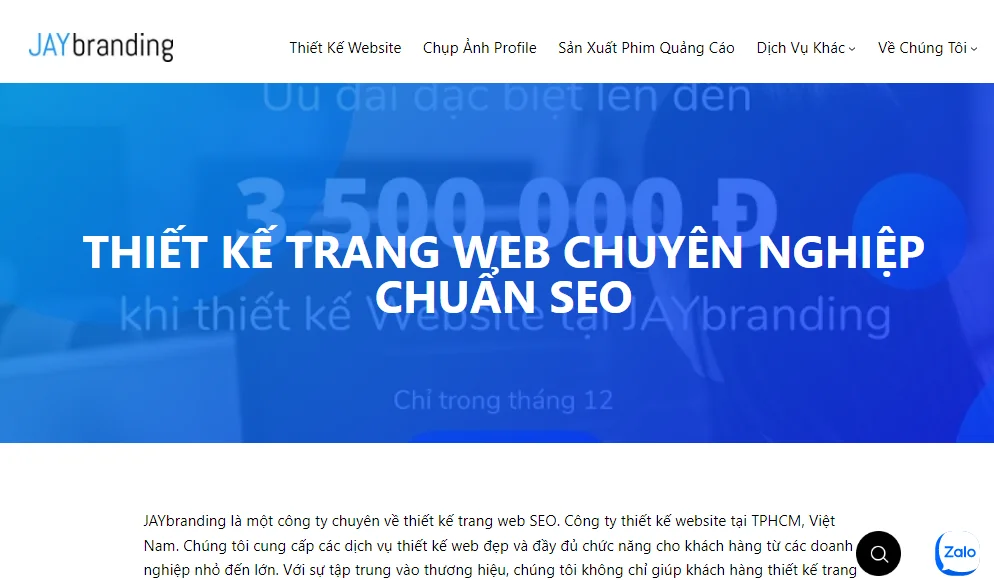 With more than 10 years of experience in the field of Website design, JAYbranding has become a professional website design company not only the best web design company in Hanoi but also in the whole country. 
JayBranding always focuses on researching, analyzing and evaluating the market to offer solutions that match the needs and business goals of customers. In addition, we also focus on promoting sustainable development in the fields of manufacturing and communication by using advanced technologies and techniques to meet the increasing demands of the market. .
SEO standard website design by JAYbranding will bring the following Professional & Premium features. Applying advanced technologies in website design, integrating smart features, optimizing the entire website in terms of both art and technique. A team of programmers with leading experts in technology integration for websites, in each project, we integrate for our customers the new and most advanced technologies such as: Optimize cache, Optimize resources Resources, Data Optimization, SEO Optimization…
CONTACT INFO:
Business registration address: 15 Tran Khac Chan, Tan Dinh Ward, District 1, Ho Chi Minh City, Vietnam.
Office: 27 Hoang Hoa Tham, Ward 6, Binh Thanh District, HCMC
Email: hi@jaybranding.com
Hotline: 0899991131
Website: https://www.jaybranding.com/
Website Design Company ADC Vietnam
The international transaction name is ADC SOFTWARE is a unit operating professionally in the field of software development, e-commerce and information technology system integration. Besides, this is also one of the best web design companies in Hanoi.
ADC Vietnam is always at the forefront of research, development and supply of solutions, internal management software programs and software operating in the network environment.
ADC Vietnam's products are developed based on practical requirements and must immediately meet and solve the requirements of management, administration and business of the Customer as well as the requirements for development and expansion of the Customer in the future.
The most prominent and powerful feature of the solutions and products provided by ADC Vietnam is promoting the creativity of customers. Customers easily master technologies and techniques as well as easily express and operate activities according to their intentions and purposes when using ADC's products in managing their activities.
CONTACT INFO:
Address:  No. 23, alley 28 Van Huong alley, Ton Duc Thang street, Hang Bot ward, Dong Da district, Hanoi city
Website: https://www.adcvietnam.net
Website design company in Hanoi Thuy Thu Agency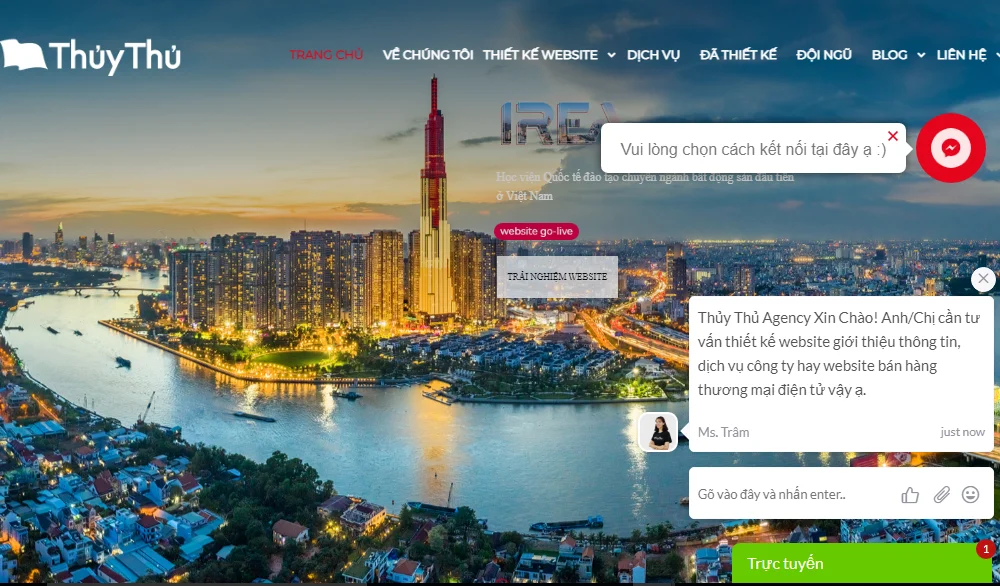 Officially "sailing" from November 2016 with 5 enthusiastic members, with more than 9+ experiences in the field of Digital Media. Shipper Start the journey to conquer this colorful "territory" with high determination and a spirit of full commitment. And Multi-industry Website Design is the first strategic service that we decided to stick with and dedicate to today. 
When the trend of using the Internet is really "taking up waves" in Vietnam with the "boom" of industry 4.0. Sailor has realized the great importance of the website in the race of digital transformation. Website is the foundation to help raise brand value, drive revenue and is the perfect tool for the success of key marketing strategies. Since then, Sailor was officially launched, starting the mission of "BUILDING SOLUTIONS IN DIFFERENTLY FOR MULTIPLE WEBSITE DESIGN".
CONTACT INFO:
Address: 156 Nguyen Van Thu Street, Da Kao, District 1, Ho Chi Minh City, Vietnam
Website: https://thuythu.vn/thiet-ke-web/
Website design Seovina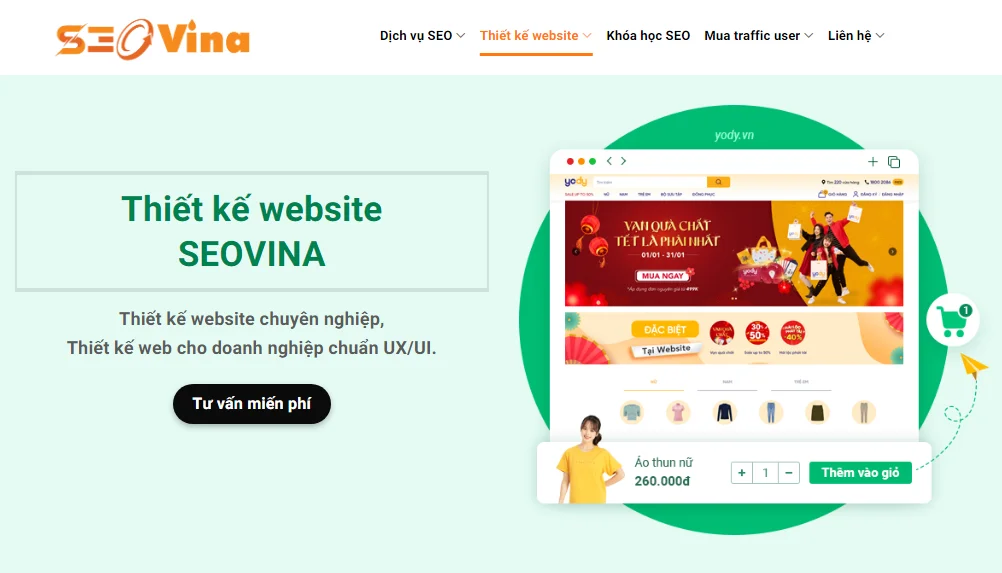 Customer's website is SEO VINA - one of the best web design company in Hanoi, Programming on standard SEO platform, high security and stability. The management system of the website has a beautiful, intuitive interface and is compatible with many different devices. Professional VINA SEO web design service with:
Beautiful interface: The interface is designed professionally, scientifically and with quality assurance.
Domain names: Diversity of domain names and fully registered subject information. Specifically, there are Vietnamese national domains and international domain names.
SEO keywords to the top of google: The keywords are optimized and SEO to the top of Google, thereby attracting thousands of potential customers to visit, improving the reputation of the website.
Great and cheap VPS: Providing terrible VPS, hosting packages, attractive cheap prices, optimizing costs for businesses.
CONTACT INFO:
Address: No. 1, Alley 1 Chu Van An, Lien Bao Ward, Vinh Yen, Vinh Phuc.
Website: https://seovina.vn/thiet-ke-website-tai-ha-noi/
Website design company Mat Bao WS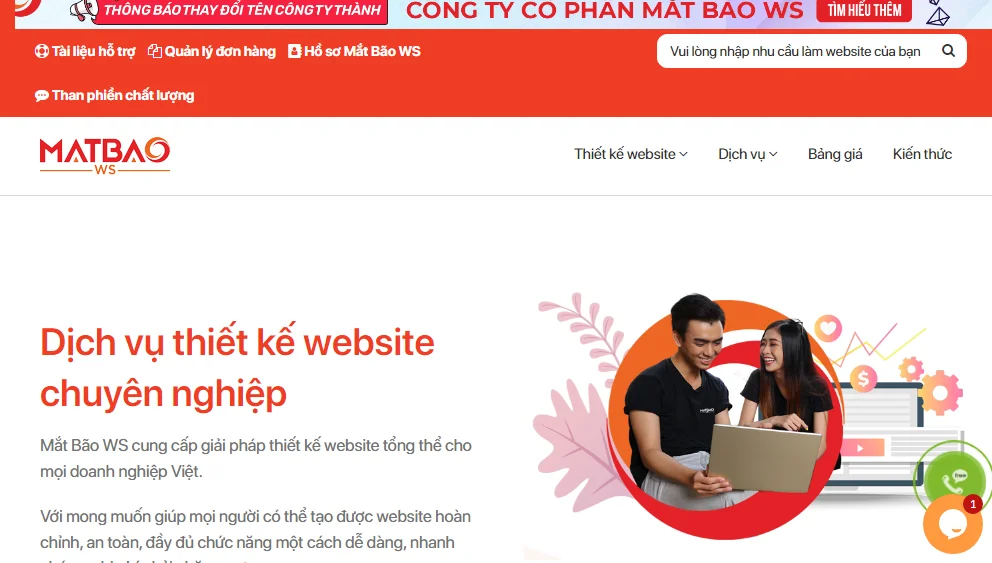 Eye of Storm WS – one of the best web design company in Hanoi, provides total website design solutions for all Vietnamese businesses.
With the desire to help everyone be able to create a complete, secure, fully functional website easily, quickly, and at an affordable cost.
Mat Bao WS provides ready-made interface warehouse with hundreds of templates, divided by many different industries. Businesses can easily choose the right web template for them.
Website is not updated with image content, and regularly optimized is like a beautiful villa that is abandoned without care. Don't waste your revenue growth, your customers.
CONTACT INFO:
Address: 8th floor – Building 381 Doi Can – Ba Dinh – Hanoi
Website: https://matbao.ws/