The chairman of Fast Retailing Group, which owns the Uniqlo brand, affirmed that Vietnam is an important market, but the company remains tight-lipped about its next plans after opening its first store in Ho Chi Minh City.
Sharing at the press conference held on the afternoon of December 5 before the official opening on the morning of December 6, Mr. Tadashi Yanai, founder, chairman, and general director of Fast Retailing Group, the company owned by brand Uniqlo The opening of Dong Khoi store is an important step in Uniqlo's global development plan. This is the second largest store in Southeast Asia, with all Uniqlo product lines in the world.
He also emphasized that because Vietnam is an important market, Fast Retailing has made the most careful preparation. This is also the reason why Uniqlo has just opened its first store in Vietnam. "A shop in Vietnam at the moment can do many things, even things that were not possible before," said Mr. Yanai.
However, the next plan of Fast Retailing Group as well as Uniqlo brand in Vietnam after the first store is not disclosed.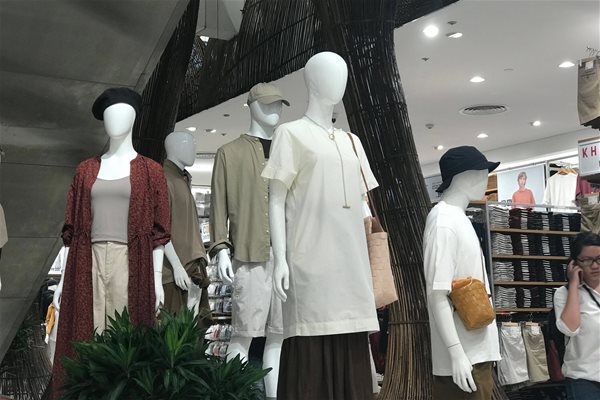 Answering a question from TBKTSG Online, Mr. Osamu Ikezoe, General Director of Uniqlo Vietnam, said that in the immediate future, the company will focus on successfully deploying the first store. On this basis, the company wishes to open other stores as well as consider adding other brands of the group to Vietnam after the core brand Uniqlo.
He also said that in the immediate future, he will focus on Dong Khoi store to sell goods in the real world, in real space, not yet sell online, even though he knows that e-commerce is growing, the rate of phone usage is increasing. Vietnamese intelligence is high.
Regarding the pricing strategy in the context of high rental costs, Uniqlo Vietnam's leader said that it will focus on satisfying customers with product quality, with no plans to reduce prices. In addition, this company has implemented a revenue and profit strategy for each store by location.
Fast Retailing produces $3 billion worth of goods in Vietnam

According to Mr. Yanai, in the past time, this group has produced and exported US$3 billion worth of goods from Vietnam to the world. Uniqlo increasing. He hopes to produce more in the near future.
Minh Tam
* Source: Saigon Times