The name Unique Clothing Warehouse (UCW - roughly translated as 'Unique Clothing Warehouse') has now been abbreviated as Uniqlo for flexibility, but retains the old font. That's one of the things that differentiates the company from its inception. But the company's founder will no doubt be delighted with its success.
Predecessor of Uniqlo was founded in the city of Ube prefecture, Japan, in the southwestern Yamaguchi prefecture, famous in the first decades of the last century for mining coal, chemicals, concrete and steel. Ogori Shoji is a men's clothing store opened by the Yanai family in March 1949.
After that, more stores were opened and the business grew and expanded to the point where founder Hitoshi Yanai felt confident enough to set up Ogori Shoji Co., Ltd. in the spring of 1963, with capital six million yen. Growing steadily over the next 20 years, ready-to-wear stores benefited from Japan's decade of economic growth and disposable income.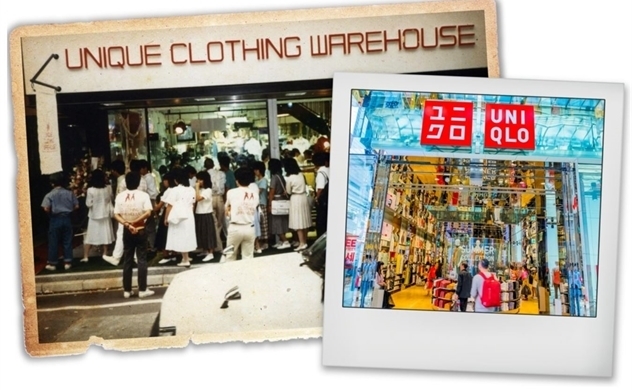 In 1984, the company, led by Tadashi Yanai, the founder's son, was ready to take on the next challenge and opened its first Unique Clothing Warehouse.
"The concept is to provide a store where customers can shop easily and buy high quality clothes at a reasonable price, just like buying a magazine in a bookstore," said Ms. Beryl Pei-Chi Tung , a company spokesman said of Mr. Tadashi's intentions.
"Inspiration for the 'self-service' style of shopping came from a student store at a university he visited on a trip to the US," she said. "Instead of just self-service, he adapted the service style to a system that responds to customer needs."
A year after the original store opened, the company's first major store opened next to a major road - to cater to customers arriving by car and buying in bulk - in the Yamaguchi prefecture. The company wanted to take a larger share of the clothing market, both at home and abroad. Incidentally, UCW's ambitions for the Hong Kong market played an important part in the company's growth as we know it today.
When the company was doing business registration in Hong Kong in 1988, the "C" in the company's name was mispronounced as "Q" and the Uniqlo brand was born. Intrigued by the new name, Mr. Tadashi Yanai changed store names across Japan.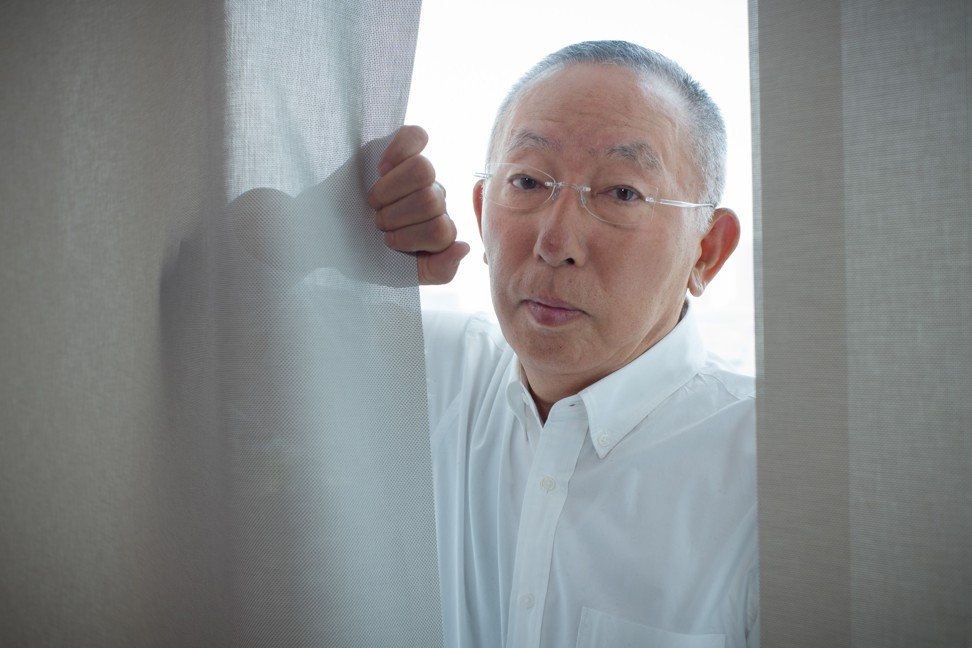 Three years later, the Ogiri Shoji company was renamed to Fast Retailing Co., Ltd. and was listed on the Hiroshima Stock Exchange in the summer of 1994. In 1997, Fast Retailing listed its shares on the second section. of the Tokyo Stock Exchange.
It was also at that time that Uniqlo decided to follow in the footsteps of other clothing retailers, such as The Gap of America, by making its own brand products and selling them exclusively through stores. its store. In partnership with a retail branding consulting firm in the US, Uniqlo designed a new logo and improved the models of clothing it makes, the way they are presented and arranged in stores.
Uniqlo has begun outsourcing clothing production at factories in China, where labor costs are significantly lower than in Japan, which helps the company maintain low prices. Although Japan still faces a years-long economic downturn, high-quality clothing at reasonable prices is still attractive to consumers.
Initially, the percentage of original products in Uniqlo stores was not high, Ms. Tung said. "And until 1998, Uniqlo opened its first store in Tokyo, in the Harajuku district, with all products sold under the Uniqlo brand. This makes it possible for us to sell high quality products at reasonable prices, which is the fundamental value behind our products."
With more than 500 domestic stores in Japan in 2001, online stores allowed more shoppers to access its products, and profits hit new highs, Uniqlo pushed ahead with its expansion plans. foreign. The company's Shanghai office opened in 1999 to focus on production management, and the first overseas Uniqlo stores opened in London, in September 2001, the company opened its first store. in China in Shanghai.
According to the company's website, Fast Retailing Group's corporate philosophy is: Change clothes. Common intellectual changes. Change the world." That led to the concept of 'LifeWear' (roughly translated as life fashion), that is to 'enrich the lives of people everywhere', regardless of race, age, ethnicity, religion, disability, gender or sexual orientation. Uniqlo clothing is a tool that helps improve people's lives, the company claims.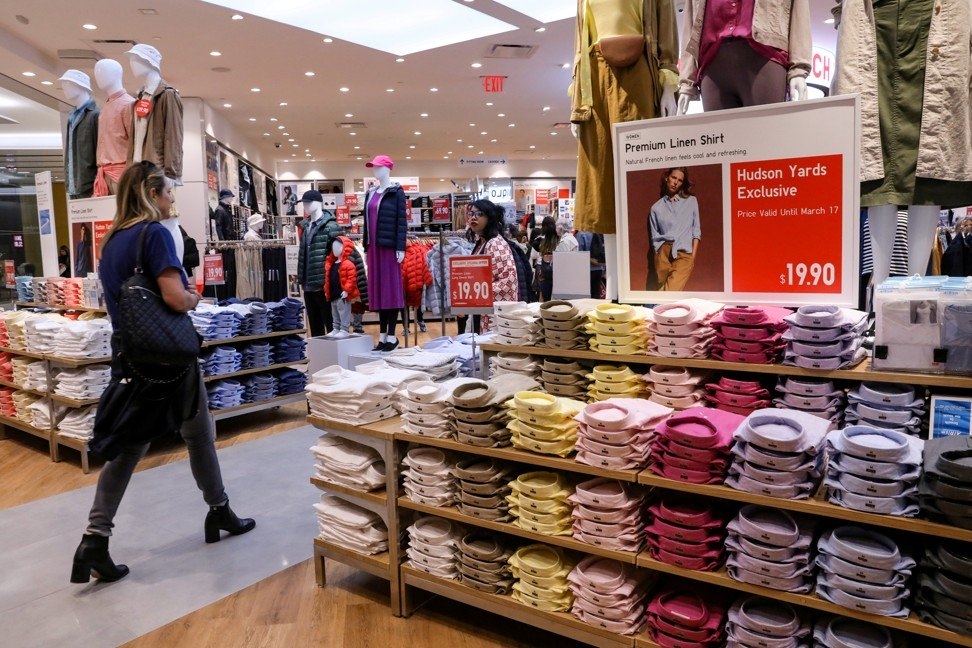 "Uniqlo LifeWear is made for everyone, so everyone is the target customer," says Tung.
A decade on, the Uniqlo logo has appeared on many shopping streets around the world. New York is the company's gateway to the North American market, with a store in Hong Kong's Tsim Sha Tsui neighborhood in 2005, and the company also has a presence in Seoul in a joint venture with Lotte.
Fast Retailing does not have its own manufacturing facilities but works with partners worldwide. Currently, most of the partners are in Asia, including China, Vietnam, Indonesia and India, with local offices in Shanghai, Ho Chi Minh City, Dhaka, Jakarta, Istanbul and Bangalore. The company also operates design studios in Japan and another in New York since 2004.
And while it seems that everything the company's management touches turns to gold, the company has in fact encountered a number of setbacks – such as its brief foray into the food business, under its brand name. Skip, which lasted only 15 months since 2002.
In an interview with The Daily Telegraph in March 2016, Mr. Tadashi Yanai said: "It seems that I am a successful person, but in reality I have made many mistakes. But people take their mistakes too seriously. Instead, you have to be positive and believe that you will find success next time."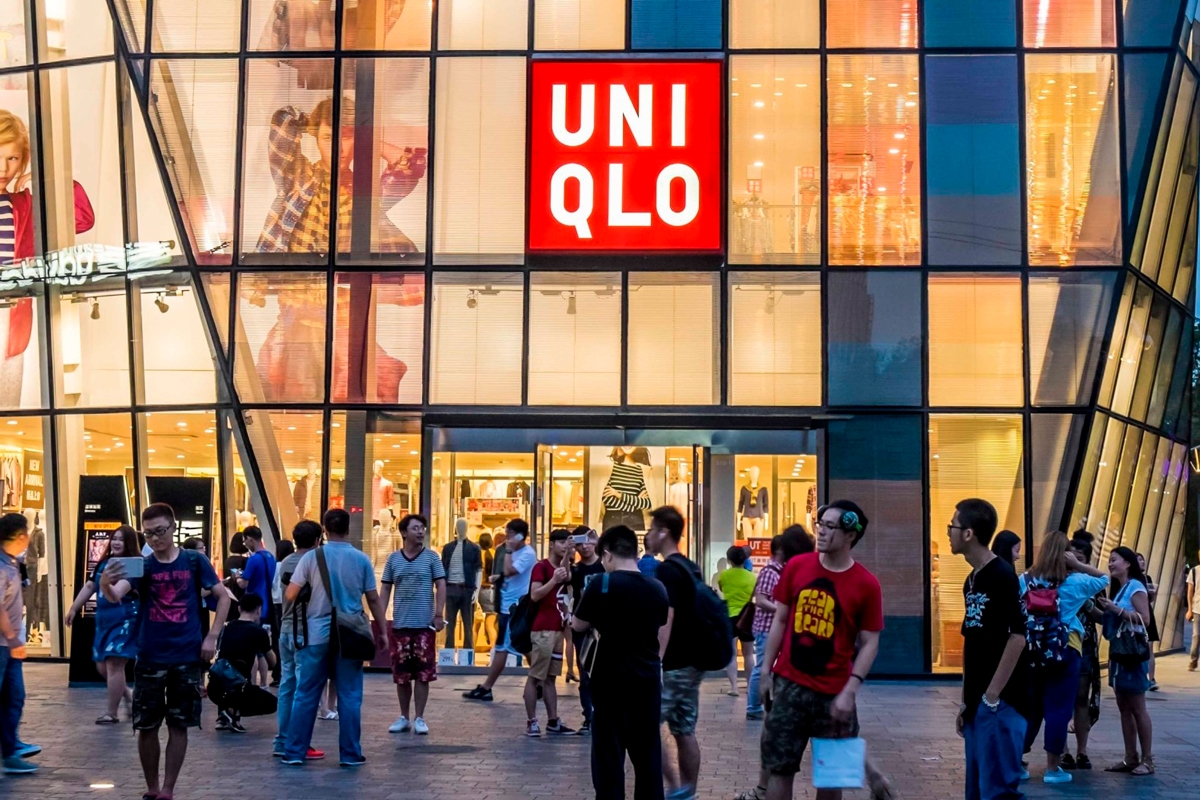 However, the successes clearly outweighed the failures. In June 2019, Mr. Yanai was ranked by Forbes as the 31st richest person in the world and the richest person in Japan, with an estimated net worth of $29.4 billion.
As of February this year, Uniqlo already has 2,136 stores in 22 markets, of which 825 are in Japan, and the company is opening about three new stores per week. And the company still has big ambitions.
Fast Retailing is aiming to create a new digital consumer retail industry, to become the No. 1 world brand and to develop and build a better world for today's children, Ms. Tung said. Those may be precise and extraordinary goals, but – so far, the company has been successful, especially over the past two decades – few think it will fall short.
Ba Uoc
* Source: Investment bridge