It is forecasted that by 2020, Vietnam's Fintech market will increase to 7.8 billion USD. Digital payment solutions are accounting for 89% of this market. In which, e-wallets are operating most excitingly and attractively.
According to a survey by the Banking Technology Research and Development Institute of Vietnam National University, Ho Chi Minh City, Vietnam currently has more than 154 companies operating in the Fintech field. Of these, there are 37 companies operating in the payment sector and 25 companies operating in the lending sector.
Many e-wallets for users to choose from
MoMo, Zalopay, VNpay, Viettelpay, Moca ... are the electronic wallets that are mentioned by many users today. MoMo is considered one of the most prominent wallets in Vietnam today with more than 12 million users, more than 100,000 payment acceptance points, 22 affiliated banks. MoMo has built an ecosystem that meets most of the essential needs of its customers with 10,000 business partners in areas such as finance consumption, insurance, money transfer, payment, entertainment, e-commerce, shopping, transportation and food service...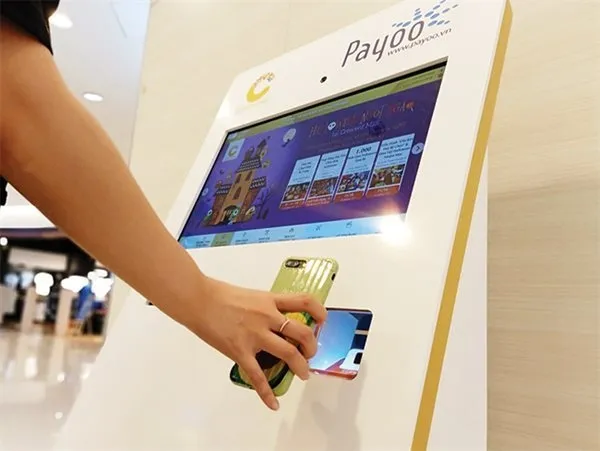 Payoo is one of the first e-wallets to connect with utility bill providers such as electricity, water, television, Internet, phone, etc. By the end of 2018, the total transaction value via Payoo reached about 3 billion dollars/year. Another mobile payment application, ZaloPay, relies on a network of 100 million registered users with parent company VNG, an online entertainment and social media platform.
The two leading mobile carriers in Vietnam, Viettel and VNPT-Vinaphone, are also the "big guys" in the Vietnamese e-wallet village by taking advantage of their own mobile subscribers. For example, VNPT Pay serves nearly 30 million users, while ViettelPay has more than 6 million customers downloading the application.
The attractiveness of the domestic market makes many foreign companies also jump into the "war". Singapore-based technology company SEA Group, for example, has partnered with Vietnam E-Sports Development Joint Stock Company (VED) to launch the AirPay payment service in Vietnam. Even leading Chinese wallets such as Alipay and Wechat did not miss the opportunity to "attack" this potential market.
Fierce competition
The Vietnamese market is currently witnessing two development trends of e-wallets: one is merging into a larger ecosystem, the other is developing their own ecosystem. Regardless of the trend, the competition between dozens of e-wallets is still fierce. In particular, the factor of financial strength will play a decisive role for success or failure.
Representing the second trend can be mentioned wallets such as MoMo, VNPTPay, Payoo… Sharing about his development strategy, Mr. Pham Thanh Duc, General Director of MoMo e-wallet, said, "In 2019, implement the Government's policy set out in Resolution No. 02 on promoting non-cash payment in the fields of public services and public administration. MoMo wallet has had extensive cooperation with provinces, big cities, schools, hospitals... deploying electronic payment for administrative agencies, paying for hospital and tuition fees. The biggest goal of MoMo Wallet is to serve all the essential needs of the Vietnamese people."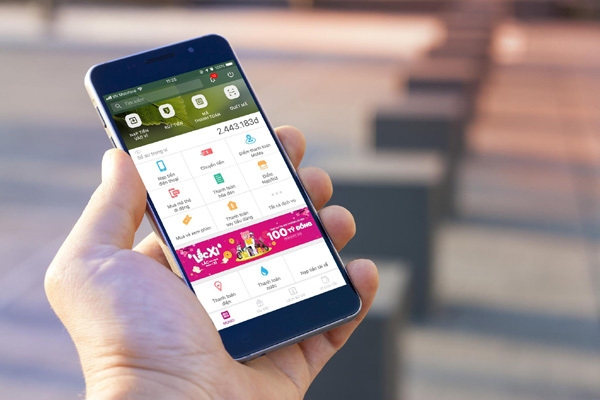 Ngo Trung Linh, General Director of Viet Community Online Joint Stock Company - owner of Payoo wallet, said: "Over the past time, we have applied technology to create an intermediary payment platform Payoo, directly connected with more than 40 banks, nearly 300 utility service providers and more than 10,000 payment points nationwide. Sharing about Payoo's development direction in the coming time, Mr. Linh said: "Payoo will expand the number of services, associate with new partners. The ultimate goal is to make it more convenient for customers to pay for any product or service, anywhere, both online and in person."
Meanwhile, typical for the first trend is the case of Grab "cooperating with" Moca - a payment intermediary service in Vietnam - in September 2018. At that time, sharing in Forbes magazine, a representative of Grab said: "Moca has been in the market for a long time, has good products and has relationships with many banks and partners such as 7-Eleven, McDonald's. This is very important for Grab as it enters new markets and ensures legal compliance." Currently, Moca is being used to pay for many Grab services such as ride-hailing, bills, delivery...
From "acquiring" startups to faster development of the first trend, many businesses have advantages finance is rapidly and strongly deploying surrounding connection services to build its own ecosystem. For example, SEA Group Company - the owner of AirPay - after acquiring shares of Foody (a company specializing in the evaluation of food services in Vietnam) has "turned" the AirPay e-wallet into an ordering channel and Official payment for Foody and the company's DeliveryNow food delivery service. Or like VNG Company, which has both ZaloPay wallet and investment and Tiki e-commerce platform, so it has combined these two products together in its own ecosystem...
Trung Thanh
* Source: Saigon Times