Mr. Fredrik Famm, Managing Director of H&M Southeast Asia, said that the company exploits the sustainability factor to expand market share in Vietnam.
More and more international fashion companies are entering the Vietnamese market and they are achieving unexpected successes, thanks to the advantages of scale, rich experience and the ability to change quickly to respond. satisfy the tastes of a growing consumer base in Vietnam. Nhip Cau Dau Tu Online has just had an interview with Mr. Fredrik Famm, CEO of H&M Southeast Asia, about the company's business strategy and about his feelings about the Vietnamese market.
* Fast fashion is going down in the international market. Is that why many brands want to expand operations in Vietnam?
We don't like being labeled as fast fashion. We do not encourage the association of "throwaway culture" with fast fashion. We want our products to be the sustainable choice of our customers.
Our product prices are low, but they are of good quality. Our fashion products are made with sustainability in mind. So H&M doesn't want to be called fast fashion.
I see a lot of potential in the Vietnamese market, because Southeast Asia is currently the fastest growing region in the world. H&M has been present in Germany since 1947, but has only 500 stores.
Sweden with 9 million people, we also have 180 stores. The growth potential in East Asia is very good. The growth momentum will continue in the next 10 to 15 years. For me, Vietnam is a very interesting market.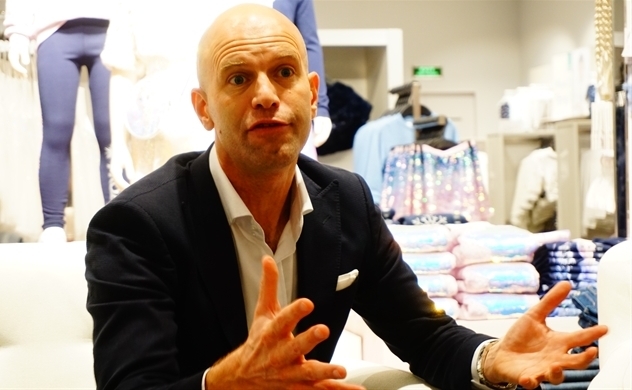 * How important is the sustainability factor, sir?
That is a very important factor.
To succeed, we prioritize focus on fashion, quality, price and sustainability. Sustainability has many facets but we want our customers to dress well and feel comfortable in what they are wearing.
Our products are manufactured under safe working conditions. We force them to ensure that workers receive fair wages and are not exploited.
Currently, about 60% of the material that we use to make our garments is sustainably sourced. Sustainability is becoming increasingly important, especially receiving attention from the younger generation. I think young customers really see this as one of the most important aspects they want when deciding to buy our products.
H&M has set a goal that by 2020, all the cotton we use in our products must come from sustainable sources. By 2030, all the materials we use will come from more sustainable sources. I believe this will be our competitive advantage with international competitors in the Vietnamese market.
We are collecting old clothes for recycling. Products sold in our stores contain 20% of recycled materials.
Why only 20%? If the percentage of recycled yarn is more, the product is easy to tear. With current technology, we can only use such a percentage of recycled yarn.
* Do you feel competitive pressure when other international brands are also coming to Vietnam?
On the contrary, we feel very happy when they come to Vietnam. With their presence, I see mutual benefits. Many brands in the same place will have many customers to shop. I must say that this will bring a very positive effect, because each brand has a different segment and forte.
Some brands lead in quality, but they may not be as competitively priced. They may have good prices but the product doesn't have the sustainability element. We have been operating in Vietnam for two years, so we understand this market very well.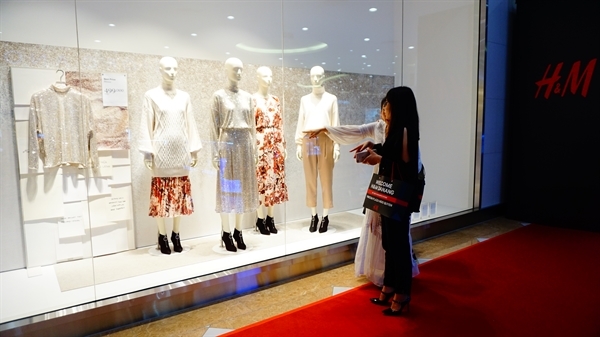 * H&M fashion goods in Vietnam market are sold cheaper than other countries in the region. How do you do that?
We really want to have competitive prices in Vietnam, because we want to become a national brand in this market. When Vietnamese people think about fashion, they should think about H&M. We don't just want to penetrate the big cities, but also the smaller cities.
We can make more money in the short term by selling at high price. But we want to focus on the long-term plan in Vietnam. We believe this is a sound strategy, allowing us to grow rapidly in the following years.
* Are you thinking of expanding your business in Vietnam right now?
Business is like eating and drinking like a five-star restaurant. When everything is laid out on the table in a nice restaurant, everything seems perfect. But when you get into the kitchen, things get very tense. We know this and we are ready to face it.
H&M started sourcing apparel in Vietnam in 2011 and now has a lot of local suppliers. We have been here for many years. And we want to be here for many years to come.
Luu Van Dat
* Source: Investment bridge