Derived from the needs of postpartum depression just because at home taking care of children, not being exposed to many activities, or working part-time to earn extra income. Along with the advantages of intelligence, convenience and diversity that the online business form brings, is creating a flat world, where everyone has the right to build their own sales channel. However, unfortunately, cases of bad intentions from KDOL are causing most netizens to have a false perception of the genuine KDOL community.
"Online sales are multi-level, scam"
"Yes, but dreaming! The nursing mothers are in an idle state, want to earn money but are afraid to work. Accumulated from 5 to 10 million, volunteered to ask for collaborators. With 10 such mothers, the agents can push 50 to 100 million in inventory. No one buys it, the company's sales are still increasing.... Toan returned to his hometown to trick farmers, with little understanding. How can I survive if I can't get enough of a year to meet these guys once?"
The above is an excerpt from a post on the economic Fanpage. On a series of forums, large Fanpages are calling for a boycott of multi-level forms of online business. Is the truth being pushed too far?
The answer is: Yes! But that is for companies with bad product quality, deceiving customers for personal wallets. Just focus on pushing the goods and then "disappear".
Customers using the product see strange signs, who to ask? If the agent loses the Facebook account, the money-making tool will also be lost? Products affect customers, who is responsible?…
But, if online business people choose the right business environment for themselves, they will still be labeled multi-level, scam?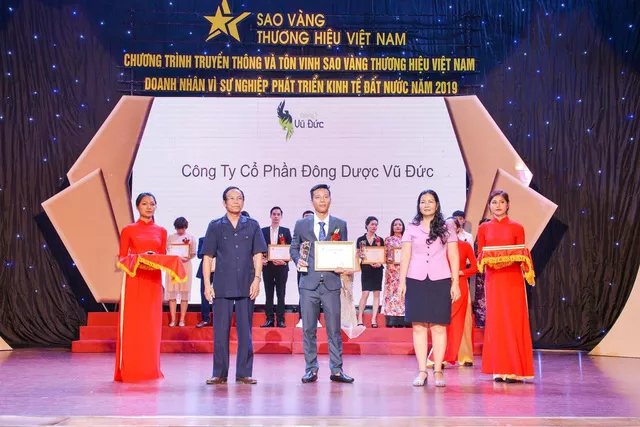 Vu Duc Oriental Medicine - an online business unit won the title of Vietnamese Brand Gold Star organized by the Central Committee of the Vietnam Youth Union and the Central Vietnam Young Entrepreneurs Association.
Online business "do it, why think?"
Online sales are still and will continue to be a strong trend in the next 5 years, when the online shopping habits of Vietnamese people are increasing, the source of goods and items is increasingly rich. It is predicted that Vietnam will be the top 3 market in Southeast Asia with the fastest growing online business systems in the next 2 years. That shows a great potential with the KDOL model, which is an opportunity to increase income for people with low income.
Vu Duc Oriental Medicine Company develops on the basis of KDOL with products made from 100% of natural ingredients. Currently, there are more than 3000 trusted agents cooperating across the country. Not stopping at those successes, Vu Duc Oriental Medicine constantly follows the development trend in the world, promotes and creates online business ideas to help people of Vu Duc Oriental Medicine become more successful, and helping those who want to stick with online business have the experience and experience to succeed, so that "online business does not belong to anyone".
Following the previous successes, in order to support online businesses conveniently and effectively, in 2020 Dong Duoc Vu Duc will launch "Vu Duc app". This is a completely free sales management application. This tool is the ultimate support assistant for KDOL people.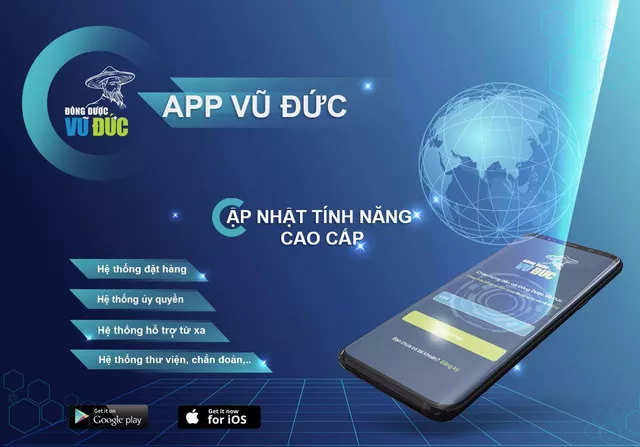 In addition to the ordering feature, you can do retail and sales statistics right on the app. For KDOL people, the sales management application will help them save time, costs and personnel. You can also report your sales in the most convenient way. In online sales, knowledge is the most important. If you do not have certain knowledge & understanding, you are like going to war without a gun. "App Vu Duc" is full of tests to help improve professional knowledge for Vu Duc agents. Along with that is the support of the doctor's office to help answer questions and advise on appropriate treatment regimens.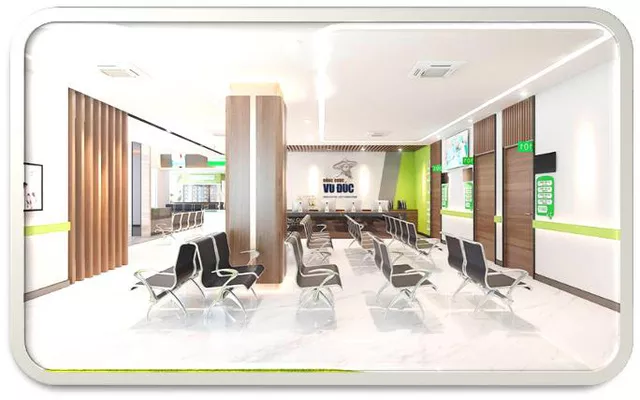 Demo design of Vu Duc Oriental Medicine Clinic
As can be seen, Vu Duc supports all aspects of his business system. Not stopping there, with the hope that every home is a medicine cabinet, Vu Duc will build a chain of Vu Duc Oriental Medicine clinics completely free of charge with the desire to help patients get rid of raging diseases. Opening a representative office in Hanoi also wants the Northern agent to receive the most timely advice and support from the Company.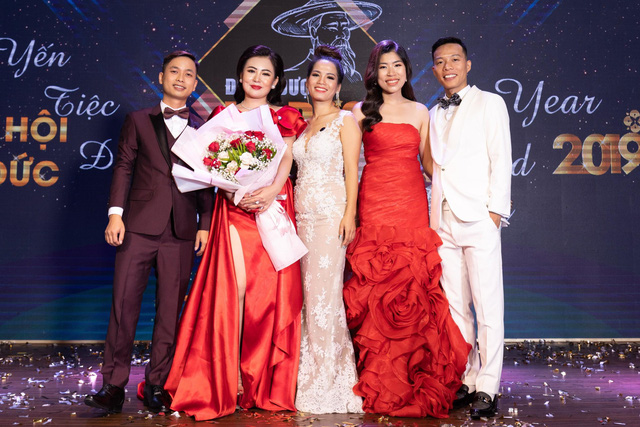 The Vu Duc Night - The Union Member's Banquet has just been successfully held, which is Vu Duc's biggest event of 2019 with the meaning of looking back on recent achievements and looking forward to 2020 with many other advancements.
In the harsh KDOL market, Vu Duc is increasingly asserting its brand. It's not just a business that makes a profit. Vu Duc takes people as the center, Vu Duc agent must be happy so that the business can develop as brilliantly as it is today. True to the motto of Vu Duc people "GIVE VALUE - GET SUCCESS".
Vu Duc Oriental Medicine Joint Stock Company
Address: No. 28, Street No. 2, Ward 7, Go Vap District, Ho Chi Minh City
Website: www.vuduc.com.vn
Phone: 0888 871 717
Following the Economic Lifestyle