Pricing and Plan
Depending on your request
Popular Standard
Web Pack
Basic package for business
6tr6
/pack
275,000 VND/month (This fee is calculated for 2 years)
Number of page: 05
Updated news module
Free design
Free content
Free hosting for the 1st and 2nd years (total value of VND 6,600,000)
Hosting cost for the 3rd year: 6,600,000 VND (550,000 VND/month)
SEE THE WEB SAMPLE
Input 5 pages according to your request
premium
business pack
22 million
/pack
Offer 2 million / Google advertising cost to help speed up SEO
Premium hosting package 10GB
Coordinating multilingual content editing
Complex structured content on demand
Free hosting and domain for the first year worth 5 million VND
Suitable for businesses with specific requirements in creating websites with web modules of over 10 pages and high access
Contact Us
*Promotion is only applicable when customers pay 100% of the cost in advance
Popular
E-commerce
pack
44 million
/pack
Offer 5 million / Google advertising cost to help speed up SEO
Unlimited hosting package
E-commerce premium function
Integration support from previous platform
Free hosting and domain for the first year worth 10 million VND
Suitable for businesses with specific requirements in creating websites with web modules of over 10 pages and high access
Contact Us
*Promotion is only applicable when customers pay 100% of the cost in advance
Frequently asked questions about web development
Questions ranging from hosting packages to websites
First, we will receive a brief about your field, within 1 day we will send the demo link.
After you are satisfied, please deposit 50% so that the team can help you buy a domain name and register for hosting.
Within 3 days you have a website to gradually improve the content
I already have a domain name and hosting
Currently, we will help you reconfigure the domain name, but the free hosting package is only installed on JAYbranding's website, we do not host outside 3rd parties.
We use Google's premium hosting package with uptime up to 99,9%. Optimize internet traffic in Vietnam, especially without fear of cable break.
Is the website under warranty?
We provide a warranty while the hosting package is valid, free maintenance
Can I edit the content myself?
Content designed by JAYbranding you can customize at any time you like and very easily, like the illustration below: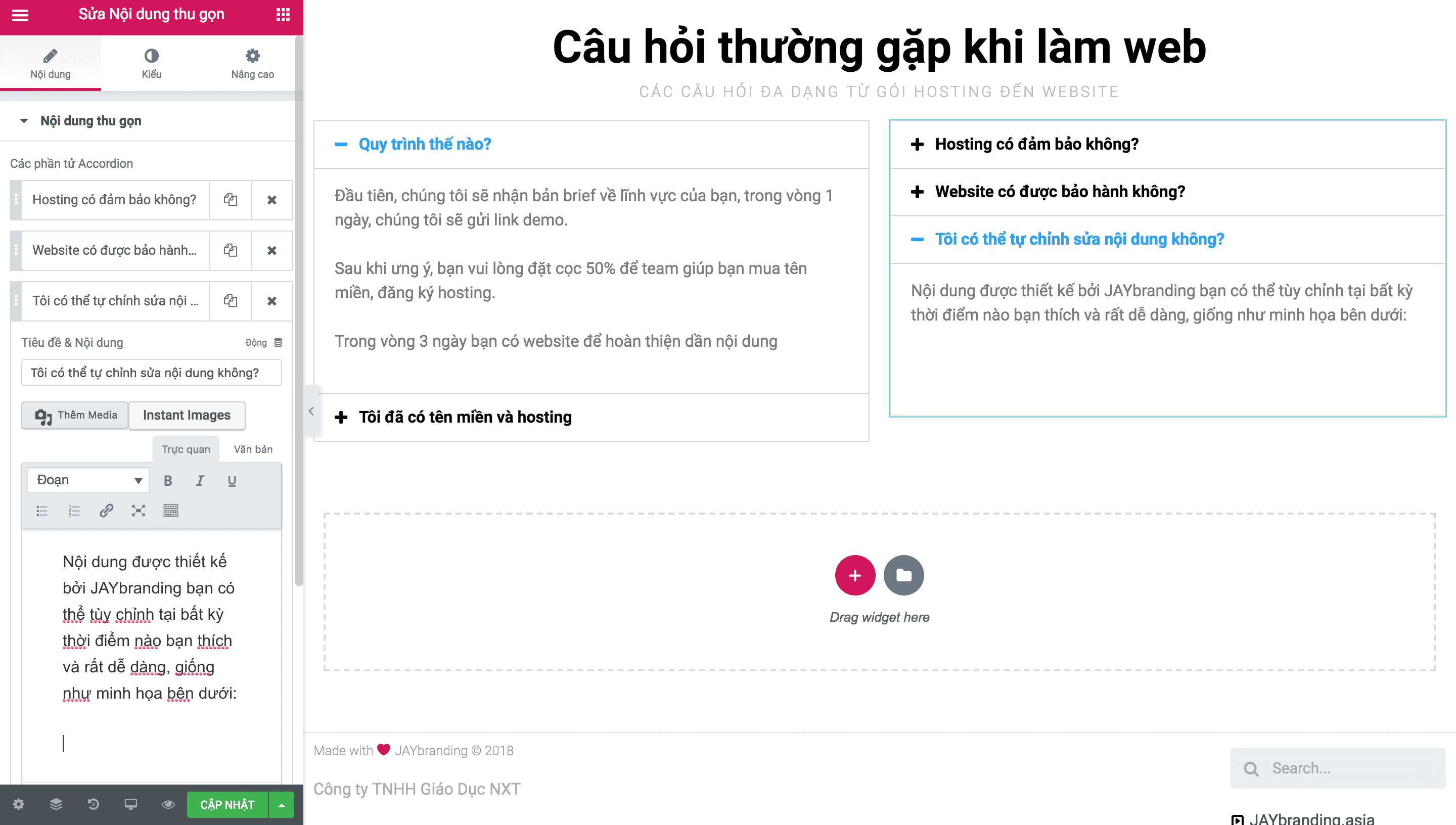 The other content is very easy to manipulate as below, you can edit and view right on the device: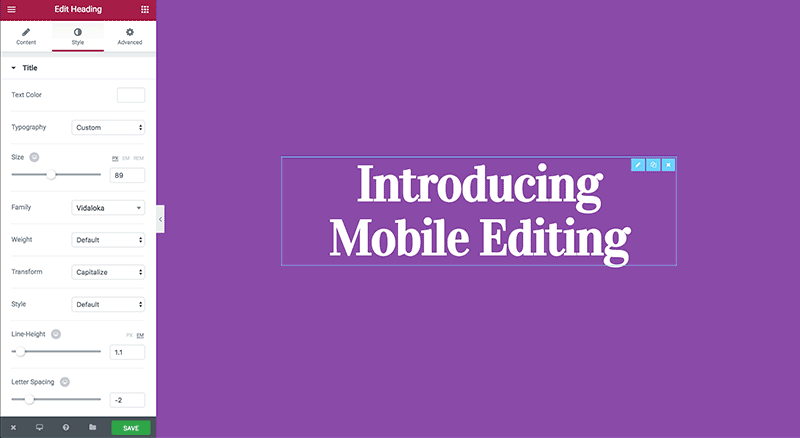 All operations are easy to drag and drop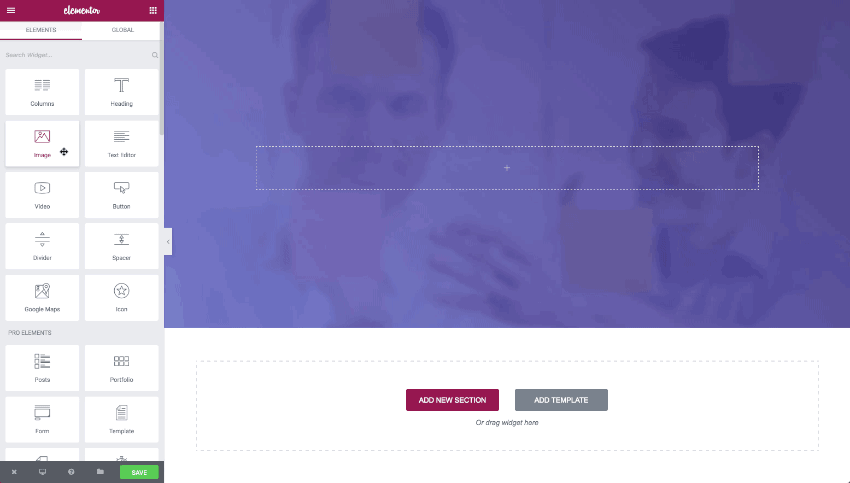 Edited versions are saved so you don't have to worry about losing content