Landing Page design is a familiar concept you will often hear about in the field website design or in services website design professionally. And even in everyday Internet experience, you also come across many beautiful and attractive Landing Page designs from businesses.
LANDING PAGE OVERVIEW
1. What is a Landing Page?
Landing Page is a page with the same interface, content and domain name as a normal website. However, it is simpler and only focuses on a certain content, for example: Store opening program of brand X, introduction of new products of brand Y, event Z for entrepreneurs. young…and there are even some Landing Page interfaces that only encapsulate content in a single page.
So in professional terms, Landing Page also has another name that is landing page (target page) and its main goal is to attract views, clicks or stimulate purchase behavior of users. through the calling tasks that appear on the page such as: Fill in the form, click to buy, register to receive information, ...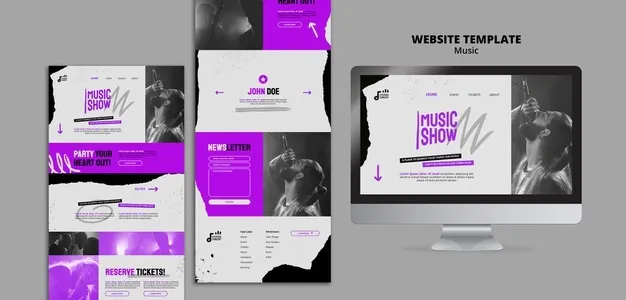 Through the design of the Landing Page, users will receive a lot of information (mostly newly updated information) and this is also a way to pull users to see your main website. For example, the e-commerce site Tiki often makes Landing Pages with events to buy books "Golden Hour" with hot books. After referencing the page for a round, customers will gradually be impressed and the next time they have a need to buy, they will visit the official website of that business.
2. Classification of Landing Page
Perhaps you will be surprised, but actually Landing Page can be divided into many types even though it has only one form of expression (or one goal). Here are the 3 basic types of landing pages you will most often encounter:
Appearing as a subpage within a website, it will have a domain name of the form [LANDING PAGE NAME].[WEBITE]NAME].COM or [WEBITE]NAME].COM/[LANDING PAGE NAME].

Appears as an advertising Pop-up frame. It is usually the window that opens as soon as the user visits the website homepage with the request to enter personal information, the region or provide a promotional code or sometimes just to update the latest news from the business. Karma.

Appears as a Microsite – A website with only 1 page of its own with its own domain name or subdomain. However, it still contains relevant content and may contain links to the main website.
GUIDE TO DESIGN A PROFESSIONAL LANDING PAGE
Landing Page is an effective assistant for businesses doing online business or carrying out buying and selling activities on the Internet. So how to design a beautiful and professional Landing Page, attracting thousands of traffic to the main website? We will suggest you the following methods:
 1. Choose a reasonable title
The title of the Landing Page should be the specific benefit and value you give to the viewer when they decide to visit and perform the desired behavior (click, purchase, fill in information). For example, the Landing Page about product promotions should have Titles related to "Offers", "Gifts", "Special discounts", ... so that customers are aware of what your Landing Page is about, What is the purpose,…
 2. Choose specific goals and actions 
What is your main goal when designing this Landing Page? If you want customers to attend events (click to register), sell promotional products (click to buy) or other tasks, you should only focus on encouraging that action in customers. Avoid forcing customers to take too many actions that make them no longer interested in your Landing Page experience.
 3. Simple but attractive registration form
Make sure your registration form is as simple as possible. Basically, you only need Name, Phone Number, Email. Other things you can ask the customer later.
 4. Landing page content
Explain values clearly and simply. Only focus on the main, important content that you want to drive customers to the most. Avoid cramming too much information.
 5. Attractive, eye-catching images & videos
Upload attractive images, videos, graphs, product photos. You can also use Infographics to make your Landing Page more eye-catching and functional.
You can design your own Landing Page through basic tools and software on the Internet, but it will be more professional if you can find yourself a professional and full support service. In JAYbranding We do NOT design cheap and poor quality website interfaces. We only make professional products at reasonable prices. If you want to own your own Landing Page with affordable quality, choose us!
WHEN SHOULD YOU CREATE A LANDING PAGE?
"When I want more customers, I use landing page, so simple, but also ask".
That's also true, but I want to give some specific cases where, landing page will bring out its true power, and in these cases you can NOT NOT use it landing page.
 1. When running ads
Running ads to a generic page, with little information, can't focus the actions of visitors, you will waste money. Instead, prepare a very clear & convincing landing page, you will have much better results.
Note that the landing page only works well when the visitors are people who are interested in the field/item you are promoting, so you need to learn more skills in running ads, creating standard ad templates (Content) The content of the landing page must exactly correspond to the ad title).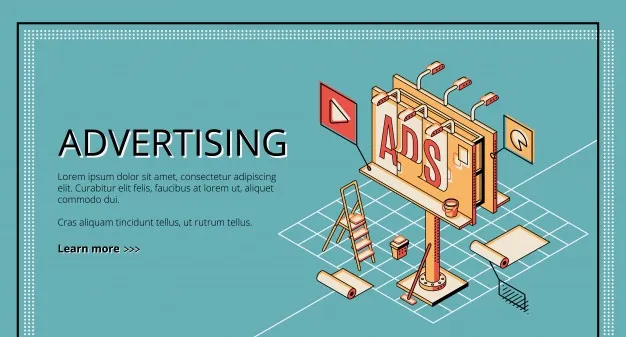 2. When launching new products/services
Any product or service you should make a landing page, for example you can go to Apple's page, for each product they always make a separate landing page (their purpose is to introduce product features). ).
Long sales/service introduction landing pages also work very well. The more complete, detailed, not redundant, and focused on solving problems for customers, the higher the conversion rate of the landing page.
If you are a large business with many interested customers, even if the product / service has not been launched, you should also make a landing page to introduce the product / service. On these landing pages, you can collect information about customers who want to be notified when a product launches, pre-orders, or enters a waiting list.
 3. When giving something FREE 
If you want to give away ebooks, tutorials, courses, vouchers, discount codes, etc. to your customers to collect user information, you'd better build a short landing page, you can do 2-3 and execute it. Run an A/B test campaign to see which landing has the best effect.
This is an indispensable step in a sales funnel, we build relationships with customers first and then promote products later.
 4. When you are about to organize an event
Whether it's an online event (Livestream, webinar) or an offline event (seminars, workshops, offline, ...) you should create a simple landing page to attract registrations.
On this type of landing page is usually very simple and short, the following 5 information is enough:
Why did the event take place?

Who should attend the event?

Speaker- Guest?

Main content – sub of the event?

Time – Place of the event?