Tourism website design plays an important role in attracting customers and creating the first impression with users. A good user experience on a travel website not only builds trust but also motivates potential customers to book a trip right away. In this article, we will explore the essentials to create a good user experience when designing a travel website.
Tourism website design – Optimizing user interface: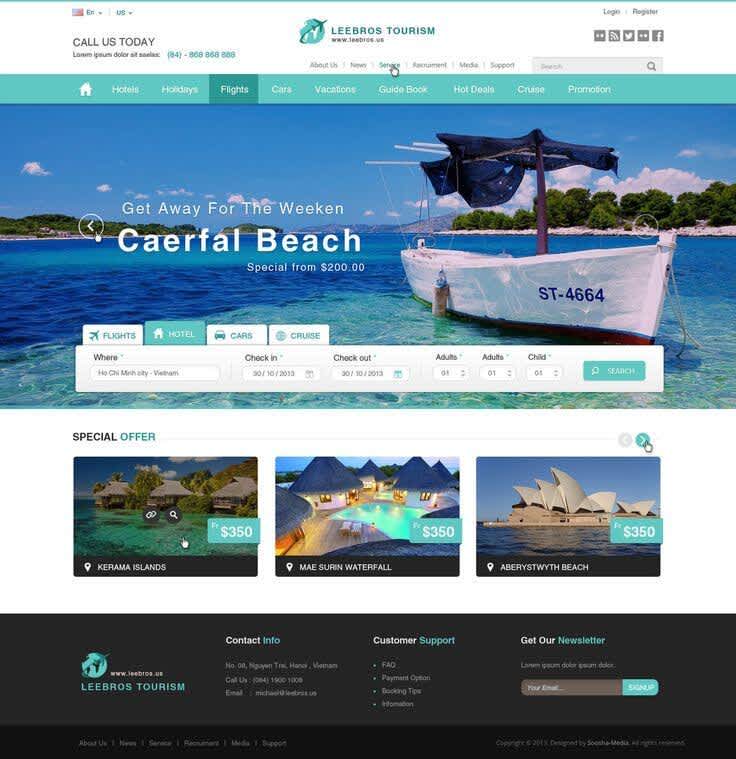 An attractive and easy-to-use user interface is crucial to creating a good experience. Interface design must be simple, intuitive and have a balance between images and content. Interface elements such as menus, navigation buttons, and booking forms should be logically placed and easily accessible.
Fast page loading speed:
Travel websites need to have fast page loading speed to avoid losing users' patience. Optimizing images, using cache, and compressing files are some of the methods to improve page loading speed. A fast and smooth travel website will create a positive impression on users.
Integrated smart search engine: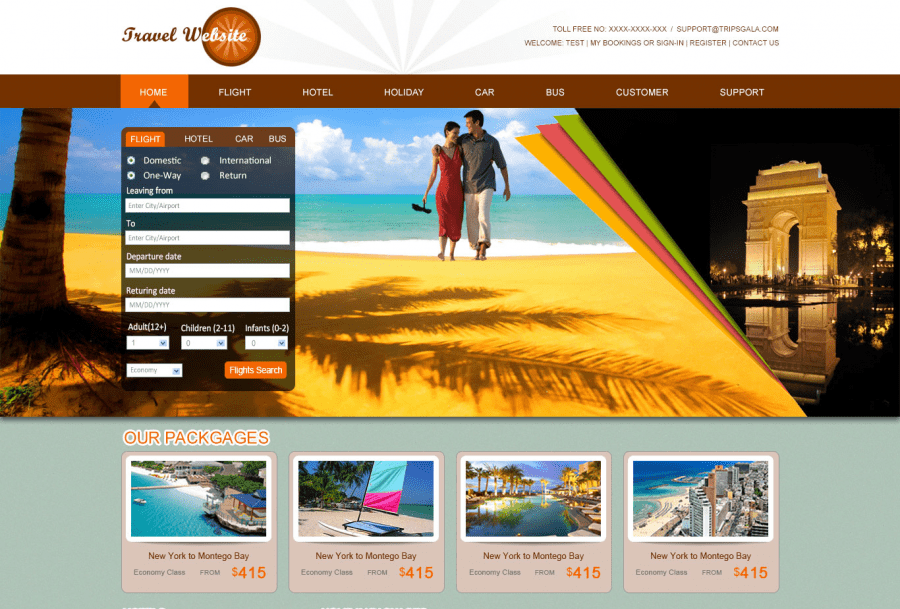 Smart search engine helps users find tourist information easily and quickly. Features such as search by location, travel date, number of riders and other utilities help users find information specific to their needs.
Detailed location information and attractive photos:
A good travel website must provide detailed location information and attractive images so that users have a clear view of the destinations. Descriptions of tourist activities, cultural features and important attractions help users make decisions easily.
Integrated social sharing function and customer reviews:
Allowing users to share their travel experiences on social media and rate services helps build trust and create engagement among the travel community. Reviews and comments from customers help other users have an honest view of the quality of services and tourist destinations.
Conclude:
Creating a good user experience on a travel website is an important factor in attracting and retaining customers. From attractive user interface, fast page loading speed, smart search engine integration, detailed location information and attractive images, to integrated social sharing functionality and word reviews. customers – all contribute to building a good user experience on a travel website.
Explore more: https://www.jaybranding.com/thiet-ke-website-ban-hang/
Check out the famous travel websites: Agoda