When preparing to make a website, in order not to receive a failed result, you should carefully study the bloody experiences summarized below!

1. Don't pay too much attention to the interface
The interface is of course very important in attracting customers as well as showing the face of the website as well as the business, helping to ensure aesthetic and layout elements. However, you also need to know that, in terms of design aesthetics, 9 people will have 10 ideas because it is quite abstract.
A quality website must ensure 2 factors: aesthetics and scientific layout.
Aesthetics is a rather abstract matter because 9 people have 10 ideas. Therefore, you should not pay too much attention, "plowing in the middle of the road". It is important to create a scientific, simple and easy-to-see layout, focusing on highlighting and hitting the needs of customers when accessing the website. When building a website, you should not use too many images and effects because it will slow down the page load time (which customers do not like). In addition, beautiful does not mean eye-catching, so you should not use too many outstanding colors.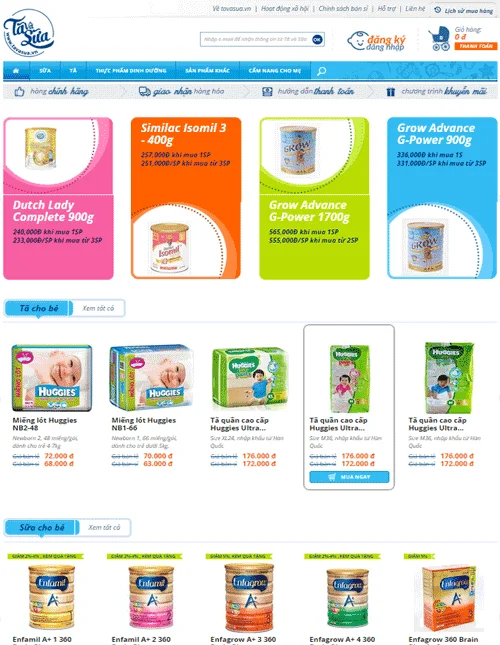 2. Outline functions, data flow layout, sociality and website design budget
As mentioned, the new page layout is the key factor, so when making a website, you need to analyze carefully the purpose of web design, customer psychology... to determine the necessary functions, draw the layout. data flow department and then for the corresponding interface design.
In the functional programming step, attention should be paid to the openness of the website: can customers (later admin) add new categories and news by themselves, is it easy to upgrade more functions later? If in this stage, you do not research carefully, the later needs such as adding new, modifying categories, upgrading more functions ... will be very difficult, most dangerous can break the layout original and had to be completely redone.
Many customers think that with limited capital, they only need to design a website for temporary use, when they have more conditions, they will "move to a new, more spacious and comfortable house". But in fact that is a very wrong concept because it will be very disadvantageous when doing SEO later, after a period of operation, more or less Google has recognized your web, if you do it all over again, it will be a waste of money for those who want to do SEO. tried before. That's why, don't regret it and find ways to own a good, SEO-standard website right from the start.
3. Domain Name Selection
If you want to have an effective business, when building a website, I advise you not to use free domain names and choose randomly. Free domains are at great risk of being stolen, especially after a while, once you've built up a bit of a reputation, have a steady stream of traffic, and good signs of growth. Domain names have a great influence on brand promotion, especially in the process of doing SEO in particular and internet marketing later, so it is not a mistake to choose randomly. You should choose domain names associated with the type of product or service that you do business, or carry the name of the brand. Also, it should be a short, concise, and memorable name.


4. Choose a hosting package
With a website, the page load speed is considered as the heartbeat of the heart, the slower the speed means that it is a "dead" website, most customers do not have enough patience and time for the website. so slow.
Hosting has a particularly important role to page processing speed. Meanwhile, the free, cheap hosting packages often will not guarantee the level of traffic containing the database and cannot guarantee the loading speed of the page.
Page processing speed, product image loading depends on bandwidth, hosting capacity and network bandwidth. The free hosting packages or cheap hosting often do not guarantee the level of database traffic and greatly affect the page load speed.
5. Content, content and content
In the age of web developers, web developers, the simplest thing for you to stand out from the crowd is your content. Need a SEO strategy Specifically, SEO is now a competitive field, not as sustainable as before.
To build an effective content strategy for your website, we will take the following steps:
Information Analysis: We will research your business and competition along with the highlights of your product or service. We will conduct keyword analysis, learn about your target customers so that we can create the right content and attract the attention of customers.
Develop a content strategy: After analyzing the information, we will develop a detailed content plan. We will come up with ideas for each article, blog post or website. We'll make sure your content is relevant to your target audience and delivers the best results.
Content production: Once we have developed a content strategy, we will proceed to produce those content. We will write articles, blog posts or create images, videos that match the predefined content.
Publication and promotion: After completing content production, we will post it on your website and conduct promotional activities to attract customers' attention.
Daily editorial tasks for a website can include finding and analyzing information from different sources, coming up with new ideas for articles, checking and correcting spelling mistakes, and reviewing. and optimize content for search, engage with readers and customers to improve their experience, develop content plans for marketing campaigns and events, and research about the latest trends and information in your niche to make sure your content is up-to-date and topical.
Check and update the information on the website to ensure the accuracy and up-to-date content.
Optimizing content for SEO, including keyword insertion, title and page description optimization.
Write and publish new blog articles to keep the website updated with the latest content.
Interact with customers and partners to gather information and post relevant content.
Measure and track the effectiveness of your site's content to adjust your content strategy over time.
The above are some bloody experiences drawn from those who have made the web and owned the web, hoping to bring you useful lessons! Wish you have a quality website!